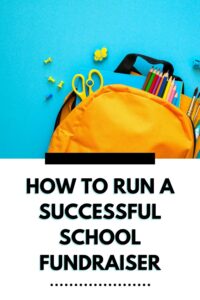 Running a fundraising event is a great way to raise money for a worthy cause. When managed properly, it's easy to see results from the event and inspire others to host their own fundraiser. All events have a few things in common: good organization, teamwork, and active networking. With these expert tips, you will be able to run a successful school fundraiser every time!
---
For more on this topic, check out the full Back To School collection
---
How To Choose The Fundraising Activities
Before you can run a successful fundraiser, you must first decide what kind of fundraising event you want to hold. Your event will be based on the type of cause you are raising money for. Once you choose your activity, it's time to start promoting!
Hold an Auction, Silent Auction, and/or Raffle
Hold an 'auction' where people attend and bring items to donate and bid on. Auction items should be relevant to the theme and could include: sports tickets, vacation homes, art pieces, etc. Or simply ask local businesses if they would like to donate anything special as a door prize or raffle item. Any sort of donation is considered good karma!  One great idea is also to have a 'blind date with a local celebrity' where you have partnered up a regular person with someone famous. The winner gets to spend an evening out on the town with their blind date.
Involve all of your friends and colleagues by asking them to donate items for a raffle or silent auction. Another way is to ask local businesses if they would like to make a donation, in return for advertising through flyers, posters, etc.
If You're Raising Money For A School or University
No matter if you're looking to raise money for new equipment, uniforms, or school trips, there are endless fundraisers available. Great school fundraising ideas include hosting a 'pizza-making party!' You can do this by purchasing the ingredients and asking local businesses for donations of pizza sauce, cheese, etc. Another fun event is hosting an apple bobbing contest where participants pay to participate, and you can even charge every guest attending. The winner of each round gets to keep any apples they collected. A third idea is to get students involved! Have students make cookies or brownies and sell them at the door. Inform local business owners that brownie and cookie sales will be taking place outside their store and ask for a donation towards your cause!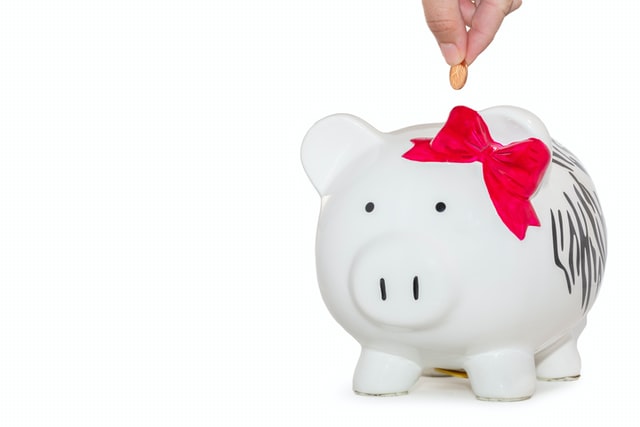 How To Organize The Timeline For Your Event
Creating a timeline is extremely helpful when planning an event because it gives you a clear overview of how much work goes into running an event and helps you schedule everything accordingly. A typical timeline can include pre-event admin such as sending out invites, organizing promotional events, advertising, etc.. On-event activities such as set up or volunteer management during the fundraiser itself. And post-event admin such as thank you notes and closing reports. Some people choose to include the date of the event as part of their timeline.
Please note, the timeline below is only an example. Be sure sure to customize your own events according to urgency and scale.
Secure All Required Permissions To Run Your Event
This is extremely important because you don't want to be turned down or shut down by your administration. You should know all of the rules for holding the event. Find out the necessary administration permissions, event insurance requirements, parking permits required, etc. before starting with the event. This way you can avoid unnecessary issues!
Set A Date And Location For Your Event
Once you've got all of your permissions in place, it's time to get down to business and plan the date and location of your fundraiser. Consider things like school holidays, weekends, availability of venues, etc., before finalizing a date for your event. It is important to give participants plenty of notice so that they can plan ahead if needed. If this will be an ongoing fundraiser throughout the year then consider hosting different activities on certain dates (for example, one date could focus on selling cookies at local businesses while another focuses on painting pottery at a local studio).
Determine The Number Of Volunteers You'll Need
It is important to remember that one of the best ways to keep costs low is by getting volunteers to help with your event. The benefits of using volunteers are straightforward: they cost nothing, they will know more about how your company works (if you assign them roles), and most importantly, they will be dedicated because it is their job! Determine ahead of time what types of positions you'll need people to fill (for example, cashiers, door greeters) and put together a list. Ask friends and family if they would like to volunteer for specific roles (and give volunteers discounts or complimentary items at the end of the fundraiser as a thank you!).
Promote Your Event
Make sure to spread the word about your fundraiser! Social media is a great outlet for this type of thing, so consider creating a Facebook page where you can post updates and share photos about the fundraiser. Use Twitter and Instagram too! You could even use YouTube or Tumblr to upload videos or answer questions on Quora. This way people who are unable to attend the actual fundraiser can still be involved in supporting it by sharing posts with their friends/family members who will be attending or donating online (if that's possible).
Print out posters to put up in local businesses around your school, dance studio, or office. If you can't go door-to-door writing letters, consider buying a register book from the Dollar Store and making copies of simple forms for people to sign up. You could even make a Facebook event to send out invites with RSVPs included.
The more people who know about your fundraiser, the greater chance you have of doing well!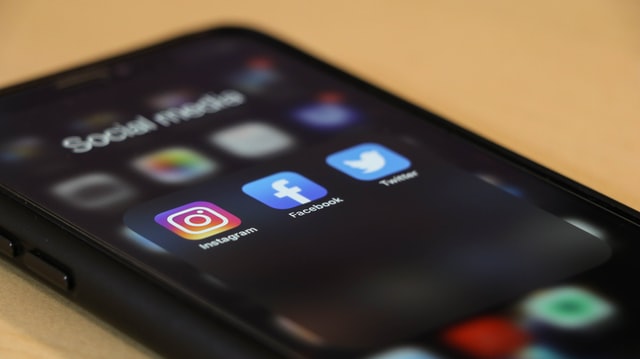 How To Prepare The Venue/ What To Do On The Day Of
Preparing your venue is as important as organizing your volunteers, creating promotional materials, and securing permissions. When people walk into a venue that smells nice or has been organized in a pleasing way they will immediately want to have a good time with the company they're attending, whether it's from the food at a dinner party, the decorations you decide on, or the music you choose. Here is how to prepare the venue.
Set Up A Check-In Table
If this fundraiser involves games or prizes of any kind, have a table set aside where people who win something can claim their prize at the end of the activity. This ensures everyone gets a prize, regardless of their skill level.
Make sure that the table is big enough to accommodate all prizes and money collected throughout the activity. Keep everything organized! It would be extremely upsetting if someone won something but was unable to claim it because no one kept track of it.
Also, having a donation jar set up on this table is a great way to raise more funds! Be sure to have a clear jug with a lid so people know what kind of donations you're accepting. You could even include a sign inviting people to donate loose change. Also, try asking local businesses to save coins from purchases made with bills before returning them as change, then collect the coins in a jar to go towards your fundraiser.
Décor
The way your venue looks can also affect how well your event goes!  You could hire a decorator if you have access to a budget for this sort of thing – it really makes a difference! Ask family members or friends who have worked at events before; they might know someone looking to make some extra money. Or ask your teacher/boss if there are kids in your school club who may need community service hours (they'll usually work for cheap because they don't want their parents finding out). Having an experienced person take care of all this will free up time for planning other parts of the event. If not, here are some decorating tips for enhancing the look of your room by yourself without spending too much money:
Paper Lanterns & Candles:  If you plan on hosting an event at night or if your space is dimly lit, consider hanging paper lanterns from the ceiling. They come in all kinds of colors and make great decorations! If it's warm out or people are feeling hot, place flameless candles around tables where guests will be seated to provide lighting that isn't harsh on their eyes.
Flowers And Vases: These can really make your venue look special! I know you might be worried about getting them to stay in place with the amount of foot traffic or gusts of wind that may occur when people are playing games outside, but there are some great tutorials on Pinterest about DIY flower arrangements.
Colored Tissue Paper: This is great for giving a space a romantic/elegant touch without spending too much money. Just cut tissue paper into squares (or purchase it in bulk online) and scatter it across tables before guests arrive. Dress up chairs by tying a colored ribbon around their backs – this will really set the mood!
Clean
You want everything at your event to go smoothly, so remember to have a garbage can near every changing station and keep the bathrooms tidy. Cleanliness is key!
Refreshments
You want guests to feel like they're getting something good and even if it's a fundraiser for charity, food makes everyone happy! This doesn't mean all you should serve is popcorn and chips. If people are eating the same boring stuff every day then your event will not stand out as one of their favorites.
If you plan on hosting an outdoor activity and don't have access to a kitchen, consider asking someone's parents to make some sandwiches or another dish and arranging for an assembly line delivery of food (just be sure to label everything with ingredients; people will appreciate it!). Also, keep in mind that if you're hosting this outside you'll want cold food unless it's during the summer months. One way to ensure your guests stay refreshed is by having a drink station where they can serve themselves lemonade, iced tea, soda, etc.
Music
You should have been thinking about music from the moment you started planning your fundraiser! You should know what kind of environment you want to create throughout the event so ask yourself questions like, "Do I want my guests to dance?", " Or do I just want to play low-key music that people can enjoy as they eat?" Consider using online music streaming services to play the soundtrack of your event.
Crowd Control
Figure out a plan of action for if a guest steals a centerpiece or spills on someone's shirt, especially children who will not understand why going up to strangers and exploring their space is inappropriate. It may help to have a list of "do's and don'ts" available on large signs near the food tables so people can read it while they're standing in line or sitting at their seats.
What To Do After The Event?
Once you've wrapped up your event and sent everyone home, make sure to say thank you. You'll be surprised at how much this will mean to your guests! Here's how you can express your gratitude:
Send a thank-you email immediately after the event. Everyone appreciates an email, especially those who couldn't make it but followed through and still donated! Remember to include any photos if they went well; this will really brighten someone's day and show them that the hard work paid off.
Write out cards (yes, on actual paper!) and mail them to anyone who donated time or money to your cause – they deserve personalized recognition for their efforts!
Tweet or post on Facebook about how your fundraiser went. Remember to thank people for their time and ideas; they'll appreciate the positive feedback!
Don't forget to say thanks to your family and friends who helped you with the planning process, no matter how big or small their contributions were! These people are helping you because they believe in what you're doing. It's important that they know just how appreciated they are.
Next, donate everything leftover to a food bank or shelter. It'll help someone in need and it will feel good to know that you're giving back after all your hard work! Then, make sure you keep accurate inventory records of all elements used for your fundraiser; this will help save the organizers next year!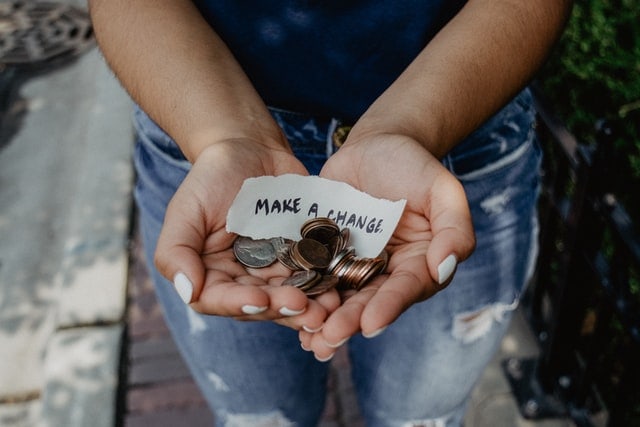 No one said planning a fundraiser would be easy, but when you see all the smiling faces of your guests after they've left it will all have been worth it! A successful school fundraiser is filled with laughter, fun, and most importantly, hope for the future. Use these expert tips to ensure that yours is just as excellent.
For more on this topic, check out the full Back To School collection
---