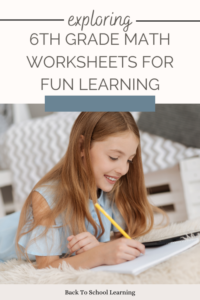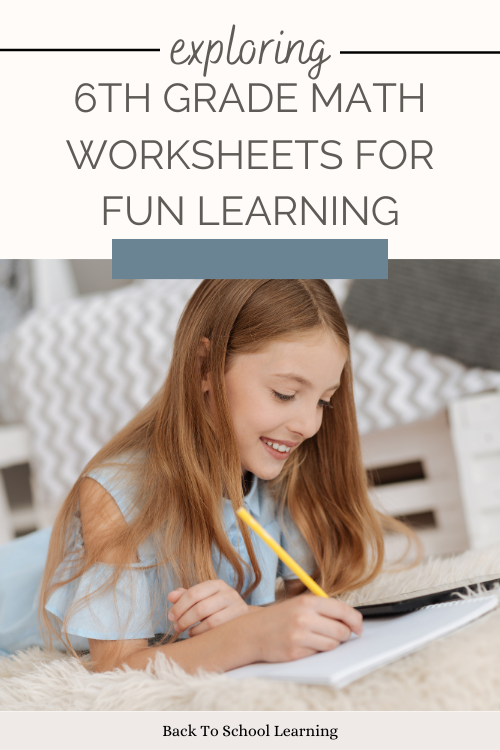 Mathematics is an essential subject that forms a strong foundation for all kinds of academic and real-life skills. While some children grasp arithmetic concepts quickly and with what seems like the utmost ease, many others tend to struggle. If children don't learn to love the subject at an early age they will probably fail to understand the basics. As a result, mathematics becomes a problem throughout their schooling. What is more, this locks them out of promising careers. That is why maths worksheets are something worth considering!
There is a misconception that mathematics is a tough nut to crack. However, this depends on how it is taught during the early school life of a child. Year 6 marks a critical stage in their mathematical journey. To enhance their problem-solving abilities and deepen their understanding, Year 6 maths worksheets play a pivotal role. This post explores the importance of these worksheets and how they contribute to a holistic learning experience.
---
For more on this topic, check out the full Back To School collection
---
The Power of 6th Grade Maths Worksheets
Children can easily pick up on negative feedback from other people, including their parents, and develop a negative attitude toward mathematics. This is why teachers must strive to find a fun and engaging way of imparting mathematical knowledge. Year 6 maths worksheets serve as valuable tools for educators and students alike. The best worksheets are meticulously designed to align with the curriculum and cover a wide range of topics, including arithmetic, algebra, geometry, and statistics. The best part is that they present mathematical concepts in a structured format. This helps students understand the prevailing principles in this discipline.
A Comprehensive Approach to Learning
With Year 6 worksheets in maths, students can explore different areas of mathematics in a comprehensive manner. Each worksheet focuses on specific topics, allowing students to practice and refine their skills progressively. From basic arithmetical operations to solving complex equations, these worksheets cater to learners of all levels, ensuring no one is left behind.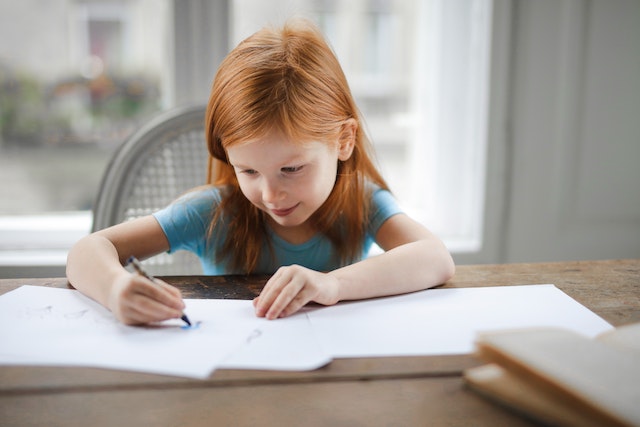 Building Analytical Skills
Problem-solving is an integral part of mathematics. Year 6 maths worksheets from Cazoom Maths set various challenges that encourage students to think critically and find innovative solutions. As they tackle different problems, students develop analytical skills. On top of that, they learn to reason logically. Eventually, they acquire the ability to apply the concepts they learn to real-world scenarios.
Individualized Learning Experience
One of the remarkable advantages of using Year 6 maths worksheets is the opportunity for individualized learning. Every student has a unique pace of grasping concepts. Some understand various formulas faster than others. Ultimately, worksheets cater to this diversity.
Students can progress at their own speed, gaining confidence as they conquer each worksheet. This personalized approach ensures a deeper understanding of mathematical principles.
Engaging and Interactive Exercises
If mathematics is taught in a boring way, students tend to lose focus quickly. Year 6 maths worksheets are far from mundane. They incorporate various interactive elements, such as puzzles, games, and colorful illustrations, making the learning process enjoyable. These engaging exercises keep students motivated and eager to explore more, transforming what could be perceived as a tedious subject into an exciting adventure.
Bridging Classroom and Home Learning
Sometimes learning in school only is not enough for students. As education evolves to encompass blended learning approaches, Year 6 maths worksheets play a pivotal role in bridging the gap between classroom instruction and home learning. Students can access these worksheets online or in print, providing them with the flexibility to practice and revise even outside of normal school hours.
Year 6 maths worksheets are more than just pieces of paper; they are powerful tools that empower students to conquer the challenges of mathematics with confidence. Providing a structured and engaging learning experience, these worksheets can contribute significantly to a student's academic journey.
For more on this topic, check out the full Back To School collection
---