What is work life balance? How do we achieve an appropriate balance? We hear all the time how important it is to open up the lines of communication. Communication improves relationships with partners, friends, & coworkers; but we can't forget that it also improves our relationships with our children.
Taking the time to have a genuine conversation with your child can be so much fun & so insightful! It also helps to build up a great family bond, which is why we are offering a few family conversation starters to go a long with each curated collection of content. Use the questions below to start this important discussion with your family.
---
For more on this topic, check out the full Work Life Balance collection
Save these to your phone or print them out, but use them as a starting point for fun & interesting family conversation 🙂
– Click to Save & Print –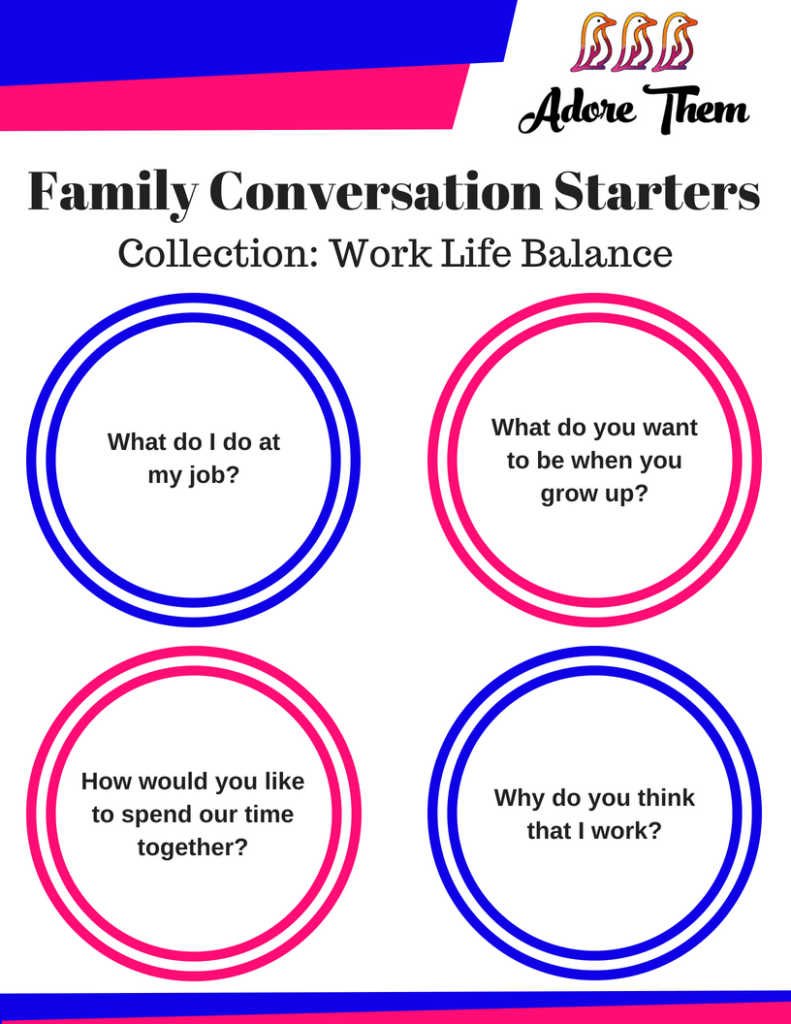 Life can get crazy, and it can be challenging to find that balance in life! Sometimes we may need to focus more on work, and other phases require more attention at home. Adore Them has articles that explore career success, the importance of routine, and the joys of being home and raising your family. Best of all, these resources are all free! Take advantage of the content, printables, videos and more, and start figuring out new ways to incorporate a better balance!