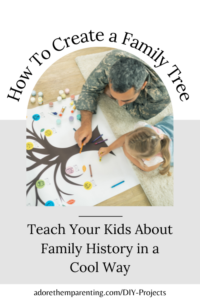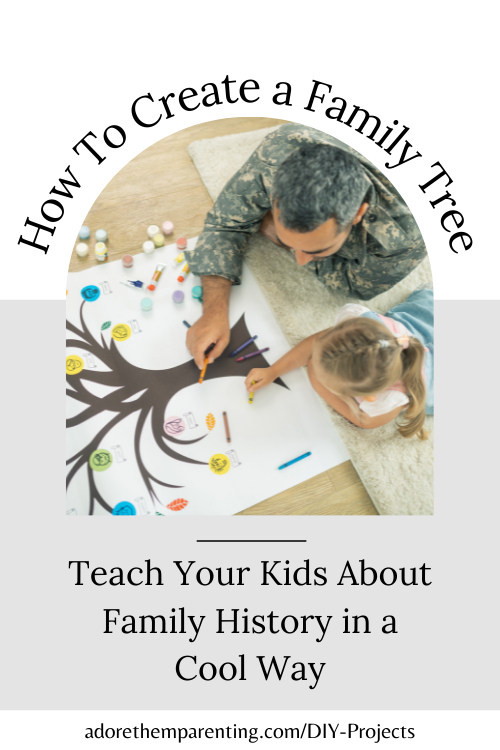 Family Tree: Teaching Kids About Family History
Have your kids ever asked you about their family history? No? Then that is sort of sad. It is actually quite beneficial for children to be aware of their heritage, as it helps them form their self-identities. But hey, all is not lost! There is a way to interest your young ones in the lives of the people who came before them. A family tree project will do the trick.
So what is a family tree exactly? Well, it is a chart that shows the lineage of your whole family. It can be a big picture, an even bigger poster, an enormous tree-shaped cutout – the list goes on. The only limit is your imagination and available resources. But despite the fact that family trees vary in sizes and shapes, there is one thing that is pretty much common to all of them. And that is the list of things you need to do before you actually start creating the chart. If you have no idea where to start, this is what we are here to tell you. In this article, you'll learn how to make a family tree chart step by step.
---
For more on this topic, check out the full Family Home and DIY Projects collections
---
How to Make a Family Tree and Teach Your Kids About Family History
Step 1. Research
The first thing you need to do is to dig deep into your lineage. Find as much information about your forebears as possible and go as deep as you can go – the more generations you cover, the more interested your kids will be. You might start by simply remembering what you know about your relatives. The next step is to ask your oldest family members to do the same. Then, make sure to visit city archives to unearth even more data. In case you find it difficult to research the information on your family due to lack of time or lack of sources, recruit specialists to do it for you.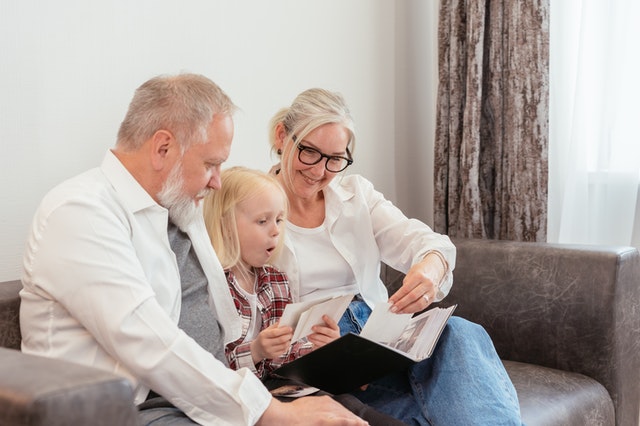 Step 2. Sketch
The next step is to roughly sketch your family tree. This way you'll be sure how far generation-wise you will go. Besides, you'll be able to visualize what information about your relatives will fit into the project. If you have plenty of space and few people to cover, consider going beyond mere names and dates. You could then include interesting trivia about your forebears. If your chart is dense and really thorough, then you'll be better off with only names and dates of birth.
Step 3. Restore
It really doesn't matter if you are creating a physical or a digital family tree. It's more likely than not you'll be using photographs of your relatives. Chances are these images aren't in a tiptop shape. They might be riddled with rips, stains, dust, and creases. The good news is that you can easily restore these pictures. You have quite a number of alternatives. First off, you can seek help from a professional – just be ready to pay them quite a lot. Alternatively, you can repair physical copies yourself – the Internet is full of comprehensive tutorials. But it is a lot better and easier to mend damaged pictures digitally. If you have a proper photo restoration program, the process will be a breeze.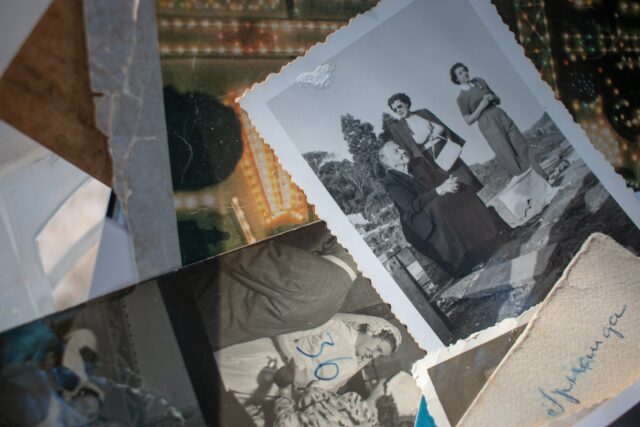 Step 4. Craft
Well, this is where the fun begins. This is the stage where your kids can take full control of the process. Just make sure they have all the materials and tools they need. Chances are that they'll require a piece of cardboard, a sharpie or paint. Glue, scissors or a utility knife. Monitor how your kids craft and draw the tree, cut out the restored images, glue them to the branches, and write down the names of their relatives. After they are done, make sure to take pictures of the family tree to proudly show it to all your family members. Keep the chart in some place in the house where everyone could see and admire it.
Using a Family Tree To Teach Your Kids Their Family History
And this is how you can help your kids walk down the memory lane and learn more about their lineage. A family tree project isn't only an educational thing – it can also be a terrific bonding experience for your whole household. So don't miss this opportunity to dive deep into the past and bond over it. After all, a family tree is quite easy and fun to make, as you now know.
For more on this topic, check out the full Family Home and DIY Projects collections
---