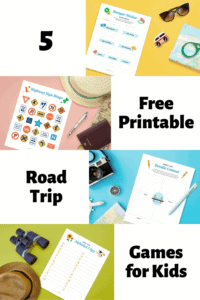 Free Printable Road Trip Games
Summer is quickly approaching and going on a road trip is a great way to take some time off to explore a new destination with your family. Road trips don't have to be long, boring, cross-country experiences — finding things to do if you're taking little ones along for the ride is a must. 
Although there might be a lot of sightseeing, finding new ways to keep the kids entertained during a long road trip can be tricky. However, with these travel-themed printable game ideas and tips, you can even join your kids in the fun!
---
For more on this topic, check out the full Travel Tips collection
---





Free Printable Road Trip Games
Enter your email below to access all of these fun free printable road trip games!
---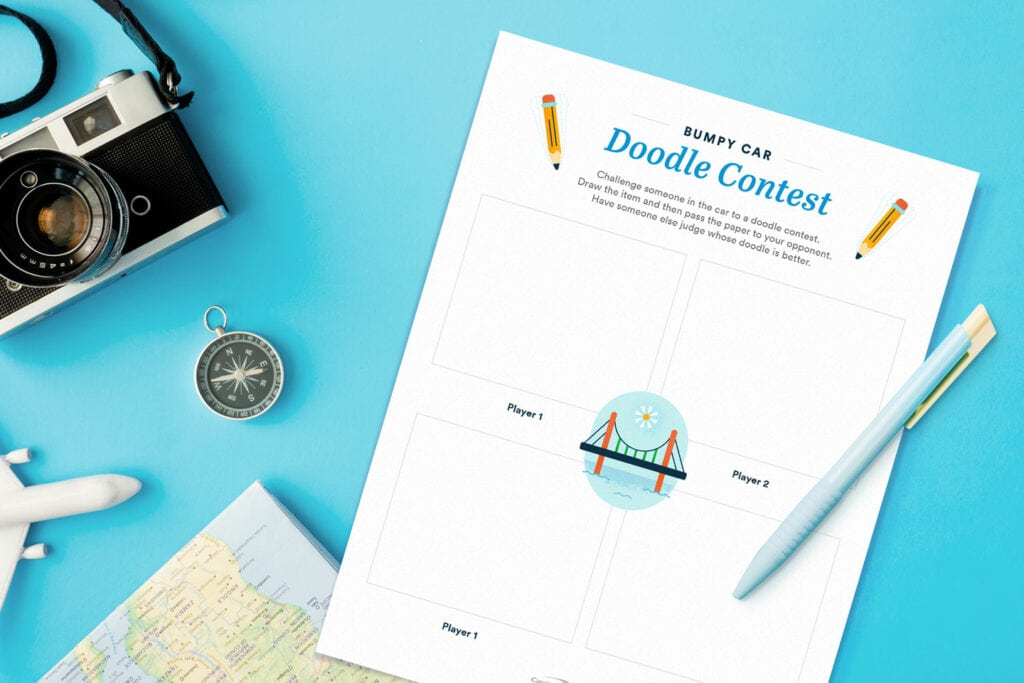 Doodle Contest
Print out this bumpy car doodle contest for some road trip fun! To start, each person draws the specified object on the page in a given time period (you can choose the time). Nominate a judge to choose the winner with the best drawing for a prize — maybe a stop at an ice cream shop or control of the car music!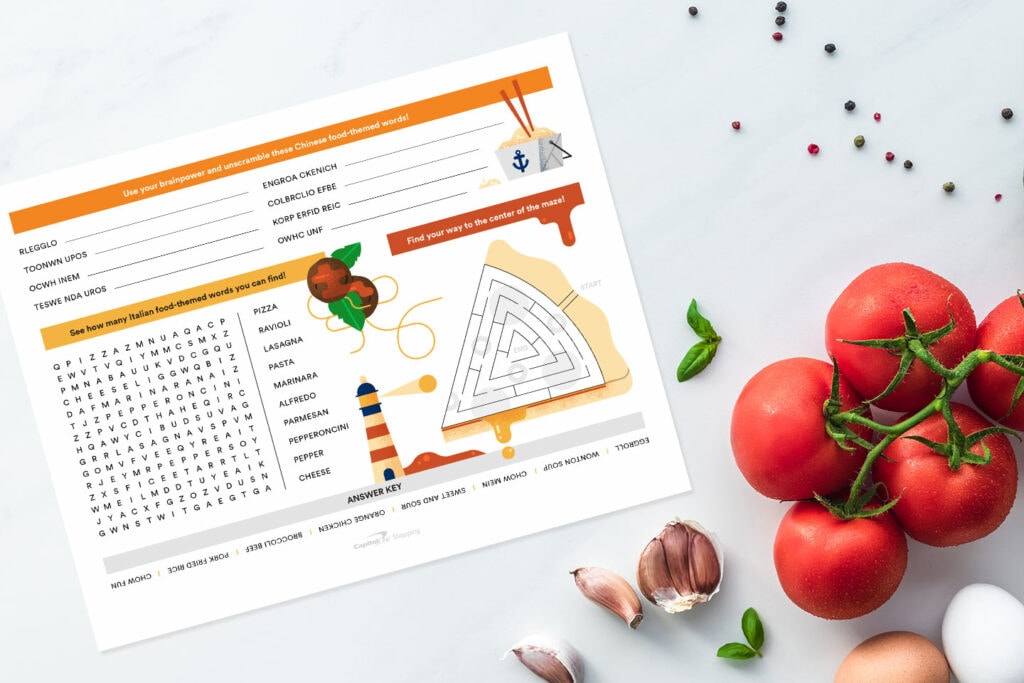 Placemat Games
These placemat games provide many different activities and are easy to bring along on your trip. Your little one can use this along the ride or for when you stop at a restaurant for a quick bite to eat. This placemat features multiple food-themed activities, like a maze and a word search.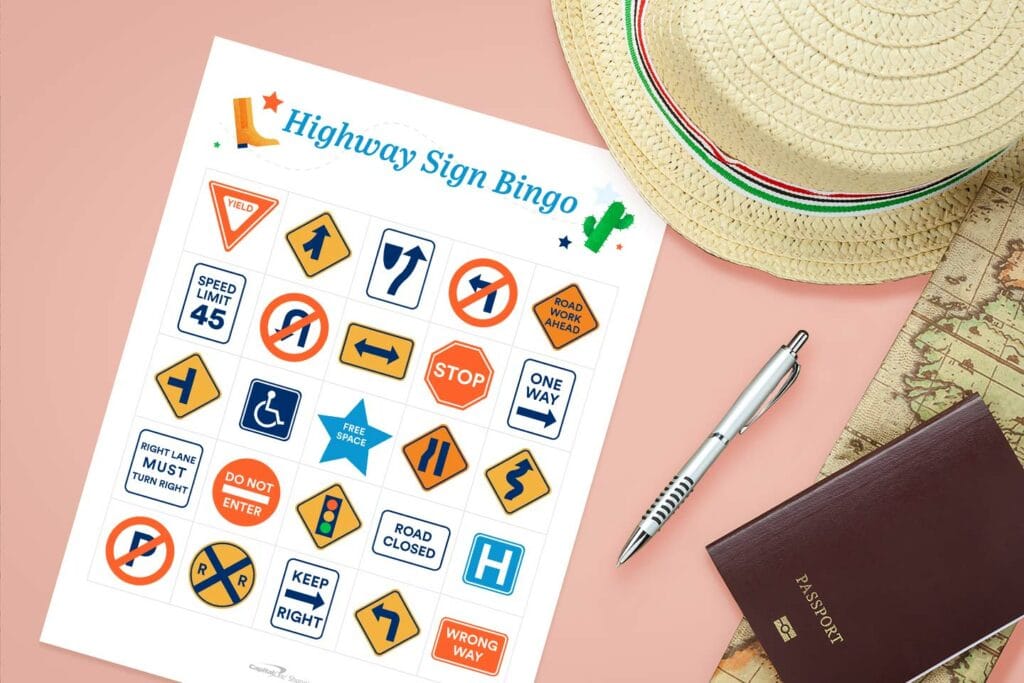 Highway Sign Bingo
During your roadtrip, chances are you'll be seeing many highway signs along the way. Take advantage of this and be sure to print out this highway bingo sheet. This activity is perfect to keep their eyes looking out the window at the world around them and away from the electronics.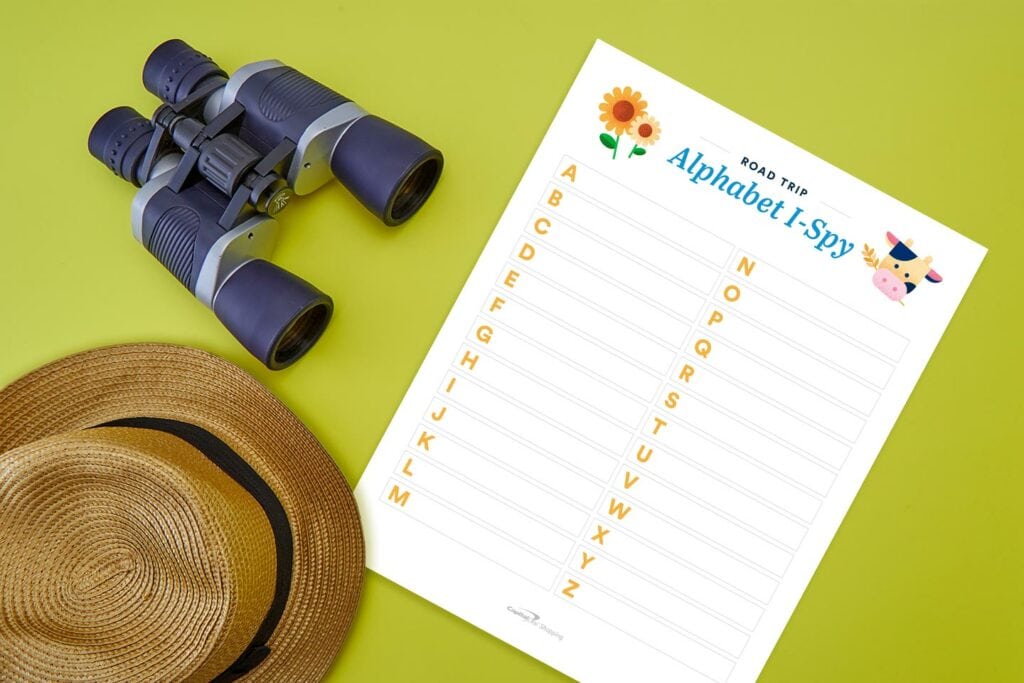 Alphabet I-Spy
Nothing is better than an old-fashioned game of i-spy. Get your kids hooked on this classic game and print out this alphabet i-spy sheet. The goal of the game is to write down something along the ride that you see that begins with each letter. The first person to find the entire alphabet is the winner!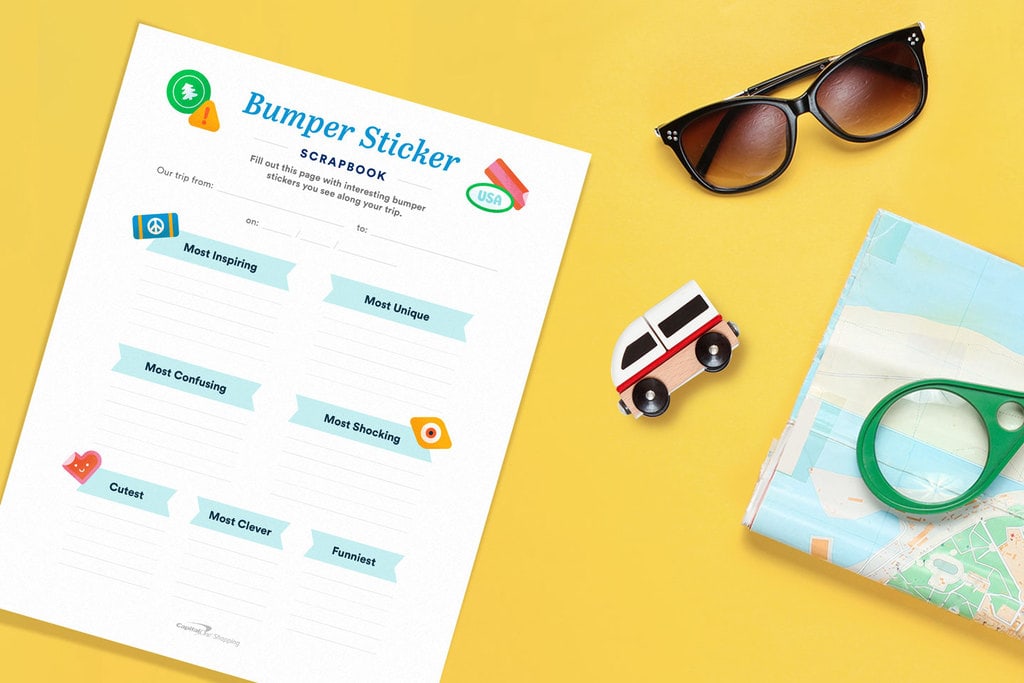 Bumper Sticker Scrapbook
Print out the bumper sticker scrapbook. That way you can keep track of interesting bumper stickers on other cars that you spot along the trip. This is a great way to pass the time on a road trip especially if you're crossing multiple state lines.
Road trips don't have to be boring! Take advantage of the time away from the electronics and print out these activities. This will help ensure an entertaining and smooth ride with the family. 
---
For more on this topic, check out the full Travel Tips collection