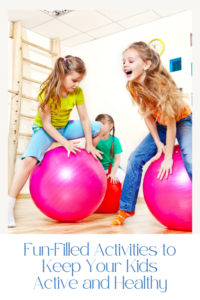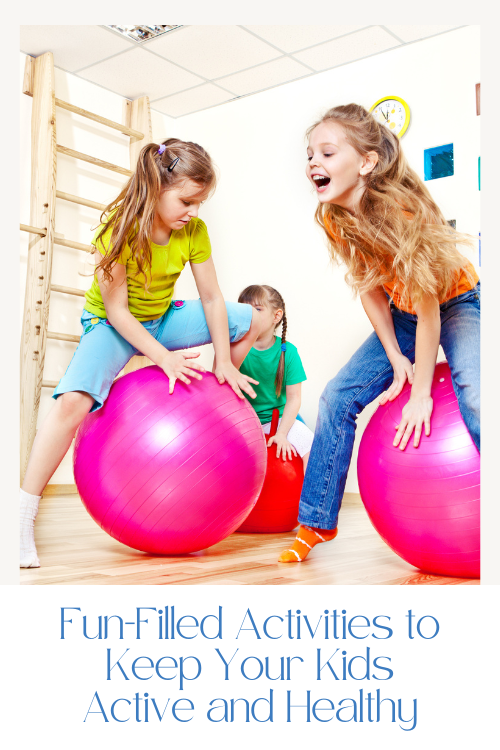 Are you looking for entertaining activities to keep your kids busy and healthy? Finding activities that will hold our kids' interest and motivate them to keep active can occasionally be difficult. But why not make fitness part of the family fun?
To guide you, we've rounded up some of the best active and healthy activities. Each provides a unique way for your family to bond while getting daily physical activity. So, if you're ready to get your kids moving and stay healthy, keep reading.
Here are some fun-filled activities to keep your kids active and healthy:
---
For more on this topic, check out the full Kid Activities collection
---
Outdoor Treasure Hunt
Do you wanna have some outdoor fun? Why don't you try going on a traditional treasure hunt? Simple: Compile a list of what you wish to find and then set out. It's a great way to stretch your legs, breathe fresh air, and perhaps even learn something new and fascinating.
If you wanna take things up a notch, you can also incorporate monkey bars and other obstacles to make it a physically challenging activity. Now, explore the range here and see how much fun you can have while learning something. There are countless possibilities for adventure when participating in a treasure hunt.
Gardening Together
Ah, gardening. It's a great way to unite the family and get your kids active. All it takes is preparing a small plot of land for planting, choosing the right plants or vegetables, and getting to work.
Working together in the garden will promote collaboration abilities and teach your kids fundamental gardening skills they can use in the future. And as the plants gradually develop, you may all step back and enjoy the results of your labour. Plus, nothing beats fresh vegetables from your very own garden.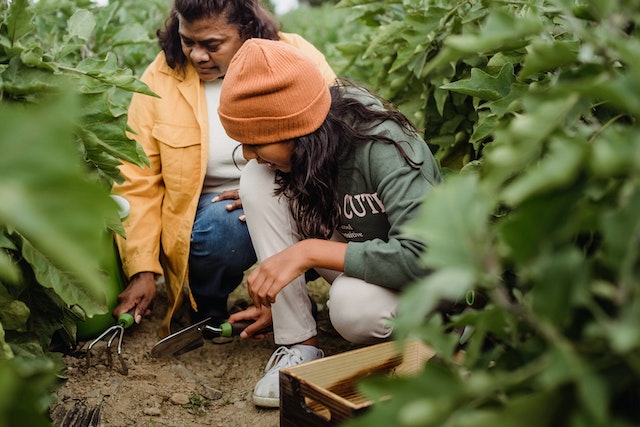 Family Yoga Sessions
Yoga is an excellent way to bond with your kids and promote a healthy lifestyle. It also encourages better concentration, relaxation and self-expression – plus, it's good for the mind and body.
Take this time to practice some poses together while competing in a friendly competition of who can hold their pose for the longest. Who knows? You might even find yourselves giggling and having fun the whole time.
Cycling Adventures
Enjoy some time outdoors and go for a biking adventure. Whether it's around the block or across town, your little ones will be overjoyed to join you on an exciting tour.
Remember to wear helmets and practice traffic safety laws. And while you're at it, try all sorts of routes – who knows what sights or sounds await you? Peddling together allows you to explore the surroundings and helps build strong legs and cardiovascular health.
Home Dance-Offs
Nowhere in particular to go? No worries. Take this opportunity to have a dance party with your kids. See who can pull off the best moves and create a fun atmosphere at home for everyone to enjoy.
You could pick a particular dance style or costume theme and make it even more entertaining by having snacks between breaks and playing games with your family. Put on some of your favorite music, light up the disco ball, and get ready to boogie down.
Jump Rope Challenges
Jump rope is a classic pastime that keeps kids busy and is a fantastic method to hone abilities like coordination and agility. See if you can challenge your kids to see how many leaps they can do without pausing. You can simply participate in this activity in the park or your backyard.
Plus, who doesn't love a friendly competition? Keep track of how many jumps everyone manages to do and award winners with delicious treats or special prizes. This will help boost their confidence and sense of accomplishment.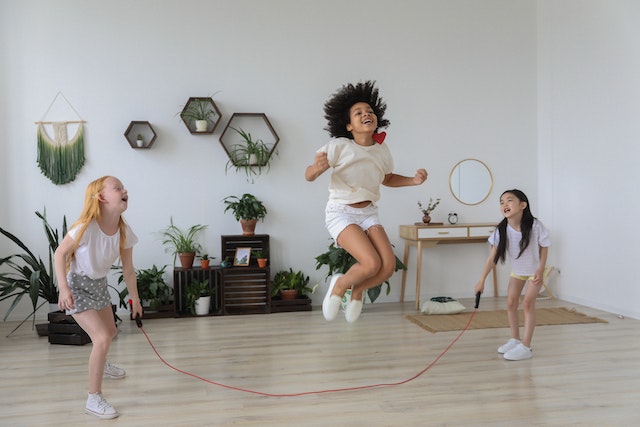 Park Playdates
Head over to the park with your kids and their friends! Not only does this get them up and active, but it also helps strengthen socialization skills. Classic games like tag or hide-and-seek are always a delight; you can watch over your children's safety while they're having a good time.
There's no need to worry about bringing lunch; you could even bring some snacks for everyone to share. While the children are engaged, you can use this time to catch up with other parents and adults.
Conclusion
Keeping your kids' health and activity levels doesn't have to be a hassle. You're encouraging a healthier lifestyle with these enjoyable activities and making cherished family memories.
Remember, the goal is to make fitness fun and enjoyable, so get creative and let those little feet have all the active fun they can handle. Have fun!
For more on this topic, check out the full Kid Activities collection
---