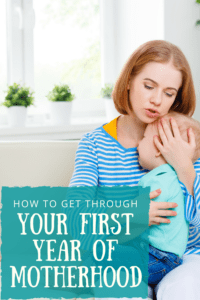 The first year with a new baby is an interesting one. And it can be really difficult throughout that first year of motherhood. After a very long time preparing and planning, you finally get to hold your little miracle and bring them home! But now what?! Babies do not come with a guidebook, but oh how I wish they did! So now you are left with a new little human, and a Google search engine, to figure it all out.
Thankfully there is an enormous amount of education out there that did not exist for previous generations to take advantage of. But with that being said, it is easy to find contradicting studies, and not every baby fits the exact mold. Every baby, every family, and every situation is different. So my biggest advice to new parents is this – Trust your instincts!
---
This article is written by Karissa Tunis
For more on this topic, check out the full Baby's First Year collection
---
Becoming a New Mom
Family members, friends, and even that lady in the grocery line, are going to want to give you advice. Then you will read something different in a book or magazine. Take the advice, take what you read, search for the facts, and then make the best decision that you feel works best for you and your family. No one else knows your baby like you do, and no one else is caring for them as much as you are. So even if this is the first baby in your family, or your seventh, be confident in your abilities!
It will be easy at times to feel like you are somehow disappointing others or letting them down by not following their suggestions. But be confident in yourself. Know your limits and what you are comfortable with. Once you are relaxed and happy with your decisions, your baby will sense that. And if you are ever really unsure what to do, call your pediatrician.
Find Answers for all of Your Common Newborn Concerns
Adapting to Your New Baby
And the interesting thing about being a parent is that it is always changing! As your little one continues to grow and develop, your routine and home will continue to change. It is amazing how just when you think you have this whole thing figured out, then your baby hits a new milestone and everything is suddenly different. But enjoy it!
They say that the days seem long but the years go fast – and it is SO TRUE!! So try to enjoy it – all of it! Each phases will bring fun new joys and a different set of challenges. Raising a child is a huge responsibility, and it is never easy. But if you focus on the fun, you too will enjoy it!
Here are 50 New Mom Questions – You Are Not Alone!
Raising a New Baby is Hard – but Beautiful
Yes, I know that not every sleepless night, temper tantrum or blow out diaper will be remembered fondly, but these are memories and moments that make you a parent. This is what gives you the right to use that title, earn that badge, and be that role in a child's life. For me, having the title of 'Mommy' is not something I take lightly or for granted.
I know that there are a lot of people who would give everything up to experience being a parent. They would take the good, the bad, the ugly, and they would treasure it. And I would give everything to insure that I never lose any of this. This family is my life, and I'll forever thank God for blessing me with my sweet children.
Reflections
Our journey has not always been easy, but it's been wonderful! The hard times have made us stronger and the challenges have made us even more grateful for one another. These experiences have brought us even closer! While I wish at times we didn't have to go through some of our obstacles, I am very thankful for how they have refined us, changed us, matured us, and made us the people that we are today.
So to the next person that complains about motherhood, my response is this "It's not easy! Raising kids is the hardest job on earth! But it's amazing, and I hope you realize the true privilege that it really is, and try your best to cherish it – all of it!" And to that new mom about to bring her new little baby into the world, "Best of luck! Trust your instincts, and enjoy it! There is nothing else on earth as emotional and joyful as being a mommy!"
Learn about your Baby's 1st Year Milestones
---
Free Resources for You and Your New Baby
Enjoy these additional Free Baby Milestone resources from Adore Them:
For more on this topic, check out the full Baby's First Year collection
---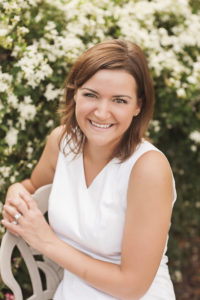 Co-Owner: Karissa Tunis
Karissa Tunis is the co-owner of both the parenting website Adore Them and the family event company Milestone Family Expos. Through these ventures she is able to share inspiring, heartfelt insight with large audiences within local communities and across the country! Her knack for all-things-organization allows her to balance content creation, brand partnerships, and event planning without losing sight of what she wants for her own family. Despite her busy schedule, Karissa also makes it a priority to spend quality time with her husband and five children. You will often find her volunteering at her children's schools, cheering them on from the soccer sidelines, or enjoying the great sites of Charleston, SC with her family.
Contact: Karissa@AdoreThem.com
---