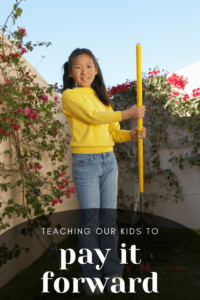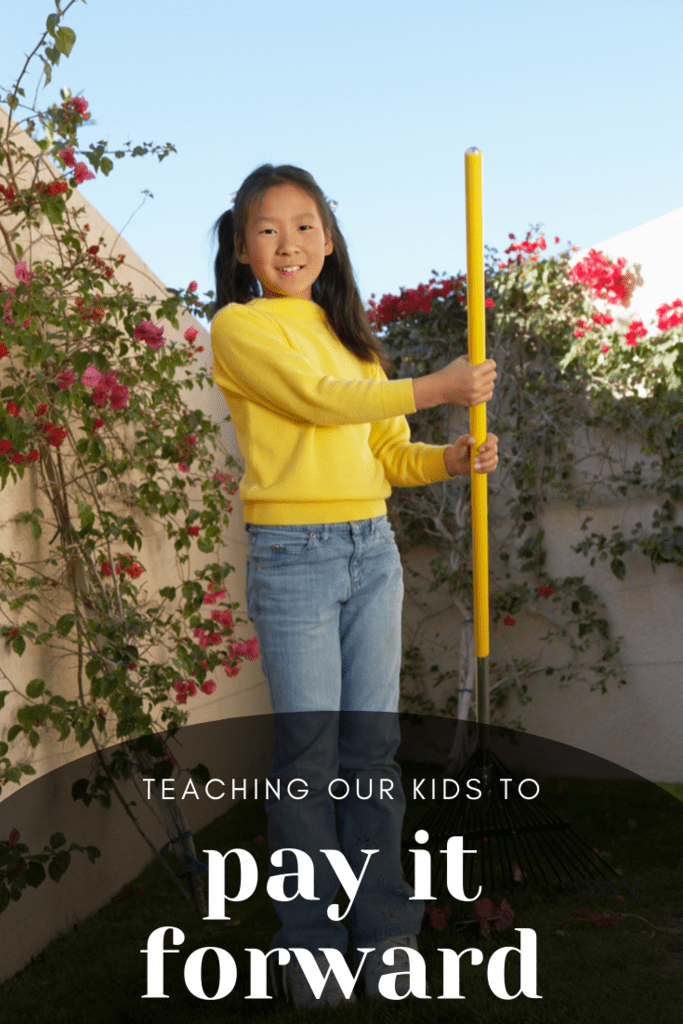 This time of year I love looking for ways to teach my children to give back, help others, and make a difference. I believe that if we can teach our children the value of meeting basic needs, and show them that necessities are essential and not to be taken for granted, then the rest just becomes extra blessings.
I want to teach my children to be thankful for what they have. To realize that not everyone is as lucky as they are. So when you are blessed to have more than you need in life, to share it with others and pay it forward.
My goal is to teach this throughout the entire year, but especially over the holidays! Thanksgiving is not just about eating turkey and shopping the Black Friday deals; but it is about truly being grateful for what we have in life, and helping others less fortunate enjoy it too.
---
This article is written by Karissa Tunis
For more on this topic, check out the full Celebrate Thanksgiving collection
---
Teaching Kids to Pay It Forward
I know that sometimes it is easier to just send money or donate to an organization. While I feel those are great ways to give back, it is also beneficial to get involved first hand. I guarantee that you will walk away with a greater appreciation and knowledge for what you have in life. And a better understanding of what other people really go through.
Below is a list I compiled of simple things that you and your family can do to pay your blessings forward:
For the suggestions below that cost money, I would suggest that you encourage your kids to do a few extra chores for money – then have them pitch in financially. Or consider consigning a few items in your house for some extra cash to put towards helping others out.
Ideas for Paying it Forward:
Volunteer at a local shelter for women and children.
Write Thank You cards to people who are special in your life.
Write Thinking of You cards to someone who is sick or lonely.
Buy a few items that someone you know could benefit from. Wrap it all up really nice, attach a sweet card, and give it to them anonymously.
Pay for someone else in line at the coffee shop, or pick up someone else's bill.
Plan a playdate with someone in your child's class that is new to the area, or is not as popular.
Make a meal for an older neighbor or a new mom.
Offer to help with a neighbor's yard work.
Make brownies and hot chocolate for a group of volunteers near by and make a surprise delivery.
Pick up a few extra groceries at the grocery store and drop it off for a family in need.
Asks all of your holiday guests to bring an item for donation instead of a hostess gift (example – food for your local food back, coats for kids, toys for tots, etc.).
Donate to your local pet rescue, and maybe volunteer to walk the dogs.
Adopt a family in need.
Purchase a few new toys for a struggling family.
---
Count Your Blessings
However you decide to give back or pay it forward, I hope you can do it as a family and make a big impact on everyone involved! We are so fortunate in so many ways, and I hope you will take time over this holiday to count your blessings!
I recently wrote an article that dives deeper into the importance of teaching children thankfulness and gratefulness as I reflected back on a missions trip, to read it click here.
For more on this topic, check out the full Celebrate Thanksgiving collection