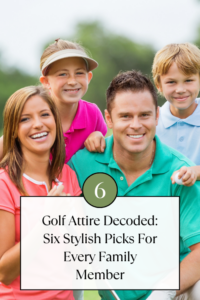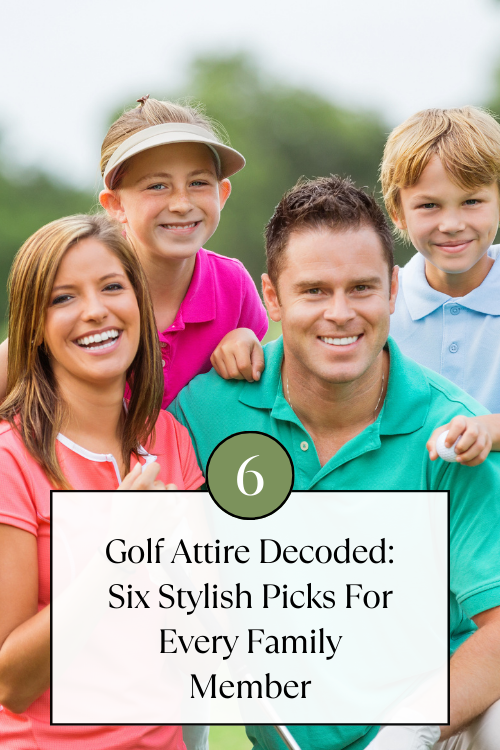 Golf, often hailed as a sport of precision and elegance, extends its influence beyond the greens into fashion. The golf course is not just a place for swinging clubs and sinking putts; it's also a runway for showcasing style and sophistication. Whether you're a seasoned golfer or a newbie to the sport, choosing the proper golf attire is crucial to making a statement and ensuring comfort during those long hours on the course. This article will decode golf attire and present six stylish picks for every family member.
---
For more on this topic, check out the full Sports collection
---
The Classic Polo for Dad: Timeless Elegance
Regarding golf attire for men, the classic polo shirt stands as an undisputed champion. This timeless piece not only exudes sophistication but also offers the comfort and flexibility needed for a smooth swing. Opt for moisture-wicking fabrics to keep Dad cool and dry under the sun. Consider colors like navy, white, or light blue for a traditional look. Brands like Ralph Lauren, Nike, and Under Armour offer a wide range of polo shirts designed specifically for golf, ensuring that Dad looks good and performs at his best on the course. For autumn or fall golfing, you can help dad stay warm with long sleeve polo shirts that maintain the same, high-quality level of sophistication and functionality. Long-sleeve polo shirts are an excellent addition to Dad's golf wardrobe, providing extra warmth without sacrificing style during cooler seasons. Pair the polo with well-fitted khaki or performance golf shorts for a complete look. Don't forget a stylish golf hat and a sleek belt to add the finishing touches to Dad's golf ensemble.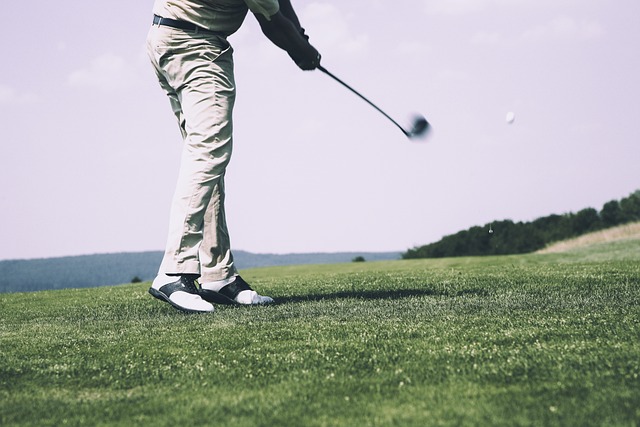 Chic Skorts for Mom: Fashion Meets Function
For Mom, the golf course is a place to showcase her swing and her sense of style. Enter the chic skort – a fusion of shorts and a skirt, offering the perfect blend of fashion and functionality. Golf skorts come in various lengths and designs, allowing Mom to express her style while staying comfortable during her rounds. Pair the skort with a stylish sleeveless polo or a short-sleeved blouse for a sophisticated look. Accessorize with a wide-brimmed hat, sunglasses, and a practical yet fashionable golf bag to complete Mom's golf attire. With the fitting skort, Mom is ready to conquer the course in style.
Junior Golf Fashion: Playful Prints and Bright Colors
Golf is a sport for all ages, including the family's youngest members. Junior golfers can make a bold statement on the course with playful prints and bright colors. For boys, opt for vibrant-colored polo shirts paired with comfortable golf shorts. Girls can explore fun prints on polo dresses or skorts matched with coordinating tops. It's all about encouraging junior golfers to express themselves while fostering a love for the sport. Add a touch of whimsy with colorful golf accessories like hats, gloves, and shoes. Junior golfers are not just learning the game; they're also making a fashion statement that reflects their youthful energy and enthusiasm.
Trendy Golf Dresses for Teenagers: From the Course to Social Scenes
Teenagers, caught at the crossroads between childhood and adulthood, often seek styles that effortlessly transition from the golf course to social gatherings. Trendy golf dresses offer the perfect solution for teenage girls looking to make a statement on and off the course. Choose dresses with moisture-wicking technology and stretch fabrics to ensure comfort during swings and putts. Accessorize with stylish golf shoes and a visor for a polished look. The beauty of trendy golf dresses lies in their versatility, allowing teenagers to embrace their individuality while adhering to the dress code of the golf course.
Coordinated Family Ensembles: A Unified Front
For families hitting the golf course together, coordinating ensembles can create a sense of unity and style. Choose a standard color palette or theme that ties everyone's outfits together without looking too matchy-matchy. This makes for great family photos and fosters a sense of togetherness on the course. For example, if Dad is sporting a navy polo and khaki shorts, Mom can opt for a navy skort or shorts with a complementing top. Junior golfers can also pick up on the color scheme with their outfits. This coordinated approach creates a visually appealing family unit and is a fun way to involve everyone in the fashion decision-making process.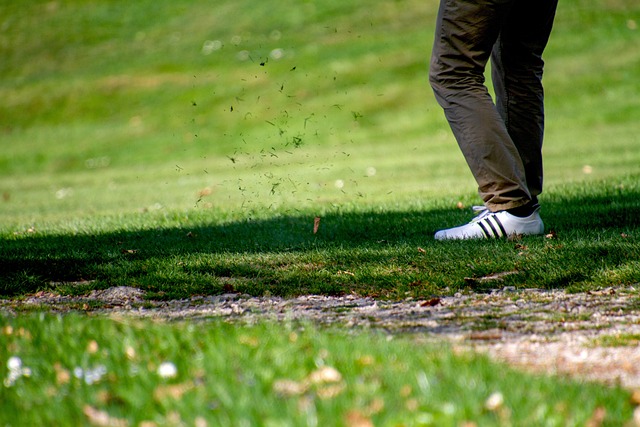 The Importance of Comfort and Performance
Regardless of individual styles, the paramount consideration in selecting golf attire for the family is comfort and performance. Golf is a sport that demands precision and focus, and uncomfortable clothing can hinder performance and enjoyment on the course. Choose moisture-wicking fabrics to keep everyone dry and comfortable, especially in warmer weather. Stretchable materials are essential for free movement during swings and walks across the course. Additionally, ensure that everyone has appropriate golf shoes with good traction to navigate the various terrains of the course. Comfortable socks and a well-fitted hat complete the ensemble while adding practical elements to the outfits.
Golf Attire Conclusion
Golf attire goes beyond mere clothing; it reflects personal style, functionality, and a love for the game. From classic polos for Dad to chic skorts for Mom and playful prints for junior golfers, there's a stylish pick for every family member. By prioritizing comfort and performance, families can look good on the golf course and enjoy their time together, creating lasting memories surrounded by the elegance and precision that define the sport of golf.
For more on this topic, check out the full Sports collection
---