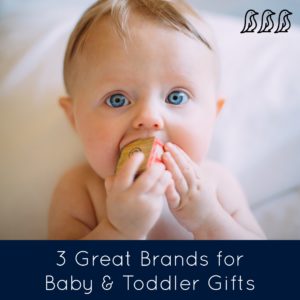 If you are looking for the perfect baby gift or toddler gift, look no further!
This year we got to work with some amazing businesses and we wanted to share our favorites with you! Their products are truly wonderful. Read below to find out what is so unique about each company, and be sure to purchase something fun for that special little person on your list!
---
This article is written by Karissa Tunis
For more on this topic, check out the full Gift Giving collection
---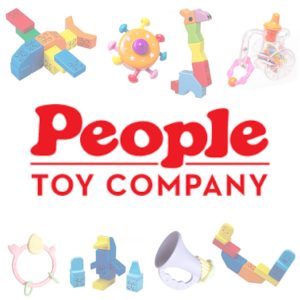 People Toy Company makes really cool toys for every baby's 1st year! There is an educational purpose behind each design, and each product focuses on a different developmental milestone – brilliant!

The History of The People Toy Co.:
The People Toy Co., ltd was formed in 1977 in Japan and has since been brought to the US market with People Toy Company. Since the start of the company, they have begun creating a range of toys and products loved by children, and praised by parents! A lot of research and care goes into the design of every toy to help children achieve developmental milestones through their play. To learn more about the People Toy Company, and all of their wonderful products that they have to offer, you can visit them on their website or social media:
Website: peopletoy.co | Facebook: @peopletoycompany | Instagram: @peopletoyco | Twitter: @peopletoyco
---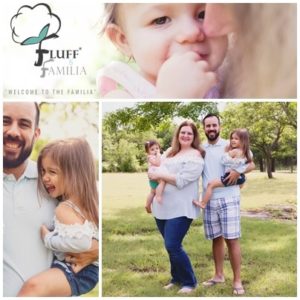 Fluff & Familia is a super cool webstore that is owned and operated by two very hip parents. It's filled with both necessities and some of the most unique toys and gear on the market! Check them out for yourself, and be sure to take advantage of their amazing holiday sales!

The History of Fluff& Familia:
Fluff & Familia was formed in 2016 in Princeton, Texas. Feeling that too many retailers were focusing on parenting choices rather than the family itself, they started with a strong mission… Focus on providing great products while supporting families, regardless of their parenting choices or family structure. David and Brandi, co-owners and husband/wife duo, hand pick every order welcoming their customers to the "familia." Free shipping and payment plans are available to bring piece of mind and affordability to all customers. They also have an amazing Facebook support group, and they frequently sponsor events, groups and charities.
Website: fluffandfamilia.com | Facebook: @fluffandfamilia | Instagram: @fluffandfamilia | Twitter: @fluffandfamilia
---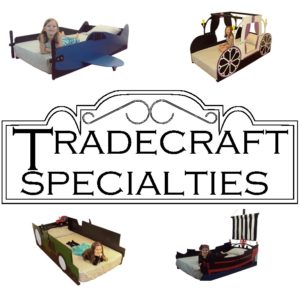 Tradecraft Specialties makes the most amazing kid beds! Perfect for crib-to-bed transition, toddler size beds, and big kid beds. They even have panels to enhance any bunkbed! You will love checking out their hand-made, completely unique designs!

The History of Tradecraft Specialties:
Tradecraft Specialties was created out of a passion for designing, engineering, and handcrafting specialized products. Their work is entirely hand-crafted and hand-painted making each product a unique piece of craftsmanship and imagination! Also, all of their beds go through a rigorous testing period before sending them off to families to ensure quality and safety. Many of the beds from Tradecraft Specialties have come to life at the special requests of parents looking for a unique bed that their children would absolutely love. And Tradecraft Specialties loves the challenge of designing new and unique products to meet their customer's needs!
Website: TradecraftSpecialties.com | Facebook: Tradecraft Specialties | Pinterest: @TradecraftSpec | Etsy: @TradecraftSpec
---
For more on this topic, check out the full Gift Giving collection