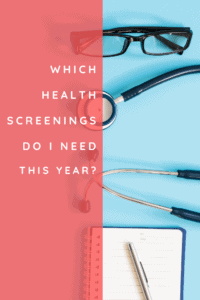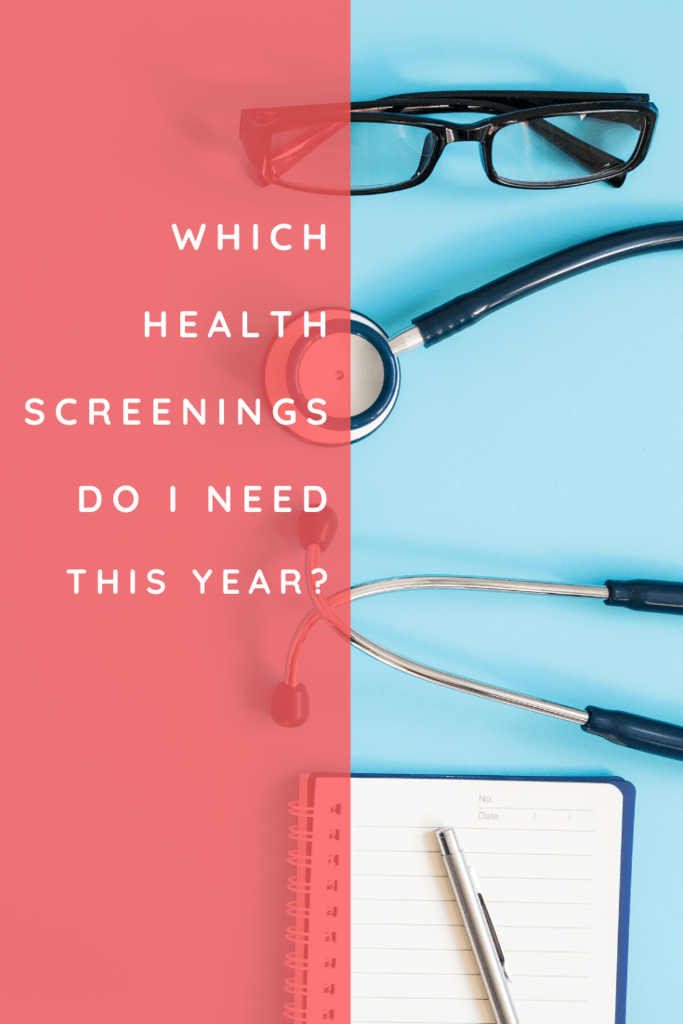 Now is a great time to schedule your doctor appointments for the year ahead. You do so much for everyone around you, but make sure you are also making your own health a priority! Scroll down for our Health Screenings Infographic. This will help you determine which health screenings you will need this year based on your age and gender.
Regular check-ups and health screenings are key to staying healthy. And the recommendations for these visits vary depending on your age. Below are some basic guidelines, but please speak with your medical provider for a more in-depth comprehensive list; and to find out what is right for you and your health.
Each person is unique. And we each require something different based on our body's needs. But below offers a great starting point, and will hopefully help guide you to asking your doctor the right questions at your next visit. No one is going to fight for your health like you, and no one is going to advocate for your needs like you. So stand up for yourself, and start living the healthy life that you deserve.
And if you are looking for some additional inspiration on setting some new goals, or making a New Year's Resolution, check out Goal Ideas for the New Year. Here you will find lots of fresh new ideas, and free inspiration on how to get started today.
Whatever goals you end up setting, try to make this next year your best one yet! Happy New Year!
---
This infographic was created by Karissa Tunis
Check out the full New Year New Goals and Staying Healthy collections
---
Which Health Screenings Will You Need This Year?
View the infographic below, or get the free downloadable PDF!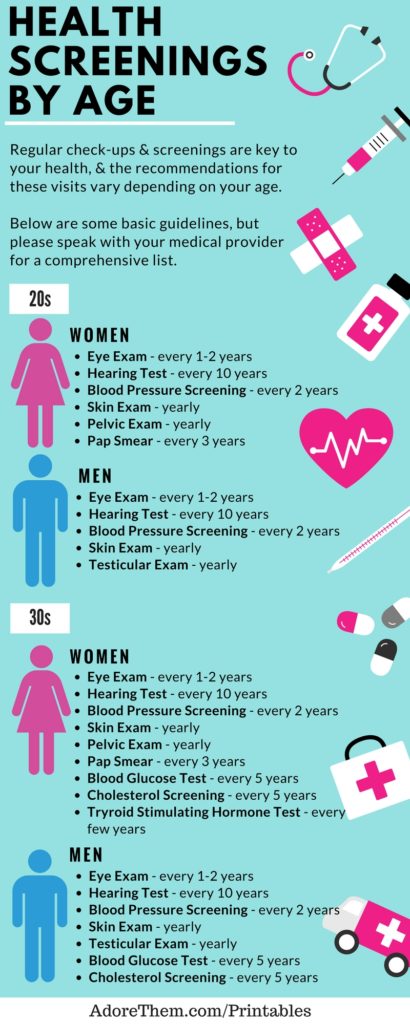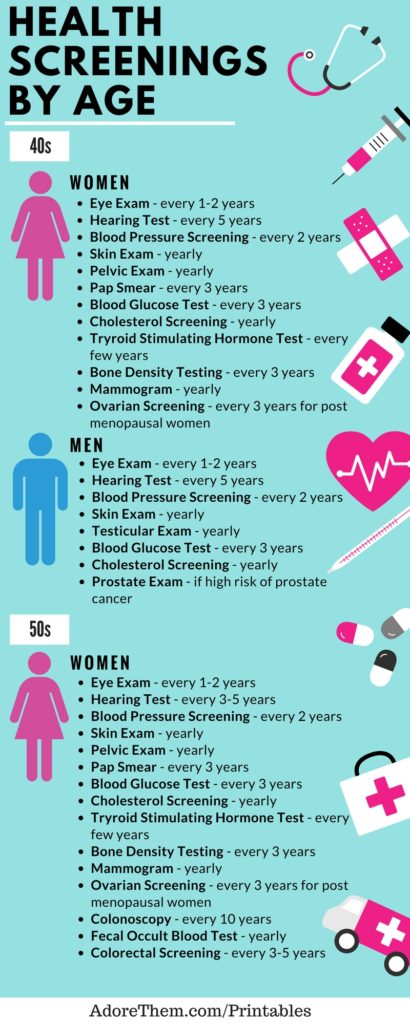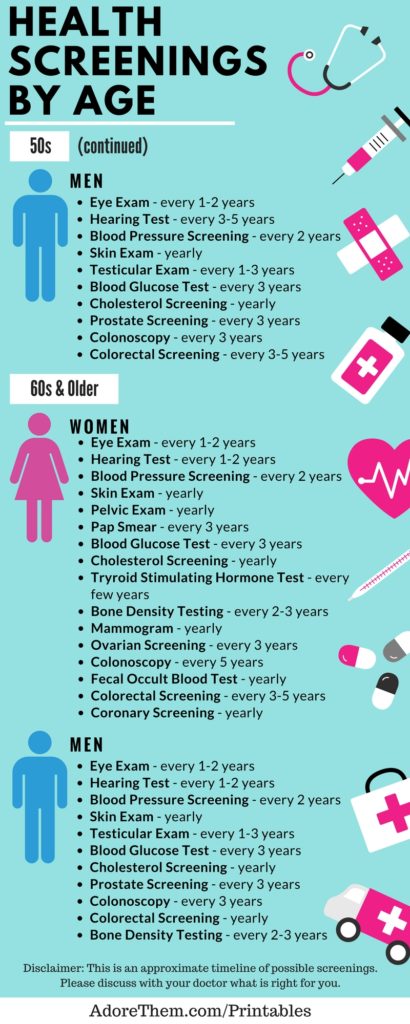 ---
For more on this topic, check out the full New Year New Goals or Staying Healthy collections