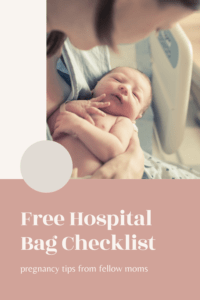 Be prepared for the big arrival of your little one! Print out a free hospital bag checklist during your pregnancy and start preparing for the arrival of your new baby.
The birth of your baby is such an exciting time! However, it can also feel chaotic! In order to help, we put together this free hospital bag checklist to help you feel a bit more prepared. Our community of moms contributed advice on what they loved having in their pregnancy hospital bag, and what they never ended up using.
Keep in mind that no matter how prepared you are leading up to your baby's birth, things happen. This is one situation that we don't have full control over. So we need to also be prepared to go with the flow and adapt as much as we need to along the way.
After all, the perfect end result is having a healthy baby and a healthy mama! Whatever is needed to get you to that point will be totally worth it! So take a deep breath, plan as best as you can, and enjoy the moment! Because it will go much faster than you think. But you can do it!
Prepare, plan, but be ready to adapt. You got this!
---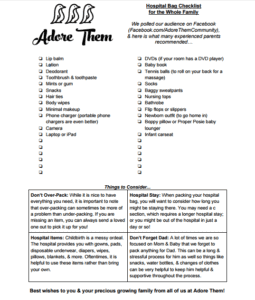 ---
Read more pregnancy and birth stories:
3 Kids, 3 Very Different Birth Experiences
My Home Birth, and Why I Loved It
For more on this topic, check out the full Pregnancy Through Postpartum collection
---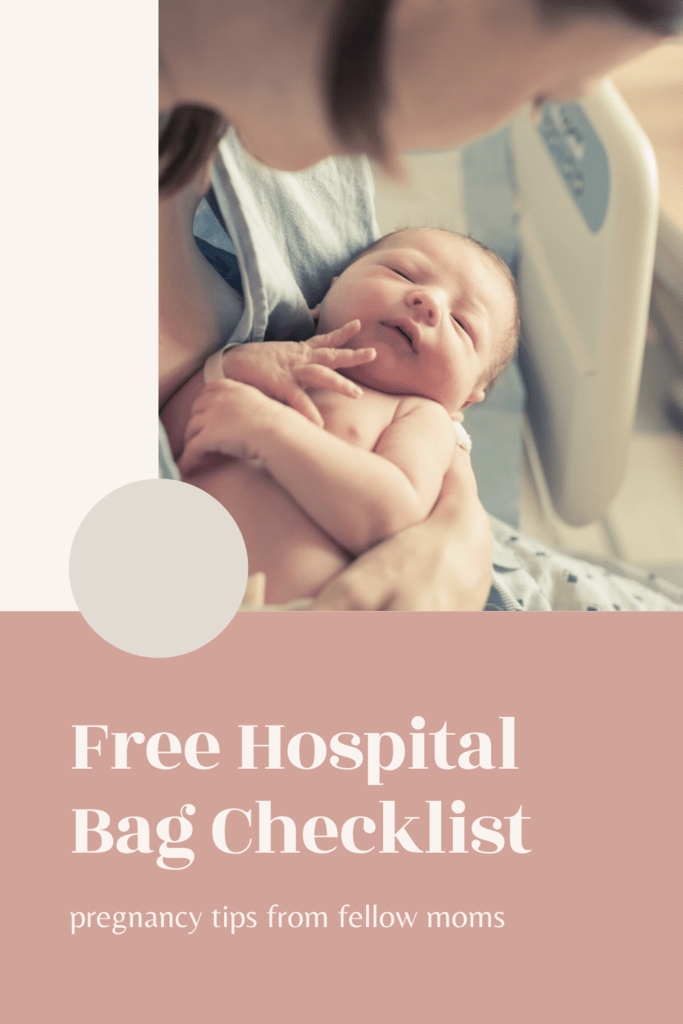 ---