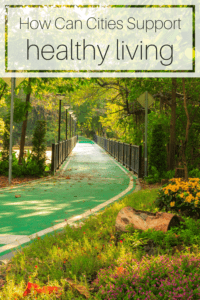 The cities in which we live in have a huge impact on our health and our ability to lead a healthy life. Sure, we're all responsible for our own lifestyles and approaches to taking care of ourselves to a certain extent. But the way cities are designed and planned also have an impact on how easy it is for us to do certain things like being active and looking after ourselves. Here are some examples of how cities can make healthy living easier for us all.
---
For more on this topic, check out the full Staying Healthy collection
---
Abundant Outdoor Spaces
Having places where you can go to exercise is vital. That's even more important if you don't have a private garden of your own. In order to get your approach to healthy living right, you need to have a place where you can exercise, whether that's running, doing yoga, or simply walking. Green spaces in cities make that possible, and make healthy living easier.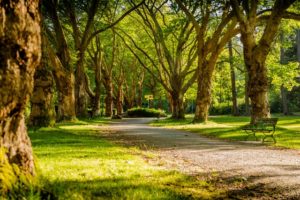 More Trees
Green spaces also tend to include plenty of trees. And this is obviously important from an air quality point of view. Trees help to purify the air and soak up CO2, which you don't want in the air you're breathing. That's why cities that have more trees planted, are also healthier cities for people to live in. It really is as simple as that.
Reducing and Limiting Car Traffic
Another thing that will improve air quality and reduce pollution and CO2 levels are policies that limit or reduce car traffic. Cities that are dominated by cars are not only bad from an air quality point of view either. They're also more dangerous for people walking and cycling in the city as well. The fact of the matter is that cities with fewer cars are healthier and safer for residents.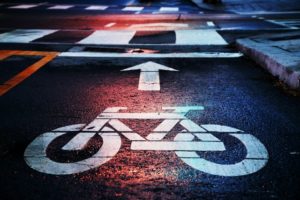 Better Pedestrian Facilities
That takes us to our next point about pedestrian facilities. There are many pedestrian injury-related legal cases each year and these usually involve cars. When pedestrians don't have adequate safe streets that are protected from car traffic, people get hurt. But more and more cities are now taking streets back from cars and pedestrianizing them for the good of residents. It's a move that makes a real difference and enables people to work more than they otherwise would.
Segregated Bike Lanes
As well as walking more, cycling more also helps us to stay healthier. When we have the option to safely cycle on bike lanes that are segregated from road traffic, it gives us another option. It means we're able to get around in an active way, which is great for our health. And it's also a very clean and green way of getting around, which can't be a bad thing.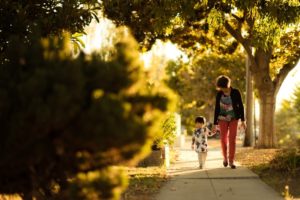 Make Healthy Living Easier
The kinds of policies we've discussed here today all make make healthy living easier within a city. Maybe next time you're thinking of relocating, you should take these things into account when choosing a place to live. After all, we all want to live somewhere that enables us to be the healthiest version of ourselves.
For more on this topic, check out the full Staying Healthy collection