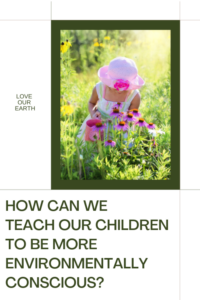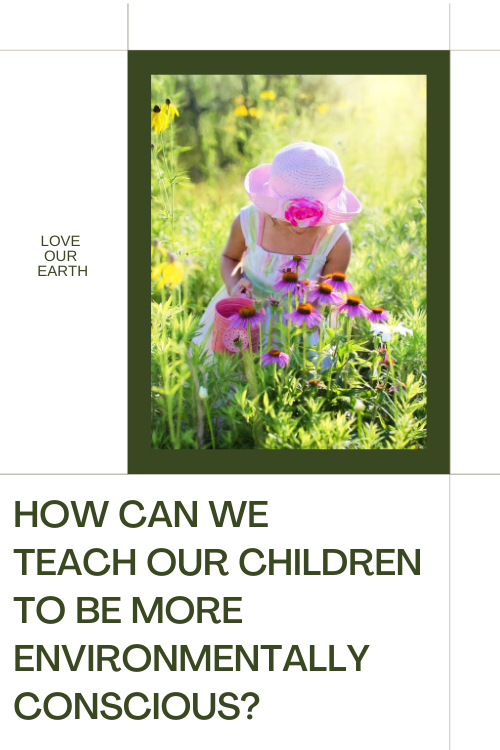 While it's true that none of our children should be expected to make decisions towards caring for the environment outside of what they do at home and at school, it's good to help them develop a sense of care and concern for the environment around them. But as with all developmental lessons in childhood, instead of making them aware of the fear and the cost of responsibility behind every little thing they do, it's good for them to first develop a love for nature and everything that entails. After all, as your child becomes an adult, the future of the world belongs to them and the peers they share the planet with.
A healthy view of the environment is important
A foundational love for all that brings is key. This isn't to say we should train our children to be nature conservationists. or to work in that sector. But rather to enjoy a healthy regard for the world around them. And the correct sense of willingness to make those decisions that have the best impact.
Thankfully, teaching our children to be more environmentally conscious is a fun experience in itself. In this post, we'll discuss that and more!
---
For more on this topic, check out the full Helping Others collection
---
A Love For Nature
So we've spoken about curating a love for nature. But what exactly does that entail? Well, we have to let our children discover that for themselves. We cannot force them to like what they like. But we can give them every reason to see the value in something. For instance, taking them on walks in the park. Heading out to local play spaces around your community. Visiting outdoor attractions such as large national parks or gardens. And even heading to a safari park. All of this can enable a sense of belonging in nature.
Depending on where you live, your child may or may not have had the chance to see farm animals on most days. Some inner-city children, for instance, will rarely see farm animals unless their families make time for that. A visit to a local farm that accepts family tours can be a great option! On your family outing you might get to feed some lambs, meet some cows, and even watch some alpacas. All of this connects them with nature in the best way.
Small Initiatives That Build Pride
It doesn't take much for a child to feel validated by an active task that ends up succeeding. Or at least taking part in that task in order to try. For instance, it might be that your child's school is asking the students to submit a project about sustainability and its importance. This is a great way to work with your child to creatively think, to summarize some of the environmental hazards of today, and more.
It might be that your child needs to put together a geographic model of what a volcano looks like. Or draw a map of your local area. These kinds of tasks can help bring you together and allow them to feel connected to that subject. Sometimes, seeking this out can be helpful. Such a heading to a sustainability drive that is ran by a local charity. Or engaging in an awareness campaign run by a local museum. When you look for these experiences, they tend to pop up everywhere. And much subsidy goes into helping children learn these values via active planning.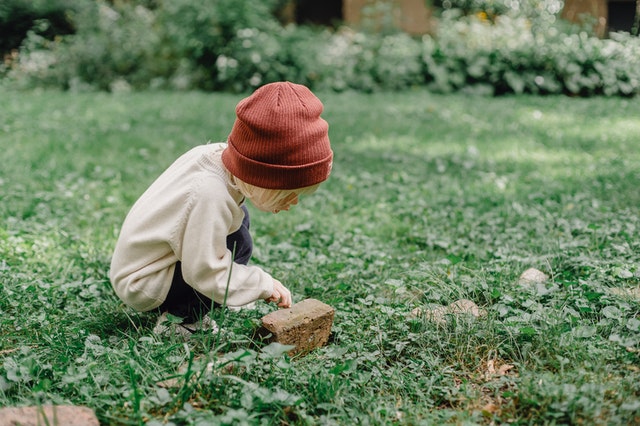 Gardening Efforts
Gardening is a wonderful way in which to help ourselves fall in love with nature, and we can also allow our children to help us in that way. Sure, they might not be old enough to help dig up a vegetable garden just yet. But they could plant some seeds in the soil, guided by your hand.
And sure, they may not be able to operate the lawn mower yet. But they can understand the value in seeing tomatoes grow in your greenhouse. Getting them involved in your own hobbies can help them learn a passion for it by themselves. And simply put, it's healthy for children to be exposed to the natural effort involved with garden maintenance as well. It shows that caring for a green environment isn't a chore, but a fun task that can bring nourishment to our lives. That's not a bad lesson to teach our children by any measure.
Leading By Example
Of course, leading by example is ultimately how our children will learn from us. For instance, implementing solar installation onto our roofing system shows a real investment into thinking about our home's energy efficiency, and making long-term decisions that will impact our environmental efforts in the future.
A child sees this, and can be proud of their family for taking such a step. As you can see, sometimes we have to walk it like we talk it, however you define that. Instead of just telling kids what they should do – or at least as a supplement to that.
With this advice, you're sure to help your children become more environmentally conscious for the better.
For more on this topic, check out the full Helping Others collection
---