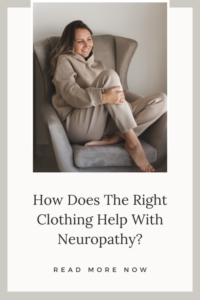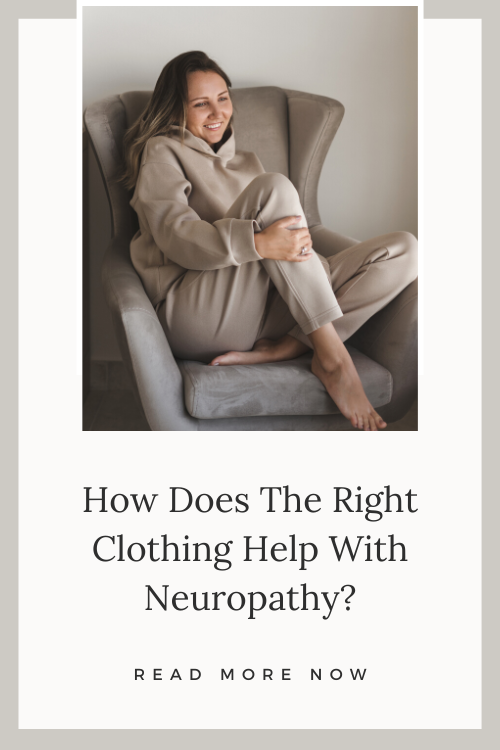 Do you suffer from neuropathy? If so, you know how difficult and unpredictable the symptoms can be. Fortunately, there are lifestyle adjustments that can help to alleviate some of your symptoms– one of them being clothing choice! Clothing is often overlooked as a tool for managing neuropathy-causing discomfort, but picking the right pieces and fabrics may make a big difference in your quality of life. In this blog post, we will discuss why choosing clothing specifically designed for people with neuropathy is so important and give tips on how to select pieces that will best suit your needs. Keep reading so you can start feeling more comfortable sooner!
---
For more on this topic, check out the full Staying Healthy collection
---
What is Neuropathy and How Can Clothing Help with It
Neuropathy is a frustrating and often painful condition that affects many people worldwide. It causes damage to your nerves, resulting in numbness, tingling, and weakness in your hands and feet. While there is no cure for neuropathy, there are ways to manage the symptoms. One lesser-known solution that many people have found helpful is to wear certain types of clothing that can help reduce neuropathic pain. Compression socks, sleeves, and gloves help to increase blood flow, providing relief from discomfort. Additionally, clothing made from natural fibers such as cotton or bamboo can help regulate temperature, reducing the risk of further nerve damage due to extreme cold or heat. The right clothing can help to improve your quality of life, allowing you to manage neuropathy more effectively.
Benefits of Wearing the Right Clothes for Neuropathy
The benefits of dressing in clothing designed specifically for those with neuropathy are numerous. First and foremost, it can help to reduce discomfort and pain that may be caused by tight or constricting clothing. Additionally, the right clothing can provide support and compression in key areas, helping to improve circulation and reduce swelling. Clothing designed for neuropathy can also be made from breathable fabrics, helping to regulate body temperature and reduce the risk of overheating. Importantly, wearing clothes designed for neuropathy can also have a significant impact on one's mental well-being, as it can help improve feelings of confidence and independence. By removing unnecessary physical discomfort, individuals can focus on enjoying their everyday activities and regaining a sense of control over their lives.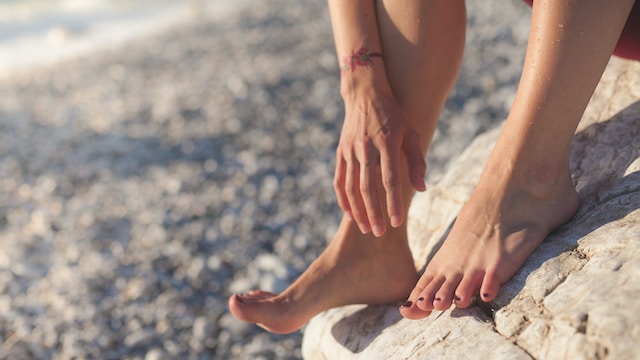 The Role of Compression Socks & Garments in Relieving Neuropathy Symptoms
The use of compression socks and garments can work wonders in terms of relieving its symptoms. Compression socks serve to apply pressure to the legs and feet, promoting blood flow and reducing swelling and discomfort. When it comes to choosing socks for neuropathy, it is important to seek out options that offer a strong level of compression. Additionally, these socks should be made from a breathable and moisture-wicking material to prevent the buildup of sweat and bacteria. Overall, the role of compression socks in treating neuropathy is a promising development and one that can offer real relief to those living with this condition.
Types of Material to Look For in Clothing for Neuropathy
If you are suffering from neuropathy, then you know how uncomfortable it can be to wear certain types of clothing. The tingling, burning, or numbness that comes with nerve damage can make finding comfortable clothes seem like an impossible task. However, there are specific types of materials that you should look for when shopping for clothes that can help alleviate some of the symptoms associated with neuropathy. Cotton, for example, is a breathable and comfortable fabric that can help regulate your body temperature. Bamboo clothing is also a great option, as it is naturally antibacterial, moisture-wicking, and soft against the skin. Modal is another material to consider, as it is incredibly soft and durable, making it perfect for everyday wear. Ultimately, the most important thing is to find clothing that is comfortable and doesn't irritate your skin. By choosing clothes made from these materials, you can begin to live a more comfortable and pain-free life.
Tips on Finding Comfortable Shoes
Finding comfortable shoes is essential for everyone, especially those with conditions like neuropathy. You don't have to sacrifice style for comfort. Begin by measuring your feet and try on shoes towards the end of the day when your feet are at their largest. Walk around in the shoes and test for any pressure points or tightness. Do not compromise on size or width. Look for shoes with good arch support, cushioning, and flexibility. Breathable materials like mesh or leather ensure airflow in and out of the shoes, reducing foot odor or infections. Avoid high heels or flat sandals as they do not provide much support. If you have to wear heels, opt for low heels with a wedge or platform. When shopping for shoes, take your time and don't settle for anything that doesn't feel right. Your feet deserve the support and comfort that come with well-fitting shoes.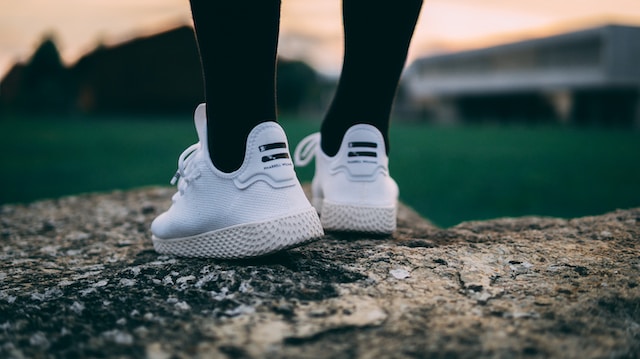 Stylish Ways to Dress for Comfort When You Have Neuropathy
When dealing with neuropathy, a condition that affects the nerves and can lead to discomfort and sensitivity, finding stylish ways to dress for comfort becomes essential. Opting for loose-fitting clothing made from soft, breathable fabrics like cotton and bamboo can minimize irritation and reduce friction against the skin. Choose seamless socks and well-cushioned, supportive footwear to alleviate pressure on the feet. Embrace flowy dresses, A-line skirts, and relaxed-fit trousers to avoid constriction and chafing. Layering with cozy, lightweight cardigans or wraps allows for easy temperature regulation while adding a touch of sophistication to the outfit. Accessorize with gentle, non-restrictive jewelry, and consider using compression garments to improve blood circulation and reduce swelling discreetly. Ultimately, the key is to prioritize comfort without sacrificing personal style, allowing individuals with neuropathy to confidently navigate their day while feeling fashionably at ease.
When it comes to dressing for comfort when you have neuropathy, there are a variety of great and stylish options available. Ultimately, finding clothes that work for your needs is essential in managing neuropathy effectively – so don't be afraid to experiment until you find what's best for you!
For more on this topic, check out the full Staying Healthy collection
---