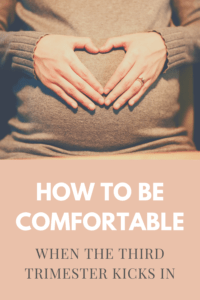 Congratulations – you're now in the third trimester! Wave goodbye to the morning sickness and nausea because it's a thing of the past. It's plain sailing from here. Right? Well, not necessarily! The vomiting and fatigue may not be factors any longer, but you might have to deal with aches and pains that you've never experienced before.
For lots of women, the third trimester is the most uncomfortable part of the pregnancy because the niggling troubles don't seem to cease. At least you can look forward to the afternoon if you have morning sickness symptoms!
Sorry to burst your bubble. However, it's not all bad news. While eliminating vomiting and tiredness is challenging, making yourself comfy until the baby arrives is doable. Sure, it won't feel like a session at a day spa because you're still pregnant. Yet, the following hacks should help you to relax and relieve stress during one of the most anxious periods of your life.
---
For more on this topic, check out the full Pregnancy Through Postpartum collection
---
Take Regular Breaks
Standing up for extended periods will put pressure on your already aching joints and muscles. As a result, you will probably start to see body parts swell up, which doesn't mean your stomach! Due to the extra fluid in your body, as well as the amount of blood you're producing, it's easy for the former to pool in your feet and ankles.
As the swelling gets worse, the pains will become more intense as your joints won't be able to handle the pressure, and your mental health is also affected. Taking regular breaks to sit down and put your feet up is essential for several reasons. First, it gives your lower body a well-needed rest. Second, elevating your legs will encourage the veins and arteries to absorb some of the excess fluid and limit the swelling.
This might cause you to pee more, but seen as the baby plays with your bladder like a toy anyway, it won't make too much of a difference!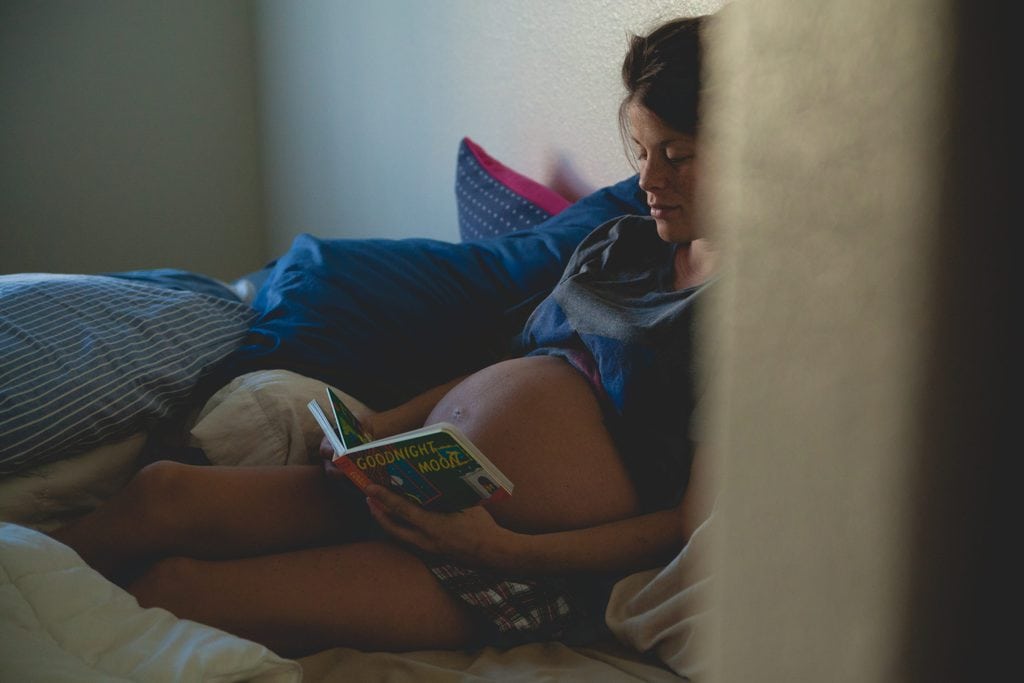 Change Your Eating Habits
A condition that most women don't realize is problematic is acid reflux. After thirty weeks, your uterus has expanded to the point where it pushes on your stomach. In turn, this causes the gut to move upwards, which takes up more space than usual. The result of this is that you can feel fuller faster, even though you didn't eat as much, and you'll have terrible reflux.
Although there's no way to push your stomach and uterus back into position while you're pregnant, you can make yourself more comfortable by modifying your eating habits. For example, having four or five small meals instead of three big dishes should prevent the reflux from being intense. Also, choosing the best fertility diet for your needs will lend a hand because of all the nutrients it contains.
With vitamins A, B, and C in your bloodstream, as well as folic acid and iodine, your stomach won't be as volatile.
Sleep On Your Side
The baby is almost at its biggest and ready to enter into the world, which means your belly is to scale too. Getting enough sleep during the third trimester is tough as a result of the pressure on your back and limbs. With the extra mass, it can be hard to find a comfortable position that spreads the weight equally and prevents you from waking up in the middle of the night.
Sleeping on your back is okay if that's what you prefer, yet most women find it better to go on their sides. This is because the weight is less concentrated, and your back doesn't have the same load as when you catch Z's on your front or back. It might also help to put a pillow or cushion between your legs to create extra stability.
Try anything you can. A good night's sleep is the key to a comfier pregnancy.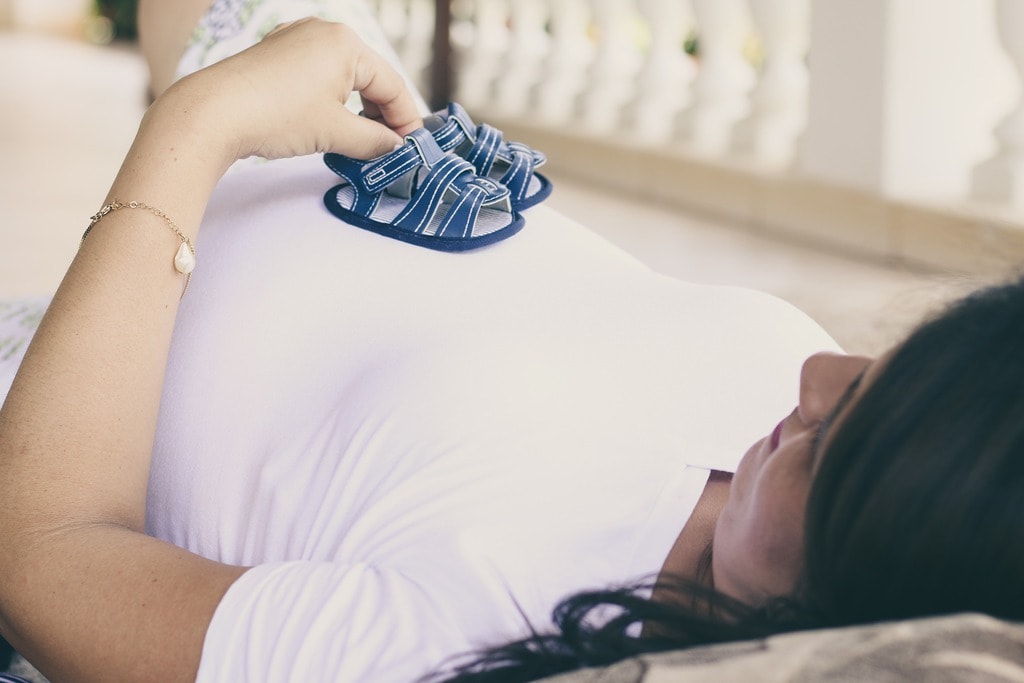 Do Kegels
Kegels is the name for the exercise that strengthens your pelvic floor. Several women practice them before labor, as research shows the workout is proven to increase the delivery speed and safety of delivery. However, you don't have to wait that long.
Strengthening your floor during pregnancy is a fantastic way to boost your comfort levels as it makes the area less vulnerable to the baby's movements. Babies kick and stretch in a search for space, and this is bound to hurt when they press against your stomach and lower body.
Thankfully, you won't feel the jolts as much with Kegels as your pelvis and hips can brace for the impact!
How are you finding the third trimester? Are you experiencing high levels of discomfort?
For more on this topic, check out the full Pregnancy Through Postpartum collection
---