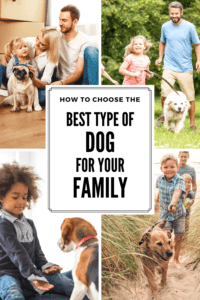 There is a huge variety of dogs around the world today, with new breeds popping up all the time. So it's no wonder that with such a huge selection available, choosing the best type of dog for your family requires a significant amount of research! But how do you choose the best type of dog? Continue reading below to find out!
---
For more on this topic, check out the full Family Pet collection
---
Each family is different, so there is no one-size-fits-all choice that will be right for every family. However, there are some breeds that are better for family life because of their temperament and maintenance levels.
Below are some breeds that families should consider when choosing their next dog.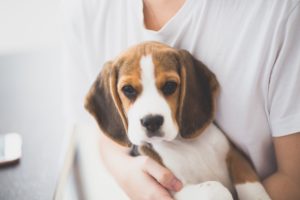 Beagles
Beagles were originally hunting dogs. However, they are also perfect dogs for most families. They were bred to hunt in packs, so they are very laidback around other dogs and humans alike.
There are two sizes of Beagles: one that is under 13" tall, and another that is between 13" to 15". Both types are very sturdy and similar. Various colors and patterns are available as well, so there is plenty of variety to choose from.
Overall, these canines are described as lovable, laidback, and happy. They don't require much maintenance and are pretty low energy. They do shed, but not to the extreme extent of other dogs.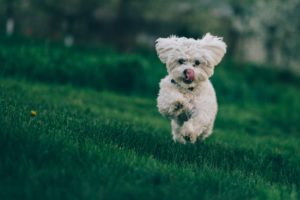 Bichon Frise
If you're looking for a smaller dog, the Bichon Frise is a good choice. Unlike most smaller dog breeds, this canine is not prone to many health problems. It stands under a foot tall at the shoulder and is best recognized for its plushy coat.
These dogs are extremely friendly and live under the assumption that there is no such thing as a stranger. They are also easy to train and love pleasing their humans. Because of their temperament and small size, they are perfect for small spaces and city living.
As you might imagine, these dogs do not need much exercise. However, they do require quite a bit of grooming. They do not shed much, but will require professional trims.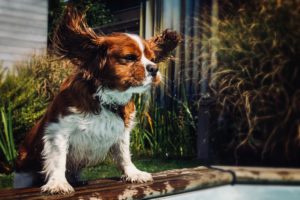 Cavalier King Charles Spaniel
This breed combines the gentle companionship of a toy breed with the energy of a sporting spaniel. They are smaller dogs, standing at below 13-inches high, and have a richly-colored coat.
Typically, they get along well with other children and dogs. They aren't particularly active, but enjoy romping around in a backyard and chasing squirrels. They do equally well with active families and those that prefer to lounge on the couch.
Despite their look, they don't require much grooming. They shed occasionally and need to be brushed about once a week. To keep their coat shiny and clean, they will need regular baths as well.
This breed is very eager to please, which makes them easy to train. They also tend to be rather friendly with everyone.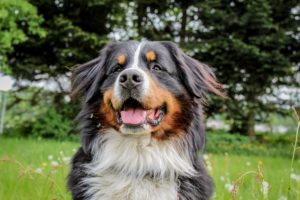 Bernese Mountain Dog
For those looking for a larger dog, the Bernese Mountain Dog is a wonderful option. These sturdy dogs stand at over 26-inches tall. Their coats are thick, silky, and decently long. They have distinctive markings and come in a recognizable tricolored pattern.
These large dogs do particularly well with smaller children. Because they are so large, children cannot really hurt them, even if they are a little rough. This prevents the likelihood of accidental bites, which can be a problem with some smaller dogs.
In many cases, these dogs will attach themselves to one particular person, though they are not usually possessive. They are not unfriendly, but do remain aloof around strangers. They aren't attention-seekers.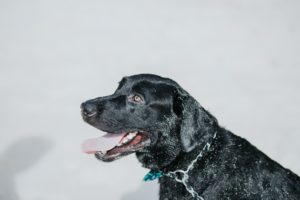 Labrador Retriever
The labrador retriever is the quintessential family dog. They are known for their friendly and loyal nature. They bond well with the entire family, including other pets. They usually weigh between 55 to 80 pounds and come in three distinct colors.
These dogs are best for active families. They are working dogs, first and foremost. Because of this, they have quite a bit of physical and mental energy to use up each day. A bored and unexercised lab will quickly try and make their own fun, which often gets them into trouble.
They do not require much grooming at all, and are very trainable. They are extremely outgoing and eager to please. However, they do need a family that is going to meet their socialization and exercise needs.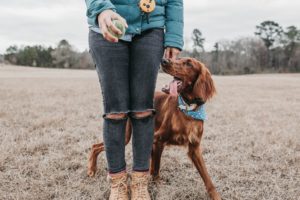 Irish Setter
These dogs are somewhat more rare than the others on our list, but they are a perfect choice for families. They are beautiful dogs that stand at around two feet at the shoulder. They are graceful and built to work.
Irish Setters are very outgoing and see everyone as a friend. They are great with children both young and old. Their larger size means that they can put up with quite a bit of pushing and prodding from the littlest kids.
These dogs do not shed particularly bad, but they will need to be brushed a few times a week. An occasional bath might be necessary when they get dirty, but no extra grooming is necessary beyond that.
These dogs were originally bred for hunting and have lots of energy. They are a true sporting breed and work best for an active family. They aren't the easiest dog to train – mostly because they have a hard time paying attention. However, consistent training can curb their distractibility.
Which dog will you get?
There are many dog breeds out there for you to choose from. While not all are suitable for families, there are dozens of breeds that are.
No matter what dog you choose, you will have many other decisions to make. Feeding your pooch is particularly important since high-quality dog food will prevent health problems and keep your canine feeling their best. Of course, leashes, collars, and dog beds are also important for your dog's care.  Get ready for a fun journey!
For more on this topic, check out the full Family Pet collection
---