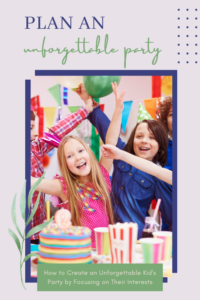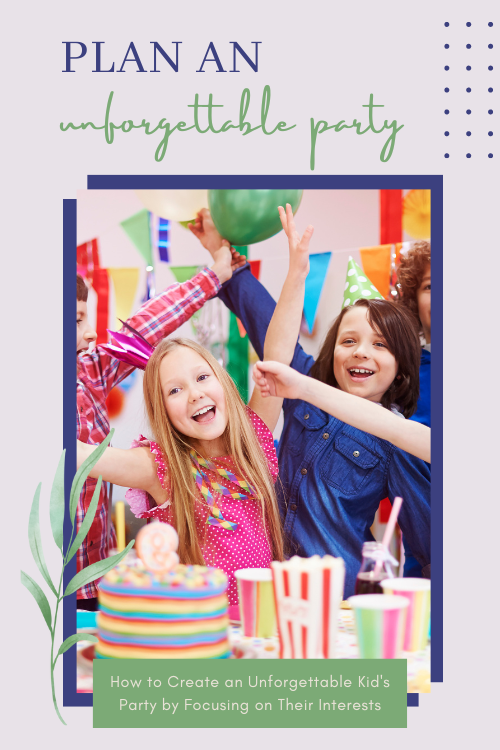 Kids' birthday parties are an important celebration. They can also be a wonderful way to show your love for the little ones in your life. However, it's no secret that planning events for children can be overwhelming, especially if you want to make sure all their interests are taken into account. So, if you're looking for ways to create an unforgettable kids' party without getting overwhelmed, here are some ideas for themes and activities based on different interests that both parents and kids can enjoy together. From party decorations, to food options, and entertainment ideas, we've got you covered.
---
For more on this topic, check out the full Party Planning collection
---
Get the Party Started With a Theme
Choosing a theme for your kid's special day can be fun and create an atmosphere that the children will love. Pick something they're passionate about – sports, superheroes, unicorn-themed party decorations, or their favorite cartoon character.
For instance, if your little one is enamored with a particular cartoon character, you can immerse the party in a world of wonder with character-themed decorations. Life-size sticky pictures of the character adorning the walls or vibrant character inflatables can instantly transform your space into a magical realm. These custom inflatable characters come in various forms, from beloved superheroes to beloved animated figures, and they create an immersive atmosphere that sparks joy in children's hearts. So, whether it's Spider-Man swinging into action or a larger-than-life Elsa from Frozen, character inflatables bring the party to life, allowing kids to step into the enchanting worlds they adore.
Then you can decorate with items related to the theme and plan activities based on it. You can even purchase party supplies from stores and online retailers that specialize in kids' party supplies for a stress-free way to get your space decorated. Additionally, if you're planning a color-themed party, consider buying balloons, streamers, and table decorations in different shades of the same color.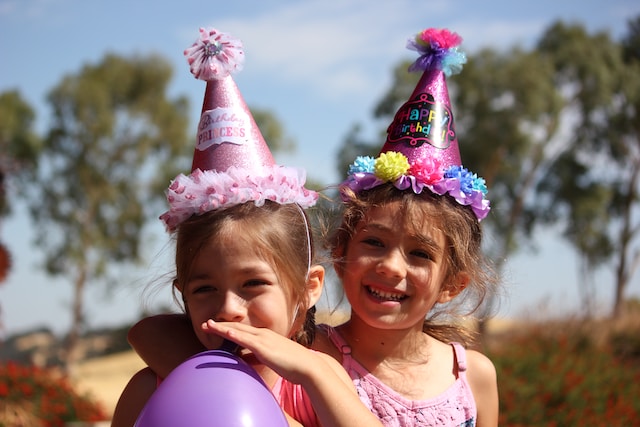 Make Sure There are Plenty of Food and Drink Options
Kids love food, especially when their favorite treats are served! Pick some healthy options to make sure they get their vitamins and minerals as well as tasty snacks. If you want to customize each plate with each child's favorite item, then create individualized "lunch boxes" with custom labels or pictures on them – this is a nice touch that will show how much you care about your guests. Also, provide plenty of drinks so everyone can stay hydrated throughout the celebration. This is especially important during hot summer days.
Have Fun With Activities and Games
Plan activities based on their interests – this could be anything from a treasure hunt, playing specific games like duck-duck-goose or musical chairs, to make-your-own pizza kits for older kids. If you're planning an outdoor party, there are plenty of options from water balloon fights to old-fashioned sack races. Your goal is to keep the children entertained so they can have fun and create memories that will last a lifetime. Maybe even include a special surprise that relates to the theme of the party, like having a surprise visit from their favorite movie character or superhero.
Don't Forget the Little Details
Don't forget about the little things that will make this day even more special. Personalized favors with each child's name or a heartfelt thank you note are thoughtful touches that your little ones won't soon forget. This is also a great way to show your appreciation for their friends and families who helped make this day so special. Then, make sure you have plenty of time to snap some photos – after all, these are moments that will be treasured forever. Additionally, you can hire a professional photographer to capture all the special moments.
Let the Kids Express Themselves
Let them express themselves. If your children are creative, you can provide some art supplies and let them make their birthday cards or decorations for the big day. This is a great way to encourage their imagination and create memories that will last a lifetime. Some other fun activities could include face painting, creating a photo booth with props, or having an outdoor garden party so they can explore nature and have some fun. For example, they could search for bugs, build a fairy house, or plant some flowers.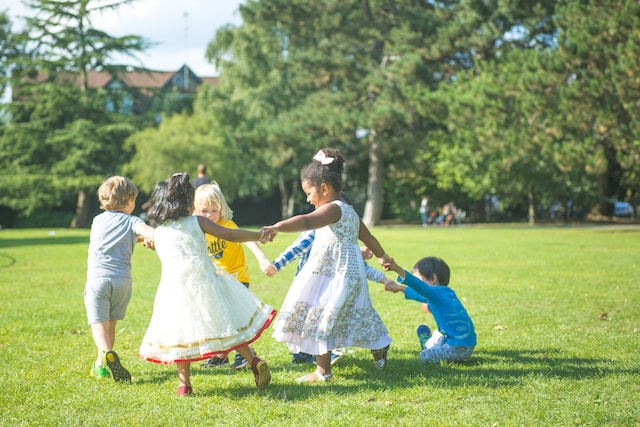 Make Clean-Up Easy
Clean-up should be easy and stress-free. Consider using disposable cutlery, plates, and cups to save yourself time in the long run – this will also help you avoid tracking down missing pieces at the end of the day. Additionally, providing garbage bags for children to clean up after themselves is another great way to make sure everything goes smoothly. Don't forget about cleaning your space afterward – this includes wiping surfaces and vacuuming any messes that were made during the festivities. This is an important step to ensure your space is safe and clean for the next party.
With a little preparation and some creative ideas, you can host a successful and fun birthday party for your kids. Just remember to make it all about them – provide activities they will enjoy, let them express their creativity, and give them plenty of opportunities to make memories that will last forever. This is their special day and you want to make sure they feel that extra bit of love from all the planning and hard work you've put into it. These are moments that will be treasured, so don't forget to take plenty of photos.
For more on this topic, check out the full Party Planning collection
---