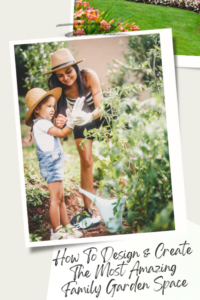 It's fair to say that having access to your own outside space, directly attached to your family home, can be an absolute blessing for so many different scenarios. A family garden can offer the ideal environment for your kids to play and burn off some steam. As well as offering a shady break from the blistering summer heat!
Making sure your property's outdoor space is suitable for little ones can often seem fairly difficult, as there are a number of different risks and dangers that they may encounter during their time in the garden. Thankfully, there are many simple steps that you can follow to totally transform your garden into the most family friendly location around. And it couldn't be easier to get started today!
So, what are you waiting for? If you are interested in finding out more, then just read on to uncover some of the best top tips and tricks that you can make the most of to see real results in your backyard now.
---
For more on this topic, check out the full Family Home and collection
---
Always Prioritize Safety
First and foremost, your main priority when creating a family friendly garden has to be safety. The wellbeing and security of your children needs to be paramount at all times. So this is something that you should be focusing on.
Begin with the very basics. Ensure that your garden's perimeter is lined with some kind of fencing, shrubbery or even a brick wall that will keep your little ones in and everyone else out. Taking the time to create the most secure garden will offer you peace of mind, allowing you to let your children play outdoors unaccompanied without any fear. This is ideal during the summer break when you have little ones running rings around your feet and need a safe distraction.
It's also a good idea to try and reduce or eradicate animal and insect pests. Wildlife like wasps, skunks or rats can pose a real risk to your family, and you need to make sure they don't make your garden their home.
And whether you already have an apiary, or are just starting out in beekeeping, keep it safe. In order for them to thrive and expand their colony, bees need enough space, so it's imperative to keep them away from kids, especially during bee season.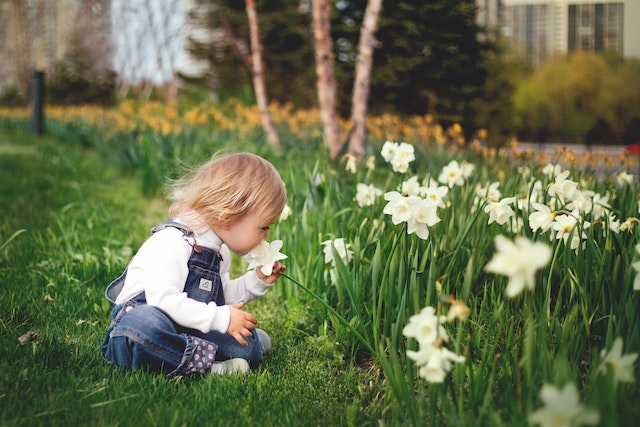 Don't Forget About Fun
Although a large open grass lawn might be fun for the first hour or two, your little ones will soon get bored if you do not provide them with the equipment they need to have some real fun.
Start off by investing in some items that you might find at your local park, such as a set of swings, a slide or some monkey bars. Such items can be a surprisingly inexpensive purchase. Yet they will easily keep your kids occupied for a considerable amount of time. If there isn't much in the form of shade in your garden, it's a good idea to source a gazebo or other sun blocking tent that they can play under during the hottest hours.
A small table and chair set will allow you to eat outside as a family too, so consider adding this feature if you would like to experience some al fresco dining. It may be beneficial to contact a team like masterscapes.com to help landscape your lawn before you attempt to steady any dining sets – your grass may not be level enough to accommodate such a feature.
With these tips you can transform your family garden into a space that everyone can enjoy!
For more on this topic, check out the full Family Home and collection
---