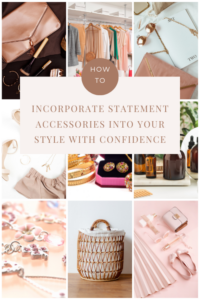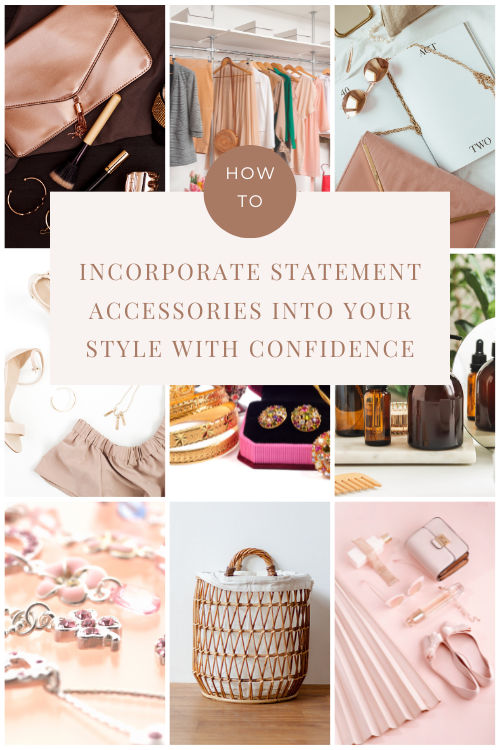 When people talk about including statement pieces in their outfits, they are referring to an item that draws attention and sends a specific message. This message is usually intended to convey just how confident the wearer is in their own skin and their ability to dress with flair. People who are timid and would rather not receive any kind of attention, especially in public, are unlikely to enjoy wearing statement accessories as they tend to act as a kind of conversation starter. If you want to start adding statement accessories to your look, here's where you'll find the advice.
---
For more on this topic, check out the full All About Moms or Self Care collections
---
Work Your Way Up to Bolder Accessories Gradually
Suddenly switching every accessory for a bright and bold equivalent might not be the best way to enjoy a new style. If you throw yourself in too deep, you may put yourself off and fall back into your old ways. For the purposes of improving your self-confidence and expressing yourself, taking it slowly is your best bet. It is also more affordable to wait until you organically discover statement accessories you like rather than rushing out to buy a whole new collection.
Find Basics to Enhance Each Statement Piece
As you collect bolder accessories and become more daring in your fashion, it is sensible to keep an eye out for wardrobe basics that can easily be styled with your new pieces. If your goal is to gradually elevate your style to something more suited to your true, confident self, then accessories is a great place to start. Afterward, however, it is worth continuing this aim by looking for clothing items that can be paired with your new, exciting accessories. Not every piece needs to be a statement in itself, but you can use the rest of your outfit to highlight the accessory as the statement that it is.
Mix Bold and Subtle Styles Together
In some instances, you can use a comparatively simple accessory and transform it into a statement piece by contrasting it well with the rest of your outfit. For example, a plain red bag can stand out and become a statement when paired with a subdued black outfit. When the foundation of your look is subtle, you create space for more varieties of accessories to add unexpected flair.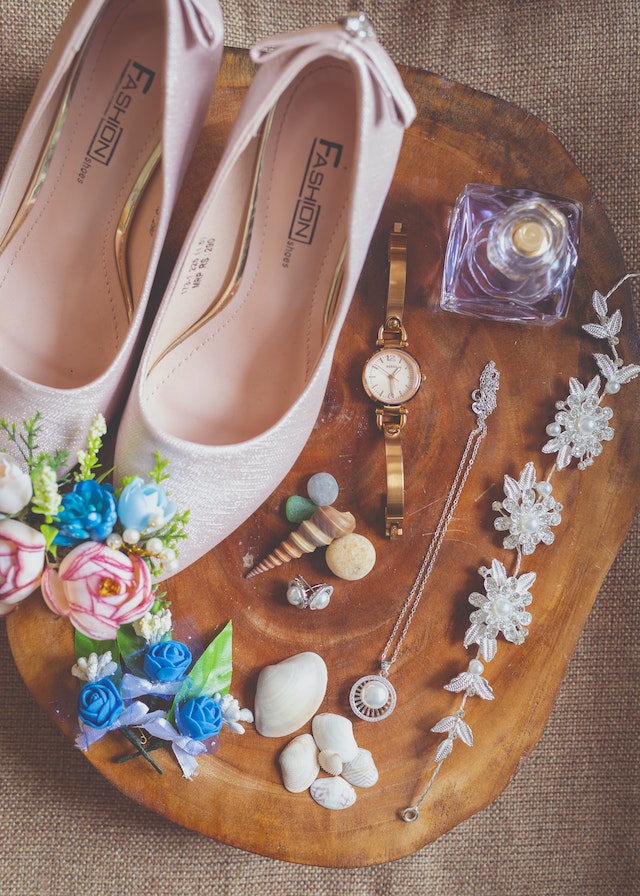 Choose High-End Accessories for Striking Elegance
Statement accessories can come in all shapes and sizes. One particular method of putting together an extremely elegant look is to opt for high-end accessories. Designers such as judithleiber.com create exceptionally original accessories with extra luxury. This kind of accessory can often afford to be less visually bold since their quality and status are what make them a statement rather than their appearance. Of course, high-end accessories can also be vibrant and eye-catching.
Opt for a Maximalist Look
This option will either be perfect for you or completely off-putting. Maximalist fashion styles are not all the same root theme, but they all share a love and appreciation for visual abundance. For a fan of maximalist fashion, more is more. When this is your priority, getting dressed, the entire outfit becomes a statement. Accessories play an important part in maximalism since they give depth and detail.
Use a Statement Piece as Inspiration for an Entire Look
An enjoyable way to put together a complete outfit is to start with one of your statement accessories and use it as your inspiration and starting point. An eye-catching bag or pair of impressive earrings will have visual properties that you can pick out and match up with items in your wardrobe. For example, you could examine the details of a uniquely designed belt and choose several features you want to match with, such as the texture, hue, or theme. This is a stage of using statement accessories that proves you have become more confident in your style since you are creating a look around something already bold and attention-grabbing.
Initially, you may believe that the wearer of statement accessories must possess an innate confidence within themselves. However, many people use these statement pieces to help them build up their confidence. What you wear is a form of self-expression, whether you intend it to be or not, since people will make automatic judgments based on your outward appearance and their own prior experiences. Adopting statement accessories is a fun way to push yourself to be bolder and braver, not only with your style but also with your interactions with others.
For more on this topic, check out the full All About Moms or Self Care collections
---