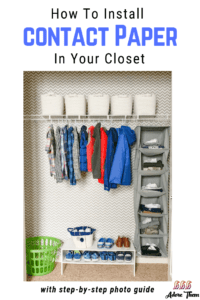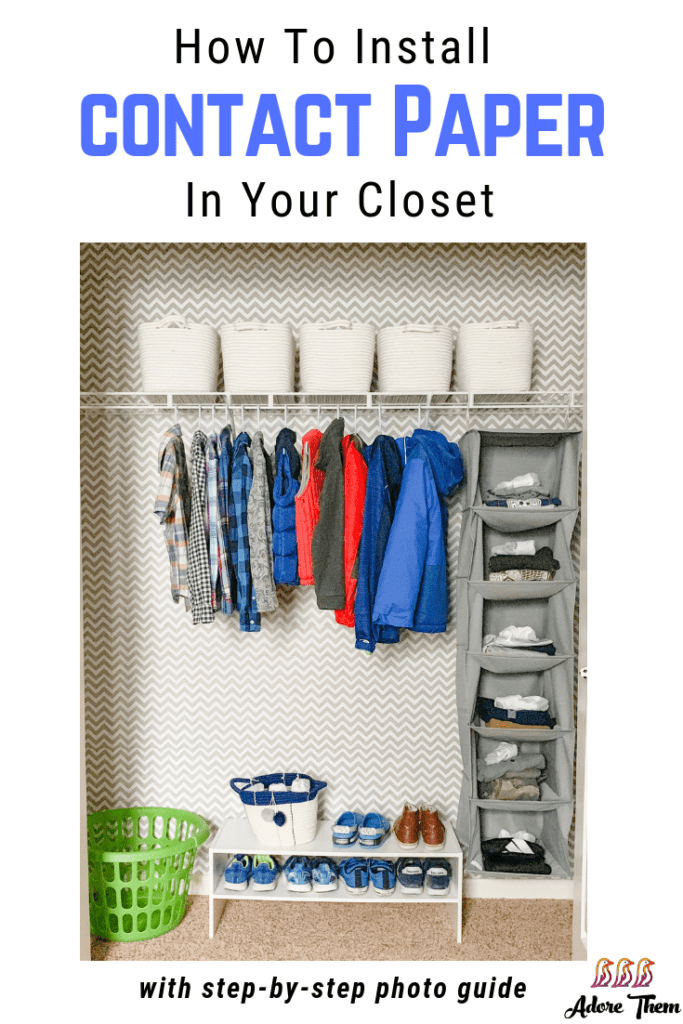 The beginning of a new year offers a fresh start. So it's only natural to want to get organized for the year ahead! When I looked around our home for areas in need of organization, my youngest son's closet was high on the list. It was a disorderly mess with bins of collected school work and keepsakes that were overflowing and didn't belong. After they were sorted through and removed, this left his closet full of possibilities. Keep reading to learn how to easily revamp your closet, and how to install contact paper, all on a small budget!
---
This post contains affiliate links
This article is written by Pamela Rineer
For more on this topic, check out the full Get Organized collection
---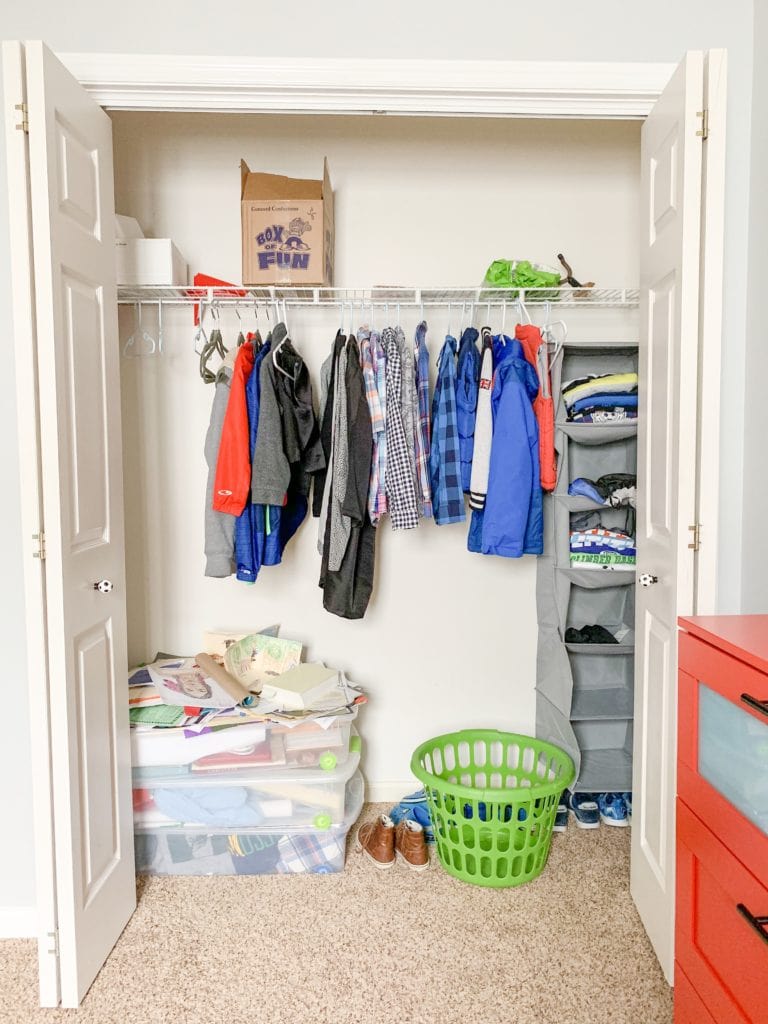 The Start of a Closet Makeover
Next, I cleaned out the closet completely to start with a blank slate.  Once clear, it needed a pop of color or design. I wanted this makeover to take one day, and get done on a budget. Knowing this I had two options – paint or wallpaper.
I headed to the closest Target to find a peel and stick wallpaper in a fun design. I found most wallpaper options were on the pricey side. My friend mentioned that I should just use contact paper and a light-bulb went off! So I picked up three rolls of contact paper in the kitchen department that were on sale for around $17 total, half the cost of one roll of wallpaper at the same store!
DIY Tip – It pays to shop around and think outside the box! I've even seen some great contact paper at the Dollar Tree!
Once home, I got straight to work.
Tools Needed to Revamp Your Closet
Revamp Your Closet Carefully
First measure the closet to get the dimensions.
When I purchased paper I bought three rolls. I still have about half a roll left, but it's best to have more than not enough.
Work the wall bottom to top.
I think it may have also worked fine to do it from top to bottom. So start at either end, but just not in the middle! And knowing that this was a closet, my goal was simply better than before – not perfect.
Do not assume your walls or trim are straight.
Use a laser level to get a straight line. Then line the wall with your pencil – the width of your paper from trim up.
Begin Applying the Contact Paper
Begin by peeling a few inches of the contact paper off the backing sheet, and attach it to the corner of the wall level to your pencil line. Be sure to leave an inch or two overhang on the side and bottom edges. This will give you a perfect line, and offer a clean cut. Only unroll the contact paper off the backing a few inches at a time, peeling off and reattaching as needed for wrinkles and bubbles. Work your way horizontally across the wall.
When you get to the other side, use your utility knife to cut off the excess paper leaving a straight, clean edge. Use a squeegee, cloth, or smoothing tool to remove wrinkles. Puncture any bubbles with a pin and smooth.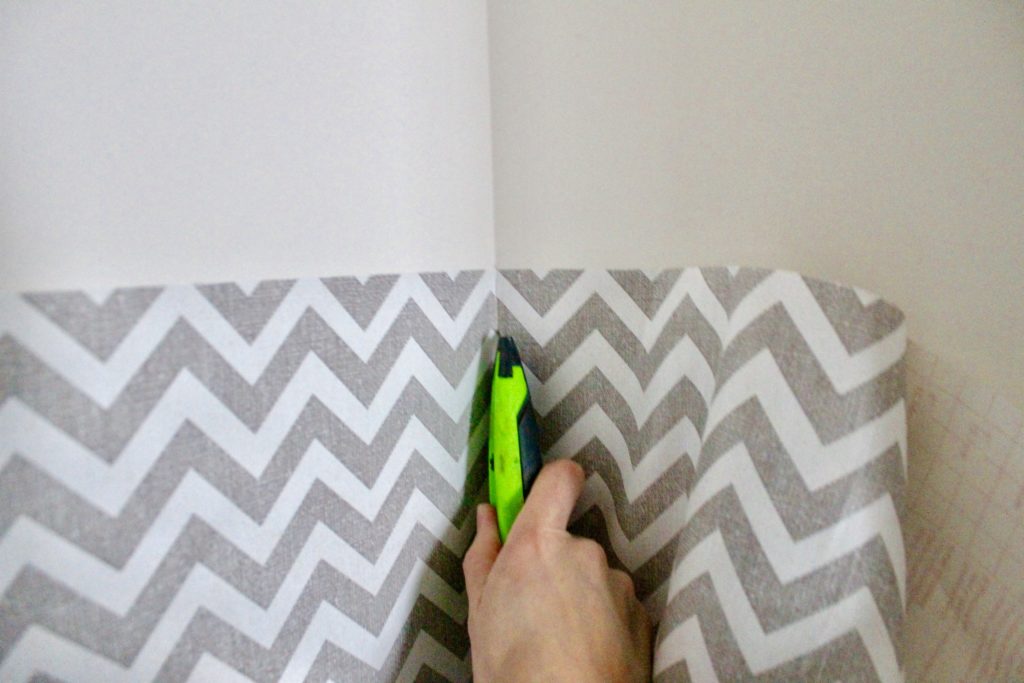 Step 1
Take your roll and again peel off an inch or two of the backing, moving up, begin lining your second area of the wall. Contact paper may not have an exact repeat. Meaning the pattern doesn't repeat itself perfectly. Which is why I probably wouldn't use this on a wall in my living room. But, for closets, it works great. The repeat on the contact paper I was using didn't line up seamlessly. However, it is now hardly noticeable.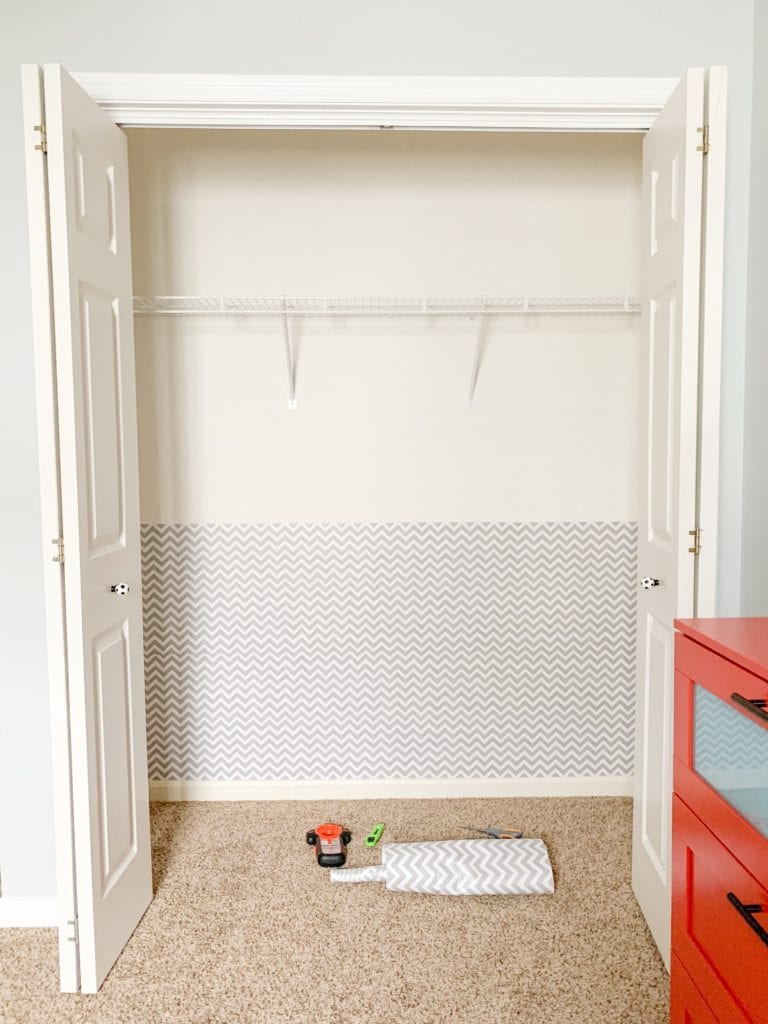 Step 2
Continue to repeat the process as you move your way up the wall. Because the closet I was working in already had a wire shelf and rod, I didn't want to remove it. Working a few inches at a time and unrolling the paper as I went across the wall I stretched the paper over the shelf bracket. Once sealed, I used a utility knife to cut around the bracket and smoothed out the edges.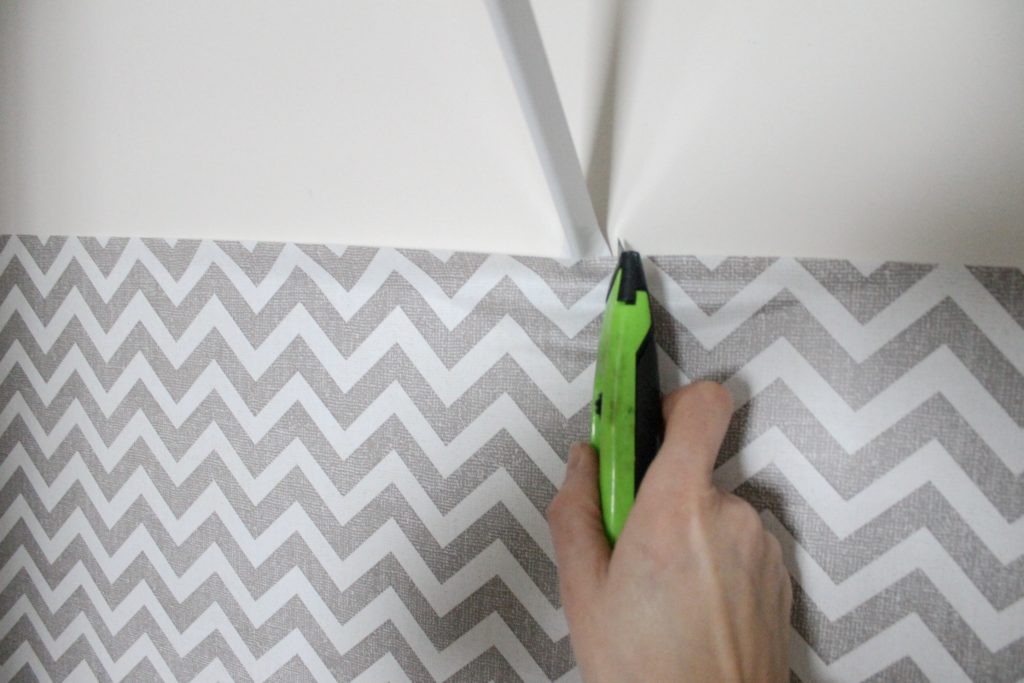 Step 3
To apply the paper behind the brackets and under the shelf, I cut the paper into three small manageable sections. I used the utility knife to cut around screws and shelf brackets, as well as cutting the excess paper below the shelf.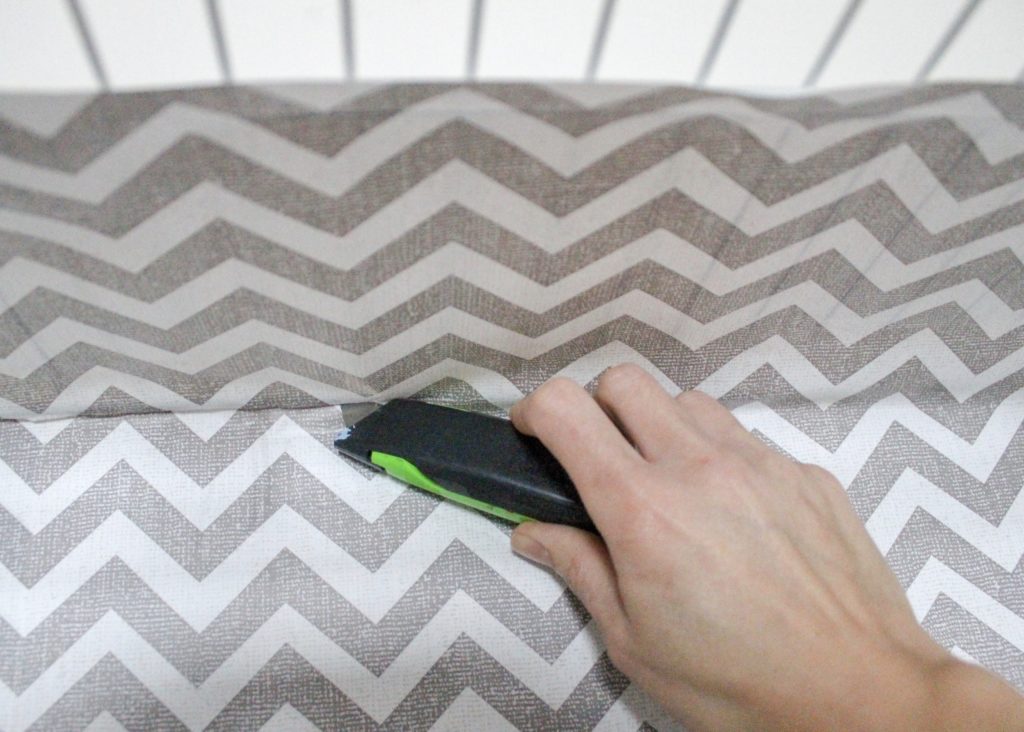 On top of the shelf I used the shelf as my guide to unroll the paper in a straight line, again using  the utility knife to cut around brackets.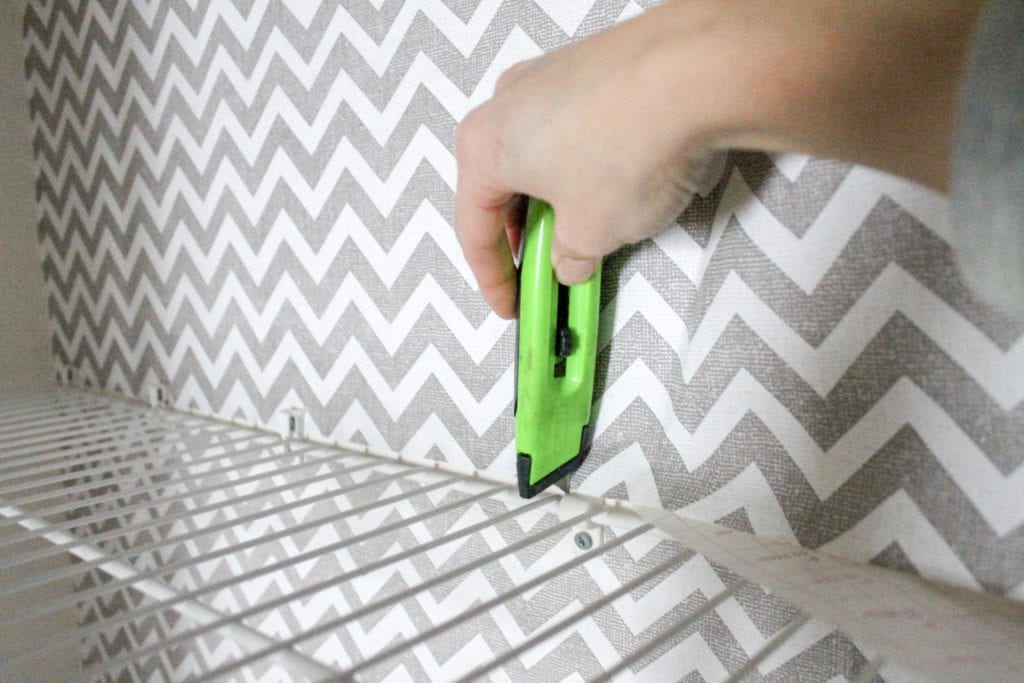 Step 4
Repeat the hanging process as you move up the wall and on each side, removing and reattaching as needed. Making sure to smooth wrinkles and bubbles as best you can.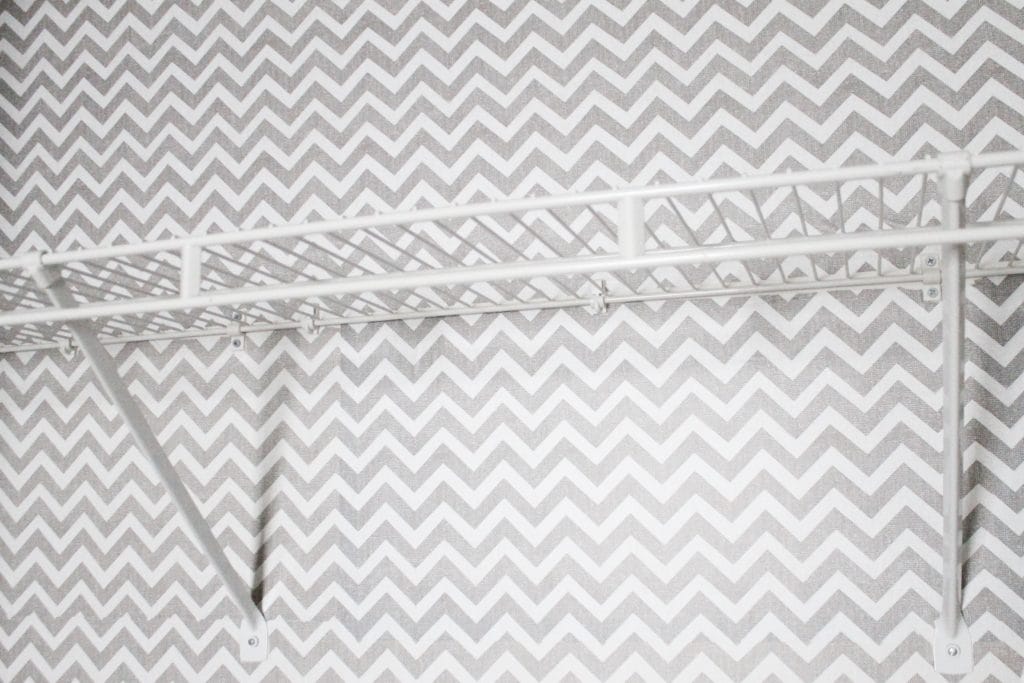 Step 5
When complete, it was time to organize. The first thing I did was purge! Everything that was too small, unused, or belonged in a different home was removed. Clothes that were too large were stored in empty drawers under the bed for later use.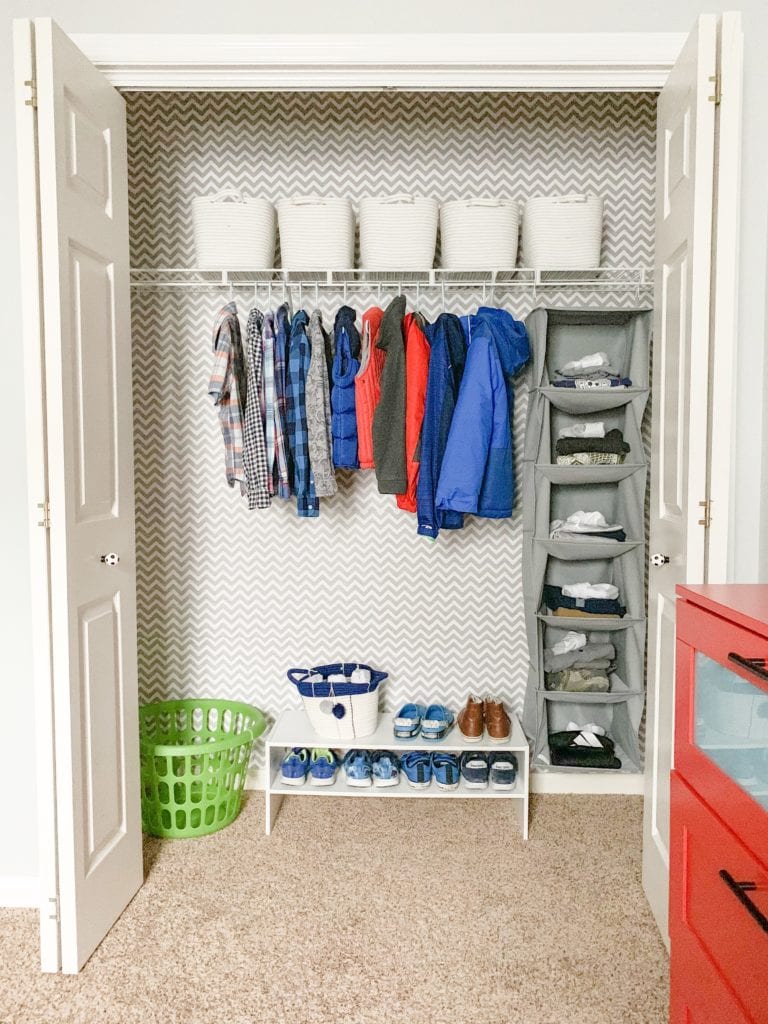 Reorganizing Your Closet
Before, the hanging organizer was underutilized, now it's perfect for getting a weeks worth of clothes ready for my early riser.
I purchased the same inexpensive shoe rack and soft baskets that we use and love from this closet makeover here.
The basket on the shoe organizer holds socks.
One unseen addition are these Olivia and Aiden air purifying bags. I added them to the entry closet a couple weeks ago and noticed a vast improvement in the smell.
The whole makeover took only 2 hours to complete. Now everything has room to breath and looks great. I hope this inspires you to use contact paper as an easy alternative to add a fun, inexpensive pattern when organizing closets in your home!
Ready to tackle another DIY project?! Check out DIYIdeaCenter.com
For more on this topic, check out the full Get Organized collection
---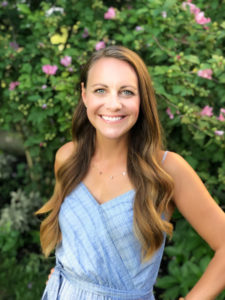 Featured Contributor: Pamela Rineer
Pamela Rineer lives in Lititz, PA with her husband, two boys, and very large goldendoodle. With a love of real estate, design, and money management she began renovating their homes on a budget. Now, settling into their fifth house, she shares simple DIY's for all things home.