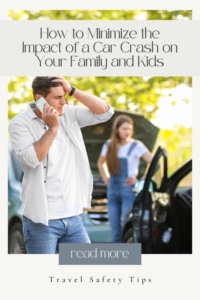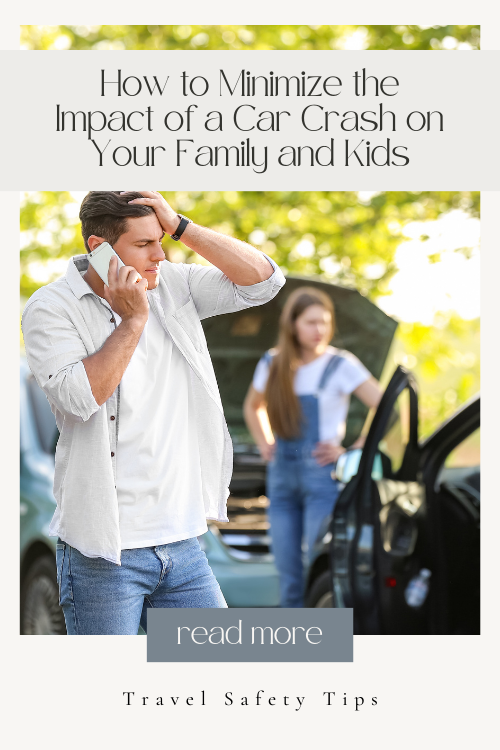 No one ever expects to be in a car accident. Unfortunately, it's something that can happen to any of us at any time. If you have a family or kids, the impact of a crash on them can be especially devastating. The injuries, financial losses, and fear of driving in the future are all potential consequences for families after an accident. In this blog post, we'll discuss different ways you can minimize those impacts and support your children if they're involved in — or witness — an auto crash.
---
For more on this topic, check out the full Travel Tips collection
---
Hire a good lawyer
In the wake of a car accident, it's important to have an experienced lawyer on your side who knows the ins and outs of the law. Doing so can help you make sure that you're compensated for any injuries or damages that were caused by the crash. If you're wondering "What is a fair settlement for a car accident?", the answer depends on the specifics of your case. But having a lawyer who understands the law can help ensure that you get the compensation you deserve. They can also represent your child's interests if they are involved in a crash.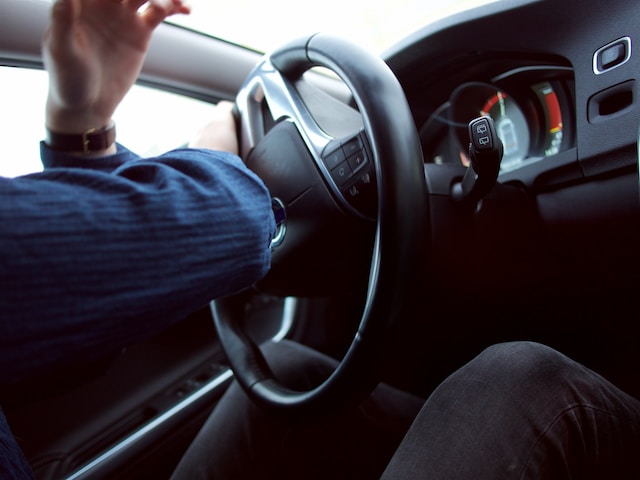 Be prepared for emotional trauma
Unfortunately, even when all the safety protocols are followed, children can still be traumatized by being involved in or witnessing an auto accident. It's important to talk to them about their feelings and help them regain a sense of security. Encourage them to talk or write about what happened. Provide comfort in the form of physical contact like hugs. It's also important to watch for symptoms that could indicate post-traumatic stress, such as nightmares or avoiding activities they used to enjoy.
Check your car for safety features and make sure they are in working order
When it comes to hitting the road, safety should always be a top priority. And that means ensuring that your car's safety features are in tip-top shape. From airbags and anti-lock brakes, to traction control and stability control. There are a number of features designed to keep you safe during your travels. So take a few moments to check each of these systems in your vehicle. Make sure that they are functioning as they should be. After all, a little bit of preventative maintenance can go a long way toward ensuring your family's safety.
Make sure everyone in the car wears a seatbelt
As drivers, we have a responsibility to ensure everyone in our vehicle is safe. A simple yet effective way to do this is by reminding all passengers to wear their seatbelts. Seatbelts are designed to protect us in the event of an accident. When used properly, they can prevent serious injuries or even death. It only takes a few seconds to buckle up. But those few seconds can make a world of difference. Your kids should be especially encouraged to wear their seatbelts given the higher risk of injury they face in a crash. They should also be taught to never ride in a car without a seatbelt.
Make sure your child is in the appropriate car seat for their age and size
As a parent, your child's safety is always a top priority. You ensure they wear a helmet while riding their bike. And be sure to hold your hand while crossing the street. But what about the car? It's crucial to make sure your child is riding in the right car seat for their age and size. While it may seem like a hassle to switch seats as they grow, it can make a significant difference in preventing serious injuries in the event of a car accident. By following the guidelines set by the National Highway Traffic Safety Administration, you can give peace of mind to yourself and ensure your child's safety on the road.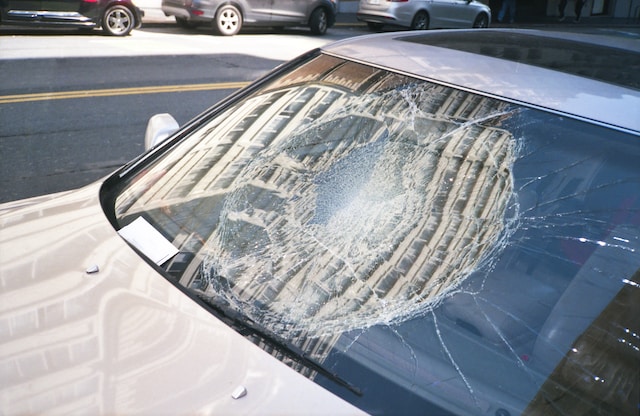 Drive with caution, especially when driving near school zones or parks
As a responsible driver, it is imperative to drive with caution at all times. Especially when driving near school zones or parks. These are areas where children are likely to be playing or crossing the street. So it is crucial to be extra vigilant. Make sure to obey all traffic signals, slow down, and keep an eye out for any unexpected movements. Remember that it only takes a split second for a tragedy to occur. So take the time to ensure the safety of those around you. By driving with caution, you can help make our roads a safer place for everyone.
Educate your children on basic car safety tips
Ensuring your child's safety is always a top priority, and one of the most important areas to focus on is their safety in vehicles. Educating your children on basic car safety tips, such as how to use airbags safely, can go a long way in keeping them protected in the event of an accident. Many children may not understand why airbags are important, or even how they work. By explaining the purpose of airbags and demonstrating how they inflate and deflate, you can help your child understand the importance of wearing their seatbelt and sitting properly in the vehicle. By taking the time to educate your child on car safety, you can provide them with the tools they need to stay safe and secure while on the road.
In addition to making sure you have an experienced lawyer on your side, it's important to take preventive measures to protect your children from being injured in a car accident. Make sure that they understand basic safety protocols like buckling their seat belts, not distracting the driver, and staying seated until they reach their destination. You can also invest in a car seat that meets safety standards for your child's age and weight.
Minimize the Impact of a Car Crash Conclusion
Ultimately, taking the necessary steps to ensure car safety is of utmost importance. Being aware and informed of the potential hazards that can arise while driving is important. Especially like being cautious when driving near school zones or parks. This can make all the difference in avoiding a catastrophe! Furthermore, encouraging your children to learn basic car safety tips will not only keep them safe but also equip them with the right knowledge to know how to take care of themselves while on the road. At the end of the day, if you're facing a car accident, having an experienced car accident lawyer on your side can help ensure that you get the compensation you deserve. With these tips in mind, you can rest assured knowing that your family is safe and secure while on the road.
For more on this topic, check out the full Travel Tips collection
---