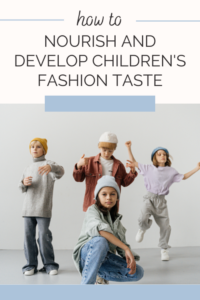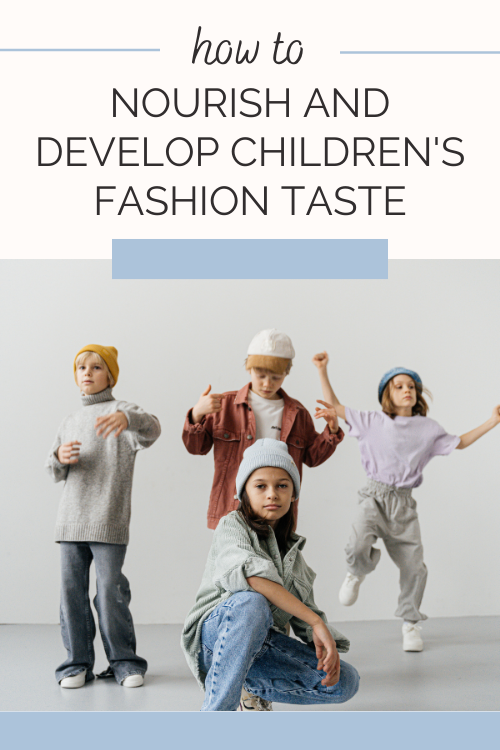 Fostering a sense of style and fashion in children is not an exclusive domain of the fairer sex. Boys, too, stand to gain immensely from developing a robust fashion sense early in their lives. This not only aids them in expressing their individuality but also boosts their confidence, equipping them with the social skills necessary for their journey into adulthood. As they grow, understanding fashion for men and creating their unique style statement can be a powerful tool for self-expression and building an impressive personality. Below are some tips on how to nourish and develop children's fashion tastes.
---
For more on this topic, check out the full Back To School collection
---
Encourage Exploration and Self-Expression
Encouraging exploration and self-expression in fashion is pivotal in shaping a child's fashion sense. It involves allowing children the liberty to experiment with different styles, colors, and clothing items, fostering a sense of curiosity and creativity. This could include mixing and matching different outfits, choosing accessories, or creating DIY items.
Such exploratory activities nurture their understanding of colors, shapes, and aesthetics. Your young ones can express themselves by choosing mini backpacks of different colors or mixing and matching their outfits to create their unique style statement. This will help them build self-confidence, even if they feel their choices may differ from the norm.
Teach Them the Basics of Color Coordination
Grasping the basics of color coordination is a fundamental aspect of developing a strong fashion sense. For boys and young men, understanding which colors complement each other can significantly enhance their style quotient. A simple rule of thumb, such as pairing a neutral color with a bold one, can be a great starting point.
Additionally, understanding the concept of warm and cool hues can aid in creating balanced and visually appealing outfits. It's also beneficial to explore how different shades of the same color can harmonize. Incorporating these principles into their wardrobe choices allows boys to experiment with various combinations while ensuring a stylish outcome.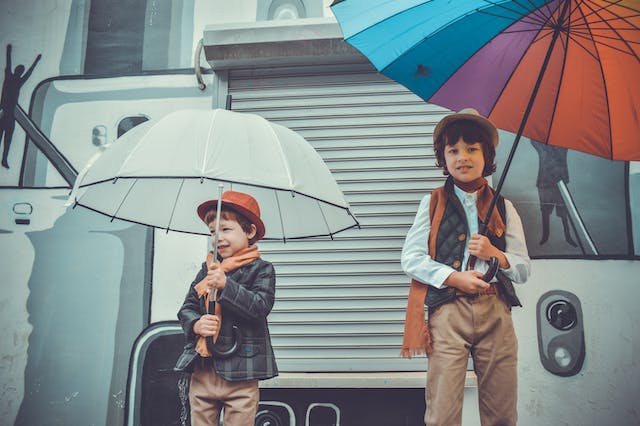 Make Shopping a Fun Experience
To foster a child's interest in fashion, especially among boys, it's essential to turn shopping into an enjoyable experience. Instead of considering it a chore, make it an exciting outing where they can explore styles, try outfits, and showcase their decision-making skills. Add fun elements, such as creating outfits based on themes or matching their favorite superheroes or characters.
This way, children associate positive feelings with shopping and fashion, fostering an active interest in their appearance. It's also an opportunity to teach them about practical considerations like budgeting, prioritizing quality over quantity, and selecting versatile pieces for mixing and matching. Transforming shopping into an engaging and educational activity can greatly enhance a child's fashion sense and appreciation for clothing.
Expose Them to Different Styles
Exposing boys to a diverse range of styles is key to expanding their fashion horizons and helping them find their unique style. This could involve introducing them to various fashion eras, cultural styles, and contemporary trends. Encourage them to explore different stylistic elements, like retro fashion, bohemian chic, streetwear, or classic formal wear.
Even within these styles, they can experiment with textures, patterns, and layering. Paying attention to public figures or icons in sports or music can inspire. This exposure empowers them to make informed choices about their style and expression through attire.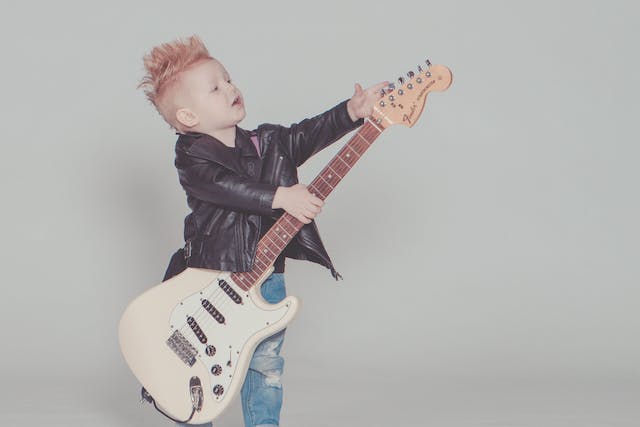 Encourage Them to Dress According to the Occasion
Knowing how to dress for different occasions is crucial for developing a well-rounded fashion sense. It demonstrates respect for the event and enhances the ability to make a lasting impression. Boys should learn the distinctions between casual, semi-formal, and formal attire, as well as the significance of appropriate dress for different events.
For instance, wearing a suit for an interview or formal gathering or opting for a casual, comfortable outfit for a day at the park or a movie outing. This knowledge will also help them select their attire wisely, ensuring they are always dressed appropriately and stylishly. Therefore, teaching them the art of dressing according to the occasion is a vital step in nurturing their fashion sense.
Emphasize the Importance of Comfort and Individuality
Above all, it's essential to emphasize the significance of comfort and individuality in fashion. Children should be encouraged to prioritize comfortable clothing items and allow them to move freely. It's also vital to teach them that their fashion choices should reflect their unique personalities rather than conforming to societal expectations or trends.
This will prevent them from feeling pressured to conform and empower them to embrace their individuality confidently. Fashion is not just about looks but also about how one feels in their clothing. Prioritizing comfort and individuality helps children develop a healthy attitude towards fashion, avoiding harmful comparisons or judgments.
Ultimately, the key is to foster a healthy and confident attitude towards fashion, enabling children to express themselves creatively. Parents and caregivers are vital in guiding children to develop a unique fashion sense that reflects their personalities. With patience, encouragement, and the right approach, children can learn to express themselves through clothing choices and cultivate strong fashion tastes that will benefit them for life.
For more on this topic, check out the full Back To School collection
---