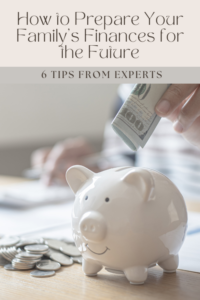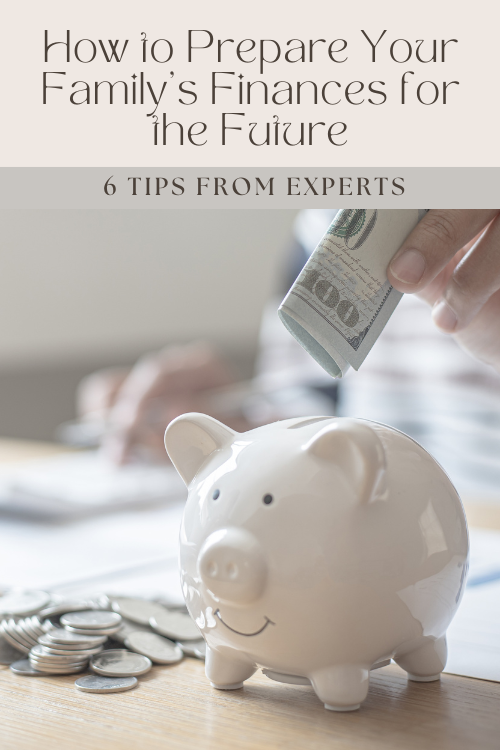 Planning for the future is a crucial part of life. When it comes to your family's finances, it is essential to start planning early to ensure that your family is financially secure in the years to come. Currently, over 21% of Americans do not save from their income, and 40% of people don't have any savings or plans for saving for retirement. As a parent, getting your finances under control is vital to your lifestyle and family.
Preparing your family's finances for the future can be intimidating. But with the right tools and strategies, it is possible to create a secure financial future for your family. From budgeting to investing, there are several steps you can take to ensure that your family's finances are for the future.
---
For more on this topic, check out the full Saving Money collection
---
Take Out Insurances
Taking out the right insurance policies is essential when planning for the future. This can include life insurance, disability insurance, and health insurance as a minimum.
Life insurance can help your family if you pass away prematurely, as it can provide a source of income to pay off any debts or cover ongoing expenses. It can also help your family purchase a home or save for your children's university education.
Disability insurance can provide your family with a source of income if you cannot work due to a physical disability.
Health insurance can help your family cover the costs of medical care, such as doctor's visits, medical bills, and medications.
By taking out the right insurance policies for your family, you can ensure they do not have to worry about paying for expenses not covered by their regular income.
Have Savings and Emergency Funds
It is essential to have savings and emergency funds in place before you have a child. Once you have a child, it becomes even more critical to have these funds in case of an emergency. Having funds saved can help you avoid falling into debt in the case of an emergency, such as a job loss, medical issue, or natural disaster. Most experts recommend you have a minimum of 3 months' income saved for times when you are out of work, such as if you have suffered harm due to someone else's carelessness, lost your job, or your child has a medical emergency, meaning you have to take time off from work.
Emergency funds allow you to save money in different amounts for different issues. For example, you can have one for car repairs, replacing appliances, home repairs or anything.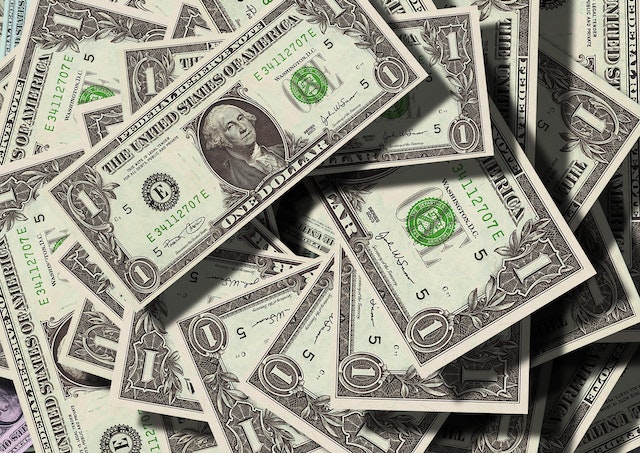 Create A Realistic and Sustainable Budget
Once your family has grown, creating a sustainable and realistic budget is essential. Sit down and take stock of every single cent coming into your budget and when. Then look at all of your outgoings. Start with the most essential bills, such as rent or mortgage, utilities, insurance etc., and then move on to your other bills.
Set up your finances to allow you to make realistic changes and assist you in keeping to your budget.
Ensure Your Will And Other Legal Matters Are Sorted
When it comes to securing the financial future of your family, it's vital that you take care regarding estate planning. You should create a comprehensive will that outlines exactly what you want and how things are going to be distributed. Some areas can get quite tedious so it's good to get a professional involved. If possible, find an experienced estate lawyer as they will help you draft something up that complies with state laws and minimizes disputes. These kinds of legal documents provide you with peace of mind and ensure that everybody's well-being is protected.
Teach Your Children About Money
Teaching your child about money can help them have a positive future relationship with money. It can also help you to ensure you stick to your budget while they are growing up and help your children understand the limits of your finances and what you can and cannot afford, as well as instill good habits in them for the future too.
Conclusion
It is essential to create a realistic and sustainable budget for your family. Additionally, it is necessary to teach your children about money. Doing all these things can help you prepare your family's finances for the future. By planning for the future, you can ensure that your family is financially secure no matter what comes their way.
For more on this topic, check out the full Saving Money collection
---