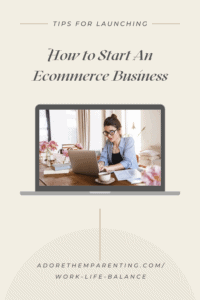 So, you have decided that you want to start an ecommerce business. First of all, let me say congratulations! This is an exciting time, and there is a lot to do in order to set yourself up for success! The question now that is always asked after a decision has been made to get started, is what should actually be done? Below we have a few tips and suggestions for where to start when building an ecommerce business.
---
For more on this topic, check out the full Work Life Balance collection
---
Now that you have decided that it's your time to join the world of e-commerce, you will need to set up an e-commerce site. But, if you do not know where to start, this article will help you figure out the first few steps today. While I am not offering tips on how to help your business prosper, or even survive, I will help you understand where to start – and then you can take it from there. And once you run your business for a while, you will learn the lessons, and can adjust strategies as needed.
Here are some ecommerce steps to take before you open your store, updated for this year. You may even want to check out WEBX360 before you begin for inspiration.
Steps for Starting an Ecommerce Business
Decide on a Brand Name
Figure out your Unique Sale Offer
Design a Website
Spend time doing Product Research
Add a Shopping Cart and Checkout Procedure to your site
Finalize Shipping and Delivery logistics
Create a Marketing Plan
If you have all of the above, you have an ecommerce business in the making. Depending on the choices you make, you can start generating a small income right away. From that point on, you can continue to tailor different aspects of your trading business to optimize profits.
Warning note: It is not easy to earn. So, while you may be earning an initial income, your spending is likely to be greater. Make sure you have the financial discipline to cut down on your losses when needed. Make sure you are not overly ambitious in your spending on pay-per-click advertising. It will come together, but it will take time and effort.
Bear in mind that good accounting right from the get-go is very important, so you may want to look at an ecommerce cpa. An expert ecommerce accounting team can help you to avoid cash crunches, unwanted excess inventory, unexpected return ratios, and more.
Deciding on a Brand Name
In most cases, the brand name and domain name are the same. So make sure you use a brand name that customers can identify with your product category and your location. And before you make your decision, find out if you can secure the same domain name and social media accounts.
Why should people buy from you?
There must be some reason people will buy from you. There are tons of ecommerce sites already. So what sets you apart from the rest?
It comes down to creating a marketing plan. Do not spend too much time on it for now. The winning formula cannot be devised your first time. Choose an approach that appeals to you, and design it as you go. Focus on creating a solid foundation and building up from there.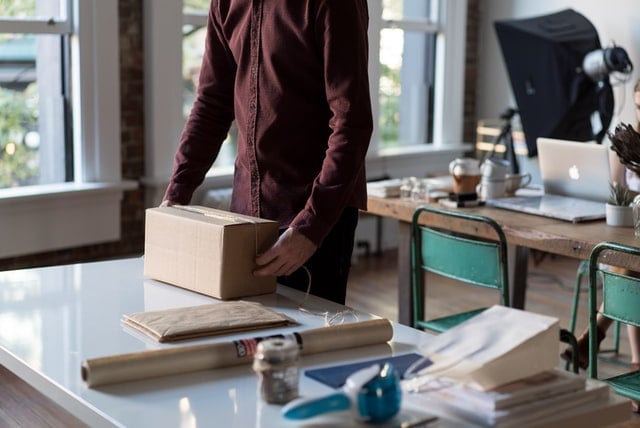 Set up your website
If you are proficient in online technologies, you will likely already know how to run an ecommerce website. If not, this step may seem extremely scary. But you have several options. You can hire someone to set up the site, then train you on how to run and manage it. Or you can consider a hosted ecommerce solution such as Shopify, or there are dozens more to check out. Each one offers something different, so take your time exploring your options.
Choose your product or products
Although you can sell just about anything online, from supplement capsules (of course, you'd need a capsule manufacturer) to clothes, depending on the deadline of the day to start your business, here are some quick options that can work:
Choose something available locally for you that can be marketed elsewhere.
Ideally, it should not be available everywhere else.
It will also need to be something that you can manage on a daily basis.
THINK ABOUT PRODUCT PACKAGING
The primary purpose of packaging is to protect the product from any damage during transport, handling, and storage. With high-quality packaging, the product won't be exposed to humidity, light, heat, and other external factors.
A product's packaging also communicates many different things — from what the product can do for your customers, to your company's values. One could even argue that packaging is as important as the product itself because it's a crucial marketing and communication tool for your business.
That said, you'd be wise to incorporate branding in the boxes you'll be placing your products in. The way to do this is by customizing product packaging to suit your business needs and budget.
Setting up payments
If you go with an e-commerce solution, there is a good chance that it comes along with payment options. Otherwise you will have to sign up for a basic payment mechanism such as PayPal.
Get ready for logistics
Because we are in a hurry, we cannot set up a complex fulfillment plan. So your options are:
If you have chosen to sell digital products, it is likely that your solution provides you with a mechanism for delivering them automatically.
Since the initial volumes may be low, you may want to consider shipping the goods yourself.
Calculate your advertising budget
If you read a number of articles on an e-commerce site, you will learn about many marketing methods. For example, affiliate marketing, referral marketing, website promotion, and link building are a few suggestions among many others.
Another advertising strategy you can do is incorporating a business greeting card. Business greeting cards are a great way to keep your business presence out there, without the tedium of yet another promotion or advertising campaign.
But for now, you can hit the ground running with a marketing campaign that you feel comfortable with and knowledgeable on how to execute. You can always do more later.
An e-commerce business is just the beginning
Once you have done all of the above, you need to start getting some traffic to your site. Depending on the decisions you make, you can start converting some visitors into actual customers. And with that begins the eternal journey of increasing your conversion rate. The process described above is far from exhaustive, but it will get you started. From that point on, you need to continue learning and adjusting in order to keep growing.
For more on this topic, check out the full Work Life Balance collection
---