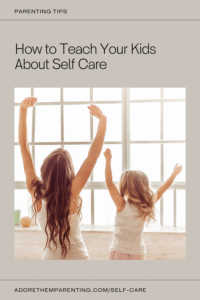 We often think about self-care as a practice that busy adults and independent people undertake when they have the resources to care for themselves. However, some skills are best taught when young. This way, these valuable lessons can grow with them into the future.
Teenagers and young adults are under an incredible amount of stress these days. Therefore, parents need to teach them how to care for themselves. Kids can grasp whatever they see their parents do even without them having to talk about it. Make sure you demonstrate good practices in your personal life to set a good example for your children.
From taking ten minutes to meditate, to investing in simple procedures like rhinoplasty, there are many ways to care for yourself. And you should help your children understand this. If you feel clueless about how to encourage these practices, this guide will offer the perfect advice on how to do it:
---
For more on this topic, check out the full Self Care collection
---
Start with the

 

Basics
At least, one thing that is almost constant in most homes from when a child starts walking is being enlightened on the everyday hygiene basics. Some of these include: bathing, brushing your teeth, drinking enough water, and even getting enough sleep. These basics may look very casual and straightforward, until you get to the stage in life where you meet someone whose hygiene standards are low. Then you will understand how crucial this stage is.
Changing some of these habits later into adulthood is quite hard. A smart way of doing this would be to include some of these steps in their morning routines. It can be hard at first. But it will no longer be a struggle once they get used to it.
Encourage Them to Live an Active Lifestyle
Kids have a lot of energy. It can be easy to take for granted that they are getting the right kind of physical activity.  Staying fit is not only an adult thing to do. Kids can get into the habit early in life. This is why most schools include a gym period for physical activity.
Physical activity can be done in many ways like dancing, swimming, walking, playing basketball; the list is endless. If your kid already has a sport they love doing, encourage them to keep doing it through organized team sports. These will help keep them active and teach them important values like working with others.
[Read: What You Need To Know Before Sports Registration]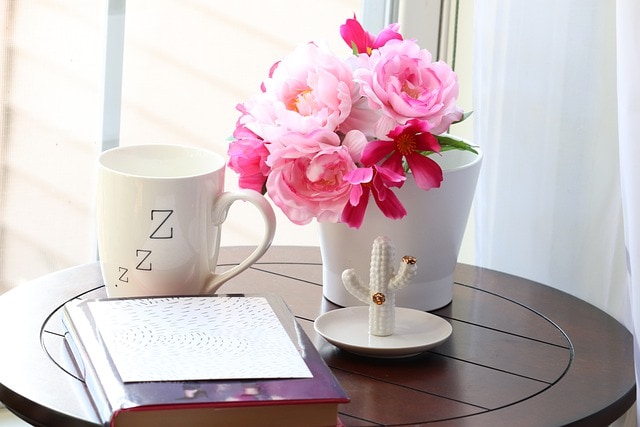 Encourage Them to be Themselves
Nowadays, it's easy for your kids to get lost in social media and technology and forget just to be kids. In the past, kids had many outdoor games, which made them socially active and helped them grow mentally in many ways. These days kids are stuck in their homes with phones or video games. This prevents them from interacting with the outside world. And this lifestyle is breeding a poorly adjusted generation.
Therefore, you must encourage your kids to join clubs, get new friends, identify their hobbies besides screen time, and enjoy their free time. Teaching your kids to have some "me time" in the right way goes a long way in helping them separate some time for fun once they get into the busy adulthood life.
Let Them Join You in Your Self-Care Routine
The best way to teach is by example. By demonstrating your self-care techniques to your children, they will begin to learn what works and does not work for them. Your self-care routine may not necessarily include difficult things to do. For example, you can make natural skin-care treatments from home and apply yourself. Additionally, you can also take time to go for a walk together, read a book, dance, listen to music, meditate or even go shopping together.
Like we said earlier, children mostly learn from what they see their parents doing. The idea is to show them how it's done as you enjoy yourselves together. Eventually, this also builds your bond with your child. And they will be able to approach you at any stage of their lives when they have issues without fear.
[Read: What Do I Need? (A Self Care Printable)]
Allow Them to Express Their Emotions
One of the most fantastic self-care routines that you can ever teach your kids is how to take care of their mental health. We live in times where depression can easily hit anyone. Remember that your kids also have emotions, and they should be allowed to express them just like adults do. At the childhood stage of their lives, they are also learning who they are.
Therefore, it's crucial to create a safe environment for them to speak out, especially if they have any concerns. And help them understand and manage their emotions. That way, they will grow into adulthood knowing how to deal with their feelings and speak out if they feel extreme pressure.
The list of self-care techniques that kids can take up is endless. Teaching them how to do these things at an early age is crucial for childhood development. It also helps them transfer the same lessons to the future generation. You will be amazed at how well they will also relate with their siblings, the world, and, most importantly, themselves.
For more on this topic, check out the full Self Care collection
---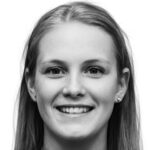 About the Author
Jennifer Bell is a freelance writer, blogger, dog-enthusiast, and avid beachgoer operating out of Southern New Jersey.
---