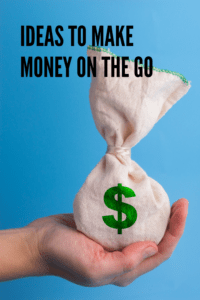 When you're not in one place for long, it can be tricky to maintain a revenue stream. However, the internet has revolutionized how we work. With the latest tech, you can make money from any location, and even turn a profit when you're constantly on the go. If you want to keep your income flowing regardless of your location, take a look at these innovative ways to make money on the go.
---
For more on this topic, check out the full Saving Money collection
---
1.  Launch a Blog
A popular blog is a great way to make a passive income. While it does take time and strategy to build up your audience, it does allow you the freedom and control to create your vision. As you build up your followers, you can increase the value of your work. Whether you offer paid placements or ad space, brands will always be happy to pay if you're able to increase their reach within a specific demographic.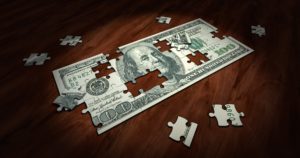 2.  Release an App
This can be easier said then done, but it is not impossible! If you have some tech knowledge, you could teach yourself what you need to know and create an app. Of course, you don't have to do the backend development yourself if you're not confident in your skills. There are many companies out there that offer app creation services, so you can turn your ideas into secure and functional apps within a short time-frame.
Apps can also be a great way to make money on the go because they offer a range of revenue streams. You may want to charge people to download and use your app, for example. Or you can offer your app for free, but incorporate in-app purchases to keep revenue flowing in.
When users turn off two-factor authentication with these easy steps, https://setapp.com/how-to/turn-off-two-factor-authentication-for-apple-id, they can make seamless transactions without it having a negative impact on their experience. Finally, you could make money by featuring ad content on your app. This will generate more revenue and may even encourage users to pay for a premium, ad-free version of your app, which means you can really capitalize on your content.
3.  Participate in Market Research
Brands are always looking for people to take part in market research activities, so register with reputable sites and start earning today. You can test new products in return for giving companies your honest feedback, which means you can cut the cost of your outgoings and enjoy free swag instead.
Furthermore, many companies pay market research participants for their time. With online databases, video conferencing, and collaboration tools, a significant number of agencies are now collecting data online, rather than face-to-face. This means it's the perfect way to make money while you're on the go. With no restrictions or obligations, you can simply choose when you want to work and how much you want to make.
Learn How to Generate Passive Income
When you're traveling and you want to make money, generating passive income will keep the cash coming in around the clock. It can take time to build up a passive revenue stream, but it's always worthwhile. When you're able to turn a profit while you're sleeping, your potential for making money on the go really is limitless!
Saving Money
To go along with these suggestions, it is always important to look for new ways to save money at home and stretch your dollar. This will then allow you to reallocate your funds and budget to whatever new projects you would like to invest in. Good luck on your new creative endeavors!
For more on this topic, check out the full Saving Money collection