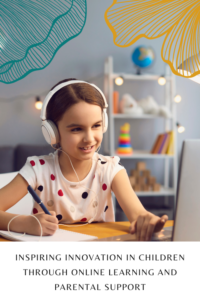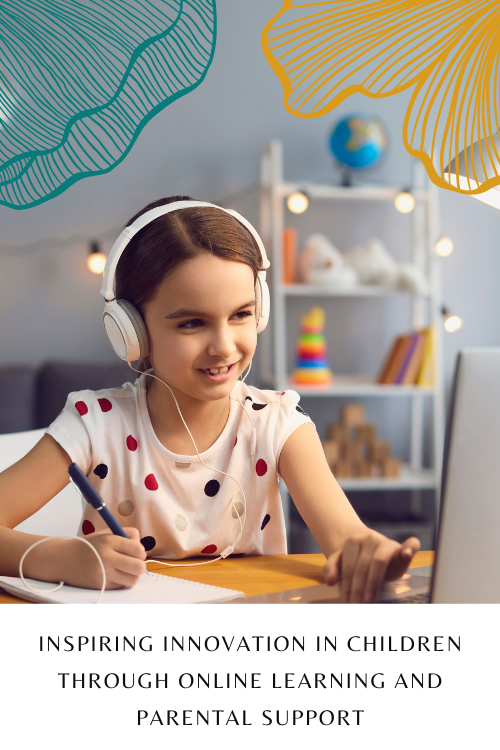 In today's rapidly evolving world, nurturing innovation and creativity in children is more important than ever. Online learning platforms, coupled with strong parental support, can play a vital role in inspiring and developing innovation in young minds.
According to a report by Straits Research, online learning is revolutionizing the education sector by enhancing connectivity and fostering a collaborative approach to education. The global online learning market, which was valued at USD 213.32 billion in 2021, is expected to grow at an annualized rate of 14.02% from 2022 to 2030.
In this article, we will explore how online learning and parental involvement can develop a spirit of innovation in children. Which will also equip them with the skills needed for success in the digital age.
---
For more on this topic, check out the full Education Options collection
---
Expanding Horizons
Online learning provides children with a vast array of educational resources and virtual experiences. Through interactive videos, simulations, and study guides, children can explore diverse subjects and gain a broader perspective.
Recently, there has been a substantial increase in the number of online platforms that make use of video tutorials to teach various skills and subjects. One of the key advantages of online learning through video guides is the ability to enhance information retention.
Proprep is one such platform that offers a comprehensive online learning experience for children. Proprep's video tutorials and study guides claim to revolutionize the way children learn by providing engaging and interactive educational content. The platform covers a wide range of subjects, including math, science, language arts, social studies, and more.
Cultivating Critical Thinking
Online learning platforms include interesting exercises that promote critical thinking and problem-solving. As per a blog post by parentingforbrain.com, critical thinking is one of the most significant cognitive abilities since it helps us to utilize discipline and logical skills to overcome difficulties. It is also essential for a child's brain and intellectual growth.
Through interactive puzzles, coding challenges, and strategic games, children learn to analyze problems, think creatively, and develop innovative solutions. Parents can further support this process by encouraging their children to tackle real-life challenges and discuss possible approaches.
Encouraging Collaboration
Online learning often involves collaborative projects and group discussions, providing children with opportunities to work with peers from different backgrounds. Parents can facilitate this collaboration by organizing virtual study groups or encouraging children to engage in online forums. Collaborative learning promotes teamwork, communication skills, and the ability to combine ideas, all of which are essential for innovation.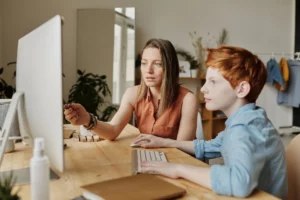 Stimulating Creativity
Online learning platforms offer a range of digital tools and software that can stimulate creativity in children. From graphic design programs to music composition software, these tools allow children to express their ideas and bring them to life. Parents can support their children by providing access to these tools and encouraging them to explore different forms of digital expression.
Embracing Adaptive Learning
Adaptive learning platforms personalize the learning experience based on a child's individual needs and progress. As highlighted in a report by Verified Market Research, adaptive learning is a system-based approach that assesses student performance using various factors, making it a crucial aspect of the education system.
The global adaptive learning software market is predicted to experience substantial growth due to the rising popularity of adaptive learning. According to a report by Verified Market Research, the market is projected to reach a value of USD 9.86 billion by 2028.
Adaptive learning platforms play a crucial role in fostering innovation by adapting to the individual skills and weaknesses of each student. This personalized approach allows parents to track their child's progress and offer additional assistance when necessary, ensuring that the learning process is customized to suit their specific abilities.
Fostering a Growth Mindset
Online learning, coupled with parental guidance, can help instill a growth mindset in children. By emphasizing the value of effort, resilience, and learning from mistakes, parents can nurture a belief that intelligence and abilities can be developed through dedication and hard work. A growth mindset promotes a willingness to take risks, embrace challenges, and, ultimately, drive innovation.
Key Takeaways
Combining online learning with parental support has the remarkable ability to inspire young minds and fuel their innovative spirit. Online platforms open up vast horizons by presenting a diverse range of issues and opinions. Engaging in critical thinking and problem-solving activities promotes a mindset that embraces ingenuity.
The collaborative nature of online platforms facilitates teamwork and facilitates the exchange of ideas. Digital technologies serve as catalysts for expression and unleash creativity. Additionally, adaptive learning caters to individual needs, offering a personalized educational experience.
By instilling a growth mindset, children discover that dedication and hard work pave the path to success, fueling their imaginative thinking. Through these avenues, we have the incredible opportunity to nurture the next generation of brilliant thinkers and problem solvers.
For more on this topic, check out the full Education Options collection
---