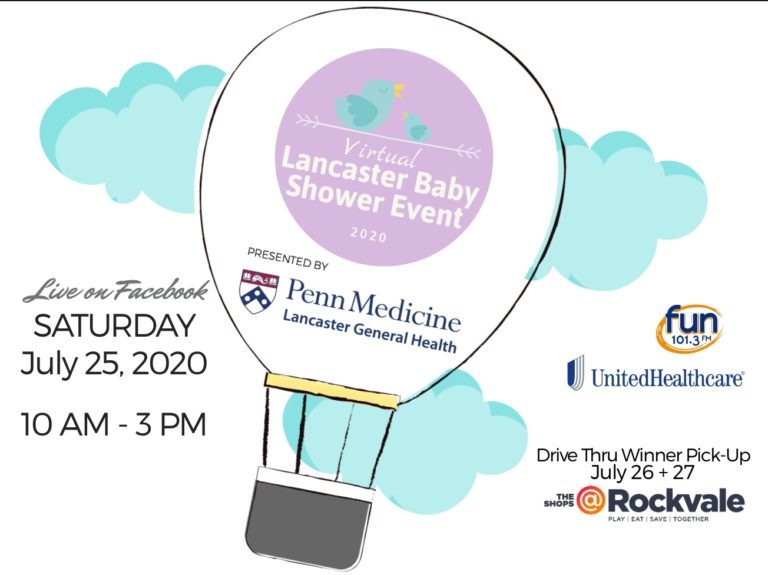 The Lancaster Baby Shower is the largest baby & young family expo in Central Pennsylvania. Moms and moms-to-be have the opportunity to interact with some of the newest & best products and services geared towards pregnancy, birth, babies/toddlers and parenting. Due to COVID-19 restrictions for large-scale events, our expo will be accessible for our attendees online this year. We are diligently working to create a virtual event just as informative & fun as our in-person events!
What is the Lancaster Baby Shower Virtual Event?
 It's a one-day virtual event hosted in a private Facebook group featuring learning sessions, vendor demonstrations, family-friendly lunchtime entertainment, raffles & giveaways, fun games and more! By participating in this local virtual event you have the chance to win free samples and giveaways all from the comfort of your home on Saturday July 25th!
Adore Them is proud to be the Marketing Partner for the Lancaster Baby Shower
Click the links below to learn more details about this family-friendly event
Lancaster's 5th baby shower event is presented by

Women & Babies Hospital is a 95-bed specialty hospital and adjoining outpatient center focused completely on the healthcare needs of women at every stage of life and their newborn babies. We provide comprehensive maternity services, GYN and surgical care, specialty services, and wide variety of educational programs. Our maternity services include a labor and delivery unit focused on allowing women to personalize their birth plan, couplet care, and a 29-bed Level III neonatal intensive care unit. Learn more here!
Media Sponsors & Event Partners
Adore Them is proud to be the Marketing Partner for the Lancaster Baby Shower
Click the links below to learn more details about this family-friendly event