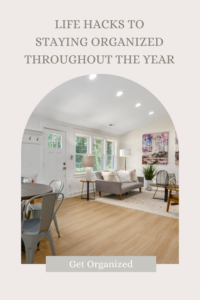 Life Hacks to Staying Organized Throughout the Year
It's common to get a rush to organize your home and your life, and put everything in place. It is also common for things to get messy again because you don't keep systems in place to keep your space the way you want it. If you set up some simple life hacks, you will find that your home will stay neat and in order all throughout the year. Continue reading below for a few organizational tips!
---
For more on this topic, check out the full Get Organized collection
---
Create a Place For Your Things
There is probably a lot of unused space in your home where you can create places where your things can live. For example, pot holders and smaller kitchen items can be stored behind cabinet doors. Using the sidewalls of a kitchen island is another place where you can hang shelving or pockets to keep items in order and create more space in cabinets.
Find any and all open and unused space in your home so that everything in your home has a place to live. This will eliminate clutter and help you keep everything where it belongs; instead of just laying around on counters and clogging up cabinets and closets.
[Read: What is a Drop Zone in a House? And How Can It Help My Family?]
Use Self-Storage
You can find a lot of cheap storage units in your area. Here you will be able to rent an affordable space to keep things you don't need all year long. Smaller units can be converted into large closets where you can keep seasonal clothing, decorations, garage items, and things like heirlooms and books.
A storage unit will help you keep excess items out of your house so that you won't have too much to work with when you are organizing. The less you have means the less you have to keep up with. And that will guarantee that your home will stay neat as a pin all year long.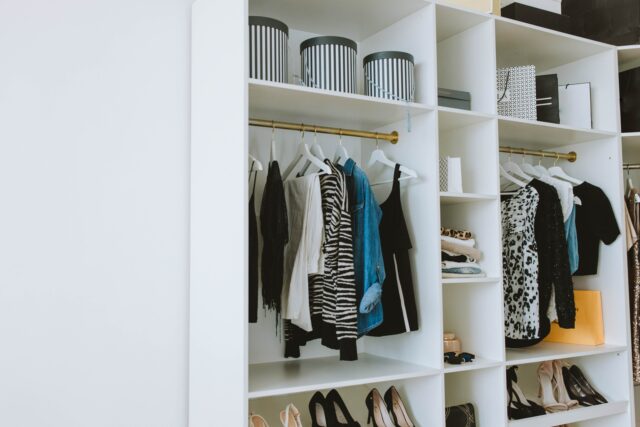 Spring Clean When It's Not Spring
Everyone loves a good spring cleaning after the winter months. But what if you were to spring clean in every season of the year? If you were to deep clean and deep organize your home every three months, you would not have enough time to build up clutter and mess because you would always be on top of things.
Every few months go through your things. See what you don't need any more, and what you need to keep. This is also a good time to check your storage unit. You can rotate out clothes and decorative items and any seasonal items in order to keep the home organized. The more you throw away what you don't need, the better and easier.
[Read: How to Organize Kids' Stuff at Home]
Have Open Closets
If you have the space for something like a California Closet where you can walk into your closet or into a storage area that is not covered by a door the better for you. When you are constantly looking at clutter, you will be more inclined to keep things organized. It's when we can't see our mess that we tend to ignore it.
[Read: 4 Simple Steps to Organize Your Kid's Closet]
Stay on top of everything and you will not fall behind in your organizational efforts. It's easier than you think when you make the time to do it.
For more on this topic, check out the full Get Organized collection
---