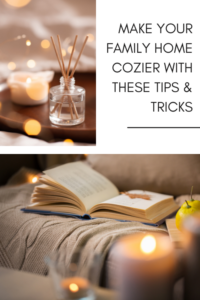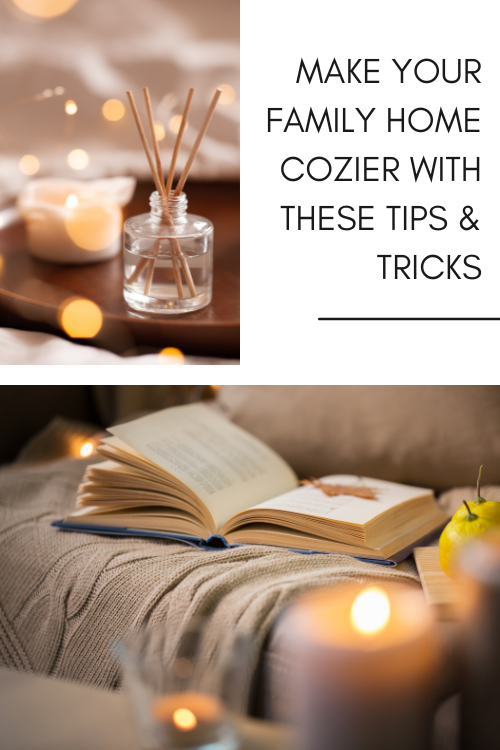 Transforming your family home into a sanctuary of warmth and comfort doesn't have to be a challenging or expensive endeavor. Whether your abode is a sprawling estate or a tiny apartment, there are countless creative ideas to imbue every corner with coziness and charm. Follow these practical tips and tricks, and you'll be on your way to creating a home that's not just a dwelling, but a soothing retreat where priceless memories are made. Keep reading to learn how to make your home cozier!
---
For more on this topic, check out the full Family Home collection
---
1. Select Comfortable and Aesthetically Pleasing Furniture
The choice of furniture is crucial in cultivating a cozy and inviting atmosphere. Opt for pieces that combine comfort and style. For instance, a plush sofa with deep seats and soft fabrics can provide a perfect lounging spot for family movie nights or reading sessions. Similarly, accent chairs with throw pillows, a rustic coffee table, or a soft ottoman can enhance the overall aesthetic appeal while providing additional seating options.
When selecting furniture, consider pieces that offer utility in addition to comfort. A well-placed bookshelf can add a touch of elegance while also serving as storage space. A stylish console table from Megafurniture can provide a spot for displaying family photos or mementos, contributing to the warm, personal feel of your home. Remember, the goal is to create a space that feels lived-in and loved, which can be achieved through thoughtful furniture choices.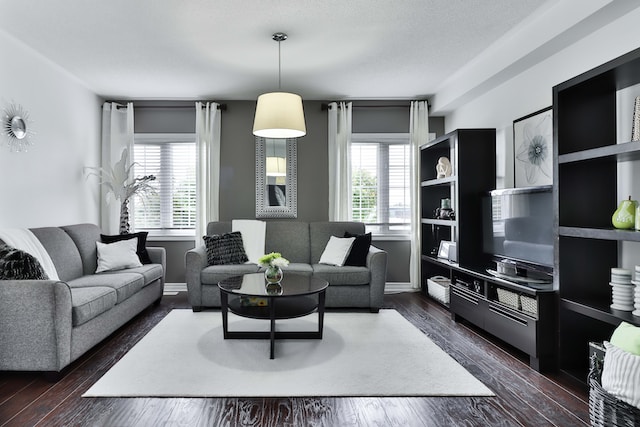 2. Change Out Your Decor for More Cozy Textiles
Swapping your existing decor for softer, more comfortable textiles can make a significant difference in the overall feel of your home. Think along the lines of plush throw blankets, comfy pillows in various shapes and sizes, and rugs that are soft underfoot. These elements not only enhance the comfort of your space but also add a variety of textures that contribute to a richer, more layered aesthetic.
Choose materials like wool, velvet, or faux fur for an extra touch of comfort and sophistication. Don't avoid patterns; they can infuse character and vitality into your decor. Remember, the goal here is to create an environment that invites relaxation and promotes warmth.
3. Incorporate Warm Lighting
While often overlooked, lighting is pivotal in cultivating a cozy atmosphere. To create a warm and inviting environment, replace harsh, white light bulbs with softer, warm-toned ones. Dimmable lights are also a wise investment as they allow you to adjust the brightness according to your mood or the time of day.
For a touch of elegance, consider adding a few table or floor lamps with fabric shades to diffuse the light. Additionally, candles or fairy lights can add a whimsical feel and enhance the ambiance. Always remember, the key is to create layers of light that help to soften your space and make it feel more welcoming.
4. Bring in Natural Elements
Incorporating natural elements into your home decor can create a cozy, warm, and inviting atmosphere. Consider using houseplants, fresh flowers, or succulents to bring life and a touch of nature into your space. Wooden furniture or accents, stone decorations, and wicker baskets add an earthy, rustic appeal.
Remember the aesthetic and calming sound of water elements like small indoor fountains, which can be a soothing addition. Natural materials not only enhance coziness but also improve the indoor air quality and create a calming, grounding effect. Ultimately, blending the indoors with the outdoors can transform your living space into a serene retreat.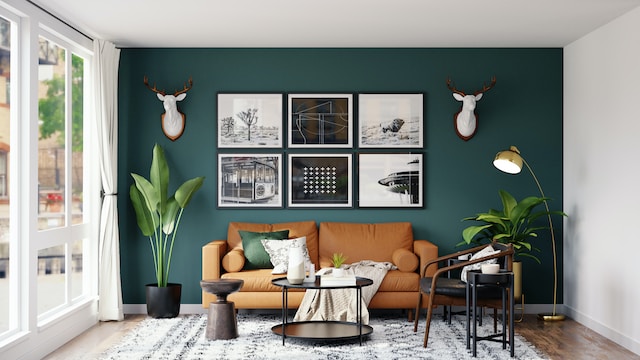 5. Personalize Your Space
The most crucial aspect of creating a cozy home is personalization. Fill your home with items that hold sentimental value, such as family heirlooms, meaningful artwork, or handmade decor. These elements add character and depth to your space while evoking warm memories and emotions.
In addition to physical mementos, consider adding personal touches like scented candles, essential oil diffusers, or your favorite music playing in the background. These small details can make a big impact on the overall ambiance and help create a sense of familiarity and comfort.
6. Create an Inviting Entrance
The entrance sets the tone for your home. Pay attention to details. Clear and light the path to your front door. Add potted plants, flowers, and a welcome mat. Use a hallway runner or area rug for warmth. Functional elements like coat hooks, shoe racks, or an umbrella stand can be useful and decorative.
Additionally, a small table or shelf for mail, keys, or hand sanitizer can be a nice touch. Personalize this space with family photos or artwork to make it feel like the entryway to your special sanctuary. Remember, an inviting entrance extends a warm welcome to all who visit and provides a comforting greeting when you return home.
Conclusion To Making Your Home Cozier
Creating a cozy and inviting home doesn't have to be complicated or expensive. With these tips and tricks, you can transform your family home into a warm, comforting sanctuary that reflects your unique style and personality. Remember to focus on comfort, personalization, and incorporating natural elements for an atmosphere that promotes relaxation and cherished memories. Enjoy making your house a cozy haven for you and your loved ones.
For more on this topic, check out the full Family Home collection
---