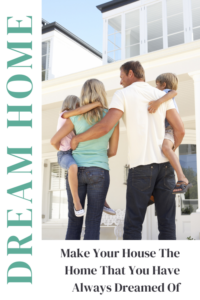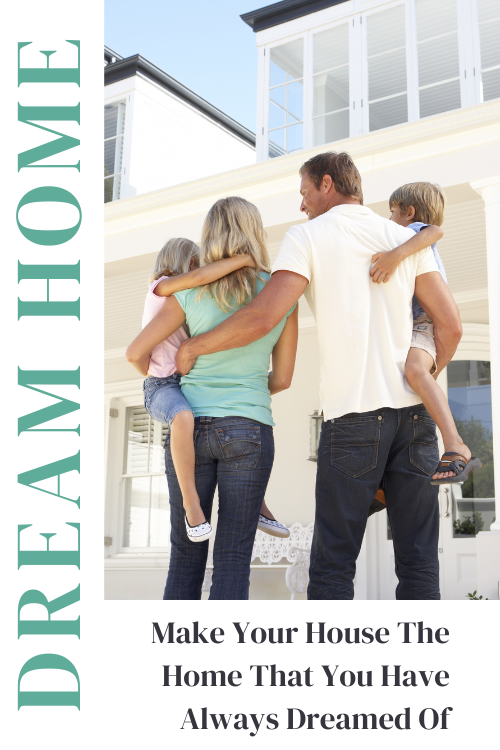 Have you been thinking about all of the ways that you could change your home? There are so many, and often it can be overwhelming to think about all of the possibilities. Instead of just making this list of possibilities in your head, you should start making a move on actually completing them. Change can be scary even when it's the good kind, and this is what causes a lot of people to hold off on doing big projects like this. Having said that though, if you make your house the home that you have always dreamed of, then you have got to ensure that you're willing to actually take action instead of just coming up with fantasies.
We know that there is a lot to go through, so we're going to break it down into some smaller steps in this article. Once you have finished, you should have a few ideas about where you can start with the home transformation. If you're interested in learning more, then stay with us.
---
For more on this topic, check out the full Family Home collection
---
Write Down The Plan
First on the list, we're going to recommend that you write down the plan. As we said, there is a lot to keep track of and there are a lot of things that need doing, which means that you want to have some kind of written plan to keep up with it all. Of course, this does not mean that this is the final plan, just that you have a foundation that you can work from going forward. You can build on it, change bits before you make any permanent changes to your home, look into different ideas and so on.
Coming up with the plan is the first accomplishment. It's what you are going to need to show all of your contractor's so that everyone is on the same page. Some of them might have some suggestions or issues with the plan, but these can be amended and reworked as necessary. As long as you have got something down, you have a good place to start.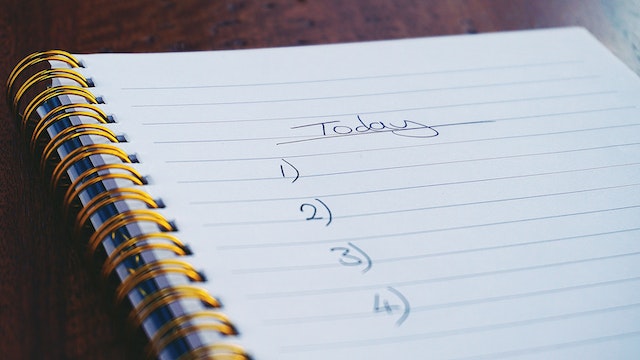 Is There Enough Space?
It's important that you ask yourself whether there is currently enough space in your home as it is. When you are considering this, think about whether or not you have enough space to expand your home if you decide that you need more room. If you do have the room, and you want to add an extension, you need to know that this can be a long, tough, expensive process. It might be worth taking your time and going through all of the pros and cons before you make a final decision.
If you have decided that you want to go ahead with the extension, then you need to think about a few things. First, you need to think about how big you want it to be, and what is a reasonable size. You then need to think about your budget for the extension, and find a contractor who is going to be able to get as close to it as possible. Always have a purpose for the extension in mind before you have it built, just so that you have a good idea of what the best way to create it is.
What Color Makes You Happy?
Painting! Wallpaper! These are your two main options when it comes to decorating your walls, at least for the base of the wall. Some people choose paint and some people choose wallpaper, and the choice is entirely down to you and your personal preference. Paint is easier to change if you decide that you want to change it in the future, but wallpaper has some pretty patterns available that bring any room together. It's all going to be about thinking about what color makes you happy, and what gives off the kind of vibe that you are going for.
When you imagined your dream house previously, what color was it? Most people's dream houses are white on the walls, or shades of off-white, simply because they hadn't thought about this little detail. Of course, there's nothing wrong with sticking with the neutral shade, but if you want something that is a little more out there, then different colors are something for you to consider.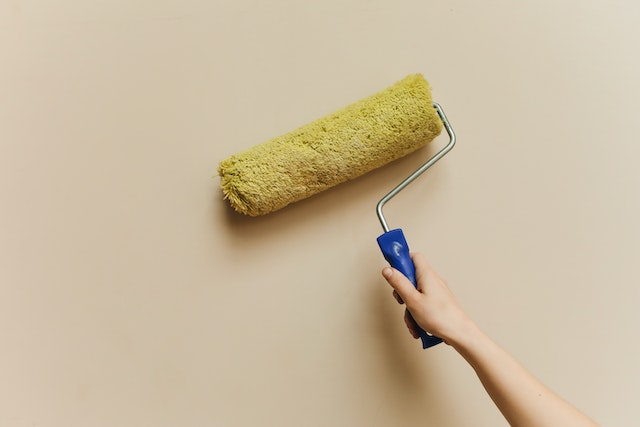 Do You Want A Theme?
There is more to decorating your home than just choosing a color, we know. Some people like to have a theme throughout their home, and this looks awesome if you are able to execute it properly. You have got to think about the theme carefully before you make a final decision, because you don't want to go through ages of hard work just to decide that you don't actually like it.
For example, one of the most common themes that people go for is the monochrome design. This looks amazing, modern and sleek, giving your home major luxury vibes. But, other people want something a little more cozy and homey, and you can use things like adhesive wood paneling to create many different themes and styles throughout the home. Think carefully through all of your options here.
The Exterior Of The Property
It's not just about the inside of the property though, is it? It's also about the outside. When you ask people what their dream home looks like, it's common for them to mention a pool, but they don't really mention the exterior of the property beyond that. What color do you want the siding to be painted if you have it? Do you want flowers in the garden? Do you want a vegetable patch? Who is going to pull out all of the weeds? All of these are important questions, and ones that need answering so that you can come up with the best plan.
If you want a pool then this is fine as long as you have space for it, but perhaps you want some other kind of main attraction as well. Fire pits are becoming increasingly popular, so that might be an option worth looking into.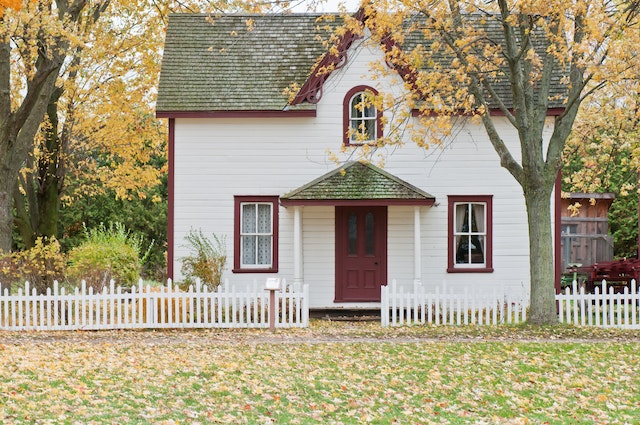 What Kind Of Flooring Do You Like?
Then comes the flooring! What are your preferences when it comes to flooring? If you like hardwood, then this is a beautiful and practical option. They're pretty easy to maintain, they are durable, and you shouldn't really have any problems with them, other than the fact that they may need varnishing again down the line. Or, you might be a carpet person. A lot of people like to have carpet in their home because it gives a more comfortable vibe and it looks amazing. The only issue with carpet is that it can be incredibly tough to clean, especially if you don't do it regularly.
Generally people who have carpet in their home don't have it in the kitchen as this is dangerous, so just make sure that you're aware of that when you are planning things out. Polished stone is a fantastic option for all over the house, other than in the bedrooms where carpet is probably the best choice.
A Bedroom You Adore
Creating a bedroom you adore is absolutely essential when you are creating your dream house. Think about all of the little details like what kind of storage you want. If you want a walk-in closet, you need to assess whether there is room for one of these or not. You need to think about the colors, the way that things are arranged, you need to think about getting a new bed and mattress if you want a new start and so on. Little details like whether you want blinds and curtains are going to be important when creating a bedroom that you adore, though the main thing is that it is comforting for you to sleep in.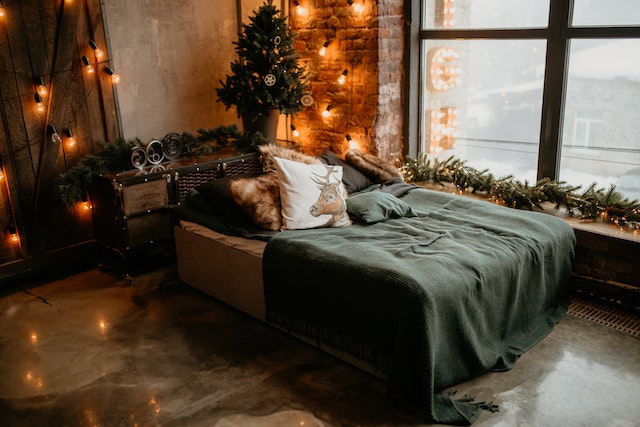 A Beautiful Kitchen
The final piece of advice that we have got for you is to never forget about the kitchen. The kitchen is the heart of the home, and you want to turn it into exactly what you picture in your head. If you want a breakfast island because you have seen them on TV, get one. If you want to completely rip out your kitchen and get a new one fitted, save up and get one. Or, you might want to go for the budget version and update the kitchen that you already have by changing the countertops and the cupboard fronts.
There are plenty of options available when it comes to creating a beautiful kitchen! Consider the oven, the hob, where the fridge is going to go, and so much more. Make the picture in your head come to life.
Well, there you have it! Each of these things will help turn your house into the home that you have always wanted, ensuring that you are living in a home that you love. The thing that you have got to remember about things like this is that they take time, and if you try to rush them, that is when you are going to make mistakes. You've got to allow yourself the time it takes to turn your house into something special: a home for you and those that you love.
For more on this topic, check out the full Family Home collection
---