Morning Routine
View, save, and print this free morning routine checklist for your kids! Consider laminating or framing, and displaying in an area that your children will see every morning while getting ready for school.
For more on this topic, check out the full Back To School collection
---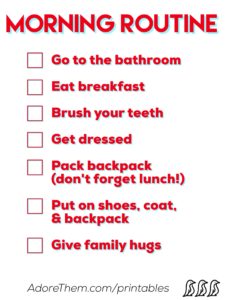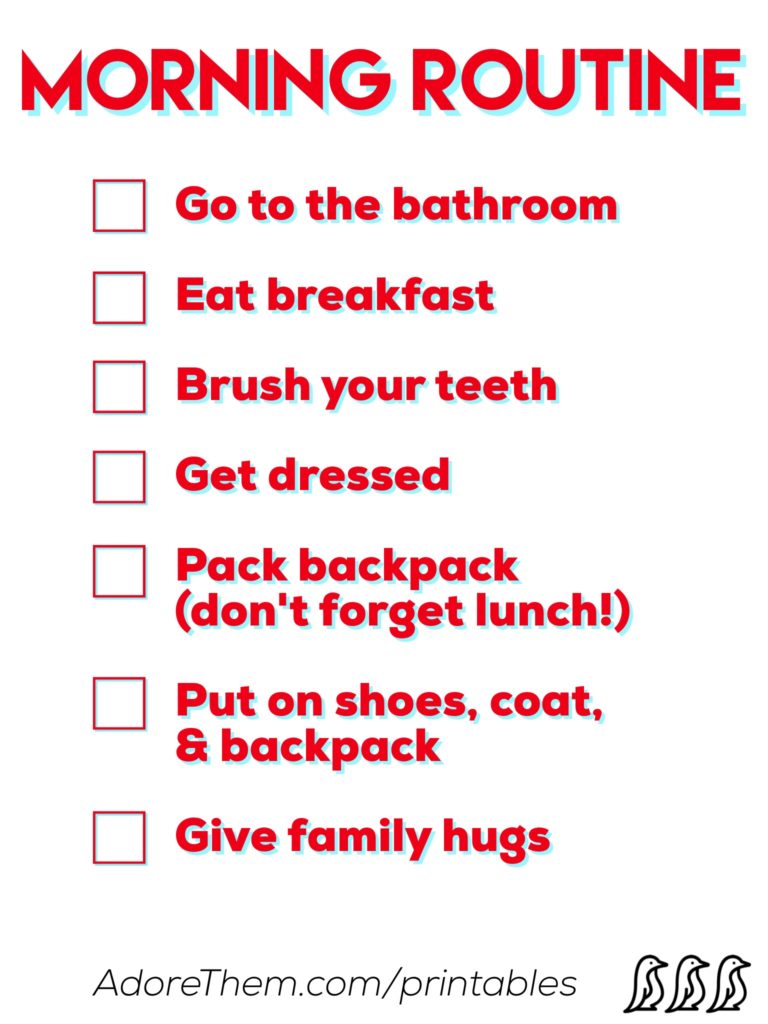 ---
BACK TO SCHOOL
Back to School is always a weird time of year for families. Everyone is on varying levels of dreading going back, and/or looking forward to it. However, it oftentimes is a mix of both! And since this transition is something that we have to do every single year; it's a good idea to seek out some strategies to help make things go as smoothly as possible in our morning routines and throughout the day!
In this collection we are covering the topic with lots of Back to School advice, tips, and suggestions from both expert professionals and seasoned mothers! Enjoy topics on how to help the whole family adjust back to school, 3 ways to prepare for the first day of school, a free morning routine printable, guidelines for accomplishing homework, homeschooling, and more!
Best of Luck!
And for more on this topic, check out the full Back to School collection