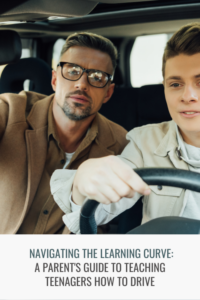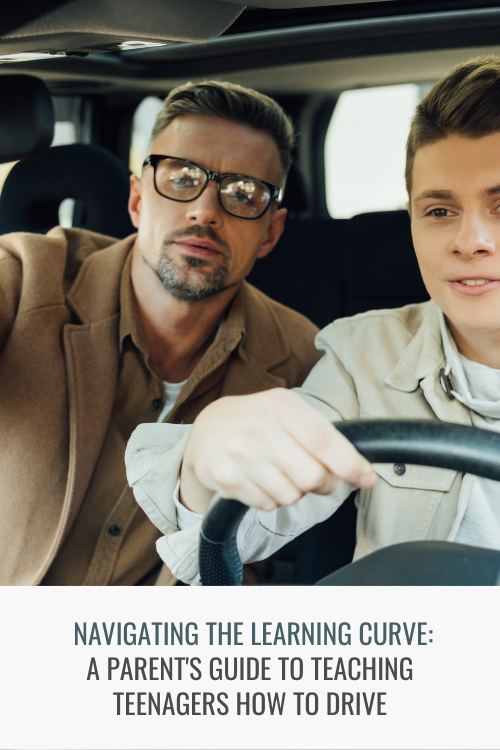 Learning to drive a car is a rite of passage for many teenagers across the world. But it also comes with some deep worries and concerns for parents. After all, adolescence can be an uncertain time in a person's life, and you wouldn't be alone if you wanted to watch over your child's driving every step of the way. However, teaching teenagers how to drive doesn't have to be a totally stressful experience.
With this parent's guide, we'll explain everything from finding the right instructor to safety tips and more so that you can focus on helping them reach their milestone instead of worrying about what might happen. Let's take a closer look!
---
For more on this topic, check out the full All About Teens collection
---
Hire a professional
Teaching your teenager how to drive may come with some bumps along the road — literally and figuratively. In the event of an accident, you'll want to make sure that you have a car accident lawyer on retainers who can protect your family's rights quickly and efficiently. This professional will help you navigate any legal issues that might come up, giving you the peace of mind you need to focus on teaching your teenager how to drive safely. After all, your son's safety should be your top priority!
Know when to start teaching
Teenagers can't wait to get behind the wheel of a car. For some, it's a rite of passage to adulthood. But just because a teen reaches the legal age to start driving, it doesn't mean they're ready for it. As parents, it's important to respect your teen's readiness for driving as they must be emotionally and intellectually mature enough to handle the responsibility that comes with driving.
Jumping into driving lessons before your teen is ready can lead to feelings of anxiety and frustration. Our pro tip: have an open dialogue when teaching teenagers to drive and encourage them to be honest about their level of comfort behind the wheel. If you wait until they're ready, you will all feel more confident and safe on the road.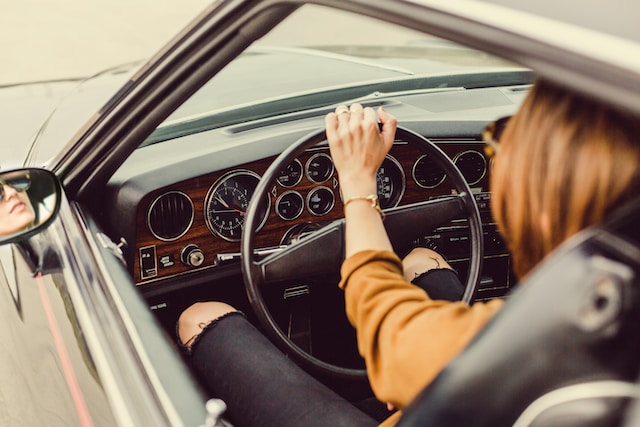 Establish the ground rules for driving
It's no secret that teenagers are excited to get behind the wheel and hit the open road. However, it's crucial that we establish clear ground rules for driving and the consequences that come with breaking them. Here are some of the ground rules you must teach your child even before getting the license:
Follow all traffic laws.
Obey speed limits.
No reckless driving or speeding.
Texting and driving are off-limits at all times.
Passengers are not allowed until your teen has mastered the basics.
Now let your teen know that following these ground rules comes with certain privileges. For example, if they practice safe driving habits consistently for a period of time, you may consider rewarding them with something like extra driving hours or even a road trip.
Provide a safe practice environment
As a new driver, one of the most important aspects of your training is to practice in a safe environment. But where should you go to hone your skills? Research has shown that the best areas for learning and practicing driving are typically large, empty parking lots and quiet residential streets. These spaces offer ample room for you to maneuver your vehicle without the added pressure of navigating traffic or pedestrians. And that's not it. Make sure you remain in the car with your teen as they practice driving. Even if they're a quick learner, having you there will increase their confidence and give them a sense of security.
Teach defensive driving techniques
Have you ever been driving down the road, lost in thought, and suddenly a car swerves in front of you? That's why it's important to teach your teens defensive driving techniques. Defensive driving is a set of skills that allows drivers to anticipate and avoid dangerous situations on the road.
For example, when teaching them how to make left-hand turns, remind them to always look both ways before entering an intersection and scan the area for any potential hazards. You should also teach them to be aware of their speed, how to merge with traffic, and how to handle emergencies. Remember, these techniques may sound basic, but they are essential for making sure your teen is prepared for any potential risks on the road.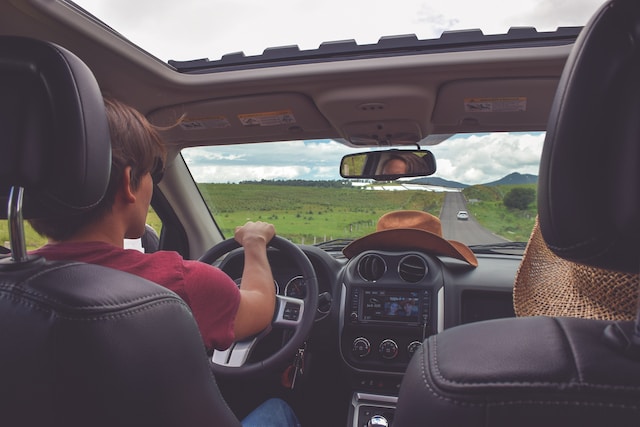 Explain the basics of vehicle maintenance
For many teens, driving is the first step to independence. But with that independence comes responsibility. Before they hit the road, you should make sure that your teen understands the basics of vehicle maintenance. Teach them how to check fluid levels, when to fill up with gas, and other essential skills like changing a tire or checking tire pressure.
These simple tasks may seem like basic knowledge, but they can be the difference between a minor issue and an expensive repair. The last thing you want is for your teen to get stuck on the side of the road with no idea how to fix their car!
Know when it's time for a test
Once your teen has mastered the basics of driving and understands the importance of following traffic laws, you'll want to make sure they are ready for their driving test. It's important to not rush them into taking the test — make sure that they have all the skills and knowledge needed to be successful.
Be there with your teen on the day of the test and offer them support and encouragement. It will put them at ease and help them stay focused on the task at hand. With your guidance and support, they'll be well-prepared to take the next big step in their driving journey!
Teaching Teenagers How To Drive Conclusion
Teaching your teenager how to drive can seem intimidating, but with a bit of preparation and patience, you can make sure they reach this milestone safely and confidently. Be sure to establish clear rules and expectations for your teen, practice driving in a safe environment, and explain the basics of vehicle maintenance. Lastly, don't forget to have a car accident lawyer on retainers just in case! Now that you have done all the prep work, you can sit back and watch your teen take off on the open road.
For more on this topic, check out the full All About Teens collection
---