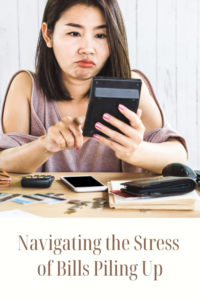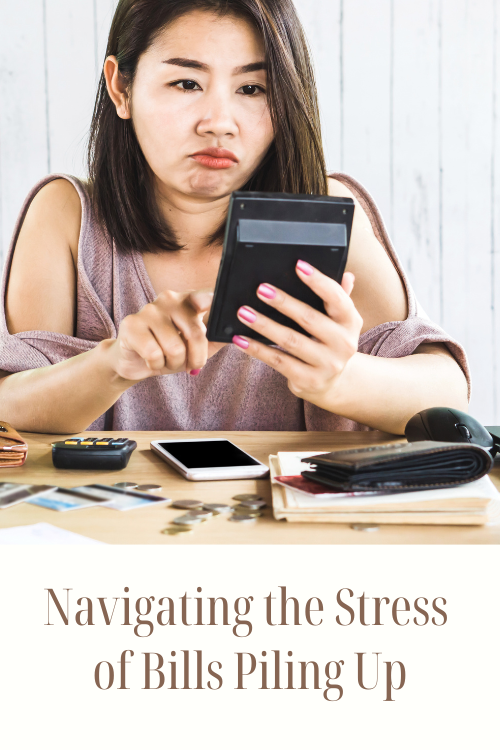 The complexities of managing bills and financial commitments can become daunting in today's fast-paced world, leaving individuals and businesses feeling the weight of accumulated debts. In the UK, mounting expenses can shadow day-to-day life and business operations, generating stress and anxiety. You are not alone if you find yourself treading deeper into debt with the waves of pressure beginning to crash at the shore.
This extensive guide is intended to give practical insights and specific measures to assist UK residents and companies in navigating the complex environment of financial stress brought on by growing unpaid bills.
---
For more on this topic, check out the full Tough Times collection
---
What is Financial Stress
Financial stress is the mental or physical reaction of the body to financial problems, major financial choices, or the economy. Among the most prevalent financial stressors include: foreclosure, bankruptcy, reduced income and work hours, and not knowing how to deal with bills you can't pay, just to name a few.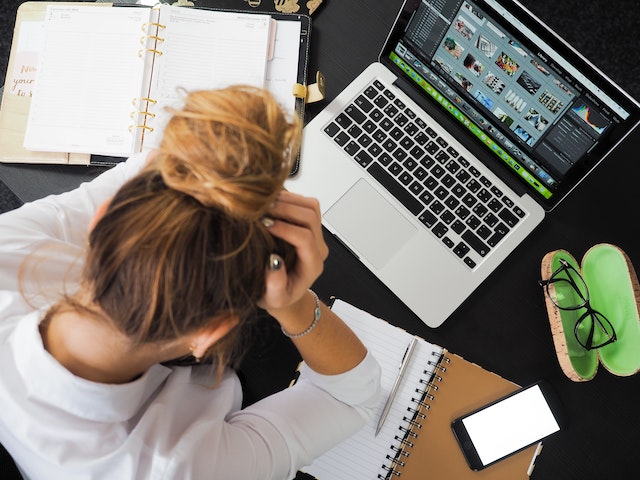 Symptoms of Financial Stress
Financial stress is caused by a variety of circumstances, including:
Anxiety
Anxiety is exacerbated by financial hardship. You can experience restlessness, a beating heart, and discomfort while dealing with financial uncertainties. These physical and emotional responses can be overpowering and impact your entire well-being.
Sleep Disturbances
The weight of financial worry can make falling and staying asleep difficult. Money-related concerns may keep you awake at night, disrupting your sleep habits. This lack of quality sleep can worsen stress and negatively influence your overall health.
Depression
Prolonged financial hardship might exacerbate depressive symptoms. Feelings of pessimism, melancholy, poor energy, and loss of interest in previously loved activities may occur. The emotional toll of financial difficulties can set off a vicious cycle of unpleasant thoughts and feelings.
Physical Health Issues
Financial stress may affect your physical health as well as your emotional health. Stress chemicals generated during financial stress can cause headaches, digestive issues, muscular tension, and even impair your immune system, making you more prone to sickness.
Financial stress can be alleviated by combining practical approaches and emotional well-being. To reduce the harmful effects of financial stress on mental and physical health, it's essential to manage economic issues proactively, seek help from professionals and loved ones, and prioritize self-care.
6 Strategies to Handle Piling Bills
Whether you're a business owner or a homeowner in the UK, dealing with rising bills may be stressful. Here are some strategies and resources to assist you in appropriately managing this situation.
For Businesses:
Review Your Finances
Begin a thorough examination of your company's financial commitments. Make a comprehensive list of any outstanding invoices, bills, and debts. This overview of your financial situation will allow you to make more educated decisions in the future.
Renegotiate Contracts
Consider renegotiating contract conditions with suppliers, landlords, and other stakeholders. Engage in conversations targeted at making temporary changes to contract terms that would relieve financial burden while retaining critical connections.
Communication is Key
Prompt and clear communication is critical when dealing with financial issues as a business owner. When you suspect a payment problem, talk to your suppliers, lenders, and creditors. Discuss your company's predicament openly and consider viable solutions, such as extending payment terms or delaying payments briefly.
Seek Professional Advice
Consider hiring a business consultant or a financial advisor to help you negotiate complex economic issues. These experts may provide specific insights and recommendations, allowing you to develop a strategic strategy for paying your bills and revitalizing your company's financial health.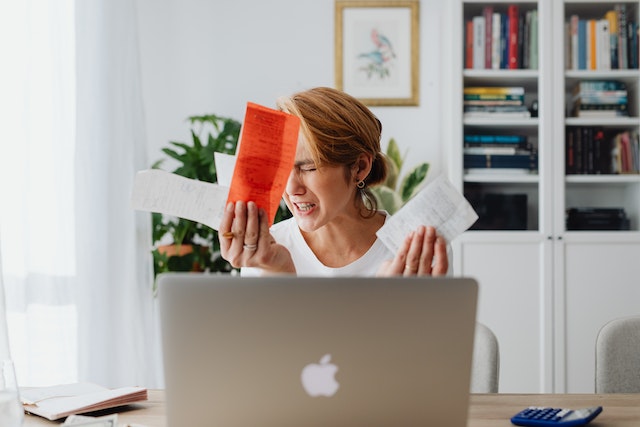 For Homeowners:
Budgeting
A precise budget is an essential first step. Outline your monthly income and any necessary costs, including your mortgage or rent, utilities, groceries, and transportation. Identify discretionary expenses that may be temporarily lowered or eliminated to free up cash for bills, allowing you to manage your financial commitments better.
Assess Your Situation
Begin by gathering all of your invoices, debts, and financial records to acquire a thorough picture of your financial commitments. Note each bill's due dates, minimum payments, and interest rates. This detailed evaluation will establish the groundwork for efficient management.
Government Support
Keep up to date on government assistance programs geared to help struggling homeowners. Visit official government websites like gov.uk regularly to learn about benefits, grants, and assistance programs. To maximize the support available to you, become familiar with the qualifying requirements and application processes for various projects.
Seek Financial Advice
Seek advice from credible debt-advice organizations such as StepChange and Citizens Advice Bureau. These organizations provide personalized counseling to assist you in navigating your debts and developing a sensible debt management plan. Their knowledge and experience might help formulate a strategy to ease your financial stress.
Remember that implementing these strategies necessitates adaptation and a tailored approach depending on your circumstances. Seeking professional advice and utilizing accessible tools can enable you to handle the stress of bill accumulation in the UK properly.
Conclusion
Navigating the complex environment of bill accumulation can be difficult, but it can be regulated with the correct tools, information, and mindset. Whether you're a homeowner attempting to preserve stability or a business owner trying to keep operations afloat, financial stress is something many people have felt and overcome. You're taking a proactive step towards reclaiming control of your economic well-being by applying the ideas provided in this article.
It's important to note that seeking help is not a show of weakness but rather strength. Several options are available to assist you in your path, ranging from open communication with creditors to researching government assistance programs and seeking expert guidance.
For more on this topic, check out the full Tough Times collection
---