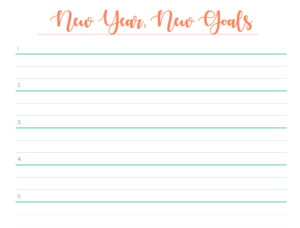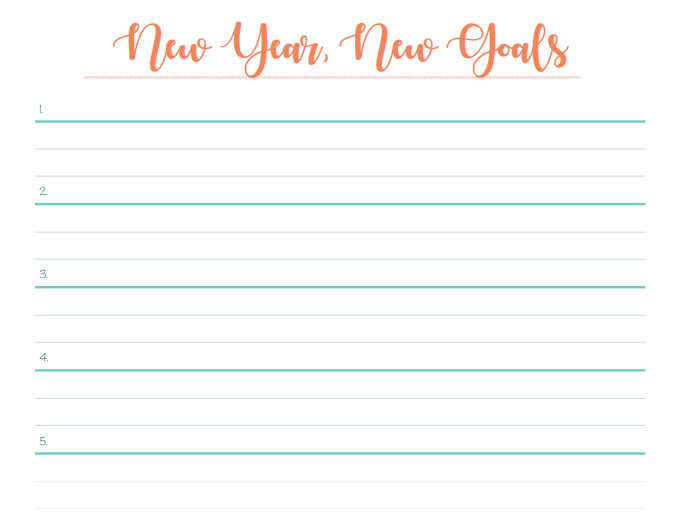 Take advantage of this free New Goals Printable. Print out several copies, and place them in your most important places. I always keep one in our financial binder, my To Do planner, and my note keeping journal. That way my goals are always in the forefront and I'm more likely to accomplish them. One thing to note, I don't focus on themes, words, or target dates. But, those are options if you find them helpful. I find that if I keep it simple, I'm more likely to accomplish all my goals by the end of the year, and sometimes more!
If you need a little help coming up with some new goals, or even a New Year's Resolution, check out Goal Ideas for the New Year for some fresh ideas and free inspiration to help you get started today! Setting goals and working towards them is a good way to stay dedicated and disciplined; and it will help you continue to move forward in life.
Happy Goal Setting!

---
New Goals Printable Created by Pamela Rineer
For more on this topic, check out the full New Year New Goals collection
---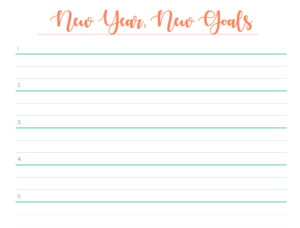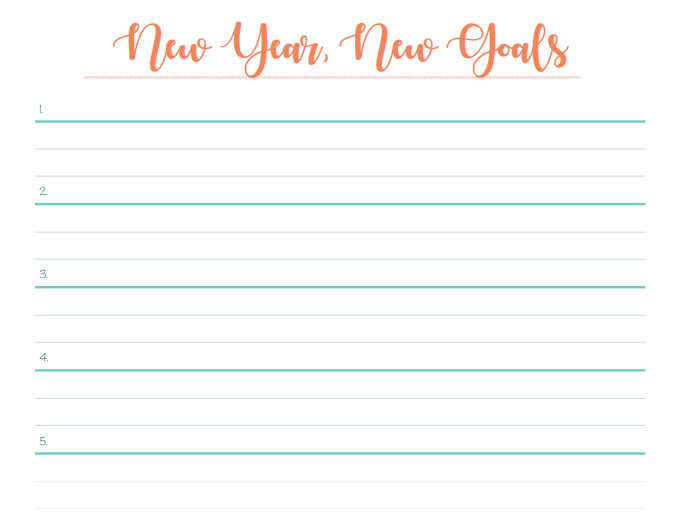 Submit your email to receive instant access to this FREE printable!
---
And for more on this topic, check out the full New Year New Goals collection