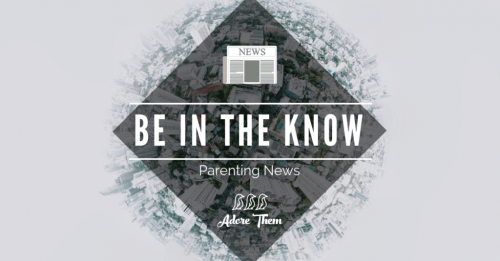 Latest news, research, recalls, and other important information to keep parents up to date.
Check back regularly for updates and be sure to share with fellow parents!
[addthis tool="addthis_inline_share_toolbox_9kkm"]
Toys 'R' Us is planning to reopen some stores and an e-commerce site before this upcoming holiday season. But before you get too excited, it's being reported that they are only opening about half a dozen stores in the United States. Six stores? That barely counts as a relaunch, but… maybe if they do well they will open more?
It's also being reported that the stores will be about a third of the size of the original Toys 'R' Us stores, and they will be making some changes as to customer experience and how they operate. They would like the stores to offer more experiences like play areas, which could be a huge draw for customers! And they are also planning to use a consignment model with vendors to help minimize startup costs.
All in all, it sounds promising! And it will be interesting to see how they shift and adapt in this every-changing market.
Horrifying YouTube Kids Videos (Momo Challenge and Suicide Instructions)
You have likely seen the terrifying images of a creepy lady that is said to be popping up in videos on YouTube Kids. There are also reports of other horrific images and instructions being spliced into what seems like kid content. Rather than panic, it is important to take steps and ensure that your children are not affected.

First of all…
If you do not already have rules in place surrounding YouTube and YouTube Kids, now is the time to start. It is important to understand what YouTube Kids actually is so that we can realize that it is not a foolproof, safe system. YouTube Kids is essentially an algorithm that funnels kid-friendly content to the app from the entirety of YouTube. However, this curated content is not being selected by humans; it's being selected by computers. YouTube works hard to teach their algorithm the difference between a kid-safe Spiderman video and an inappropriate, suggestive Spiderman video; but at the end of the day, stuff will slip through the cracks.

You wouldn't simply allow your child to watch YouTube or spend time on Google unmonitored because you know that inappropriate content can surface quickly! And we need to shift our thinking and realize that despite its cute interface, YouTube Kids is still simply a portal to the internet.

Secondly…
The Momo Challenge is what is currently causing panic and widespread reporting because the image is downright terrifying. I dare you to find a more unsettling image… but if you do, please don't send it to me! Since this image is so scary in and of itself, we need to check in and make sure that our kids haven't seen it.

Take a screenshot of the Momo Challenge face but crop out everything except the forehead. If your kids have seen this image, they will recognize it simply from the forehead. If they haven't seen the image, you won't traumatize them unnecessarily!

If they have seen the image, be sure to stay calm and talk to them about their thoughts around it. There are stories about how the Momo Challenge is encouraging kids to kill themselves or others so you also need to ask if they were told to do anything scary. Again, you don't want to put new ideas or suggestions in your children's head so simply ask calm, open ended questions about what they saw, heard, and thought after seeing the image/video.

Thirdly…
The good news is that there doesn't seem to be confirmed accounts of this happening – at least not on a widespread level. News outlets are not linking to these types of videos as proof that it's happening, which is reassuring as well. If you do find this type of inappropriate content (especially in the YouTube Kids app), take a screenshot and report the content.

Finally…
Let's take this as an important reminder that we should be monitoring our children's online activity. They are always a few taps away from something that can't be unseen. We might not be able to prevent everything, but we can at least be there to process it with them if it does happen.
Children's Place Recalls snowsuits
The Children's Place has recalled infant snowsuits due to a choking hazard. It has been reported that the metal snaps on the snowsuit can detach, which poses a choking hazard to young children.

Please view the link below for more information…
New Sports Related Concussion Guidelines
The AAP just released a new report on youth concussions estimating that 1.1 million to 1.9 million US children and teenagers are treated for concussions each year; however, they also note that this number could be higher since it is likely that many youth concussions are not reported.
The studies reveal that sport-related concussions are common in almost all sports at all levels. However, boys football and girls soccer had the most reported incidents.
It is important to stay up to date on the latest guidelines in treating concussions to reduce the risks of complications or long-term effects. Updates to the guidelines may include encouraging mild activity (such as brisk walking) as opposed to complete rest.
But it is important to note that each case is different in its effects and treatment. Please discuss guidelines and options thoroughly with your doctor.
Across the country, 5 children were hit and killed at their bus stops just last week, and several more were injured. It raises the questions – "Is your bus stop safe?" and "Is your child as prepared as possible?"
Time and again we have seen that just because the bus is stopped and has their stop sign out, it doesn't mean that cars will always stop. Many drivers are not paying attention, and the bus stop may be in a poorly lit area, up over a hill, or around a bend in the road. These issues can all lead to hazardous situations.
We can approach these concerns from a few different perspectives. We can educate and help our children by addressing each concern. If it's dark, you could add reflective tape to their backpacks, keep your car lights on, or stand under a street lamp when possible. If your child has to cross the road to get on or off the bus, remind them each time that they have to look both ways before crossing the street (even when the bus is flashing appropriately). And we can also be a protective support system by being there and watchful at the bus stop before and after school for our own children and other neighborhood students.
We also need to take the initiative and report dangerous drivers. It is illegal to pass a school bus. And appropriate measures need to be taken to deter drivers from doing so. If you have teen drivers, please remind them frequently to keep an eye out for buses and children. And if you are driving in different areas, keep in mind that school dismissal times may vary so while your kids may still be in school, other buses may be out on the road.
And finally, we can provide feedback to our schools if we have concerns. Bus routes cannot be an easy system to figure out, but they also have the students safety as a top priority. While they do their best to plan out bus stops, they are not there on a daily basis. Sometimes we may need to speak up and ask for a simple change to improve student safety. 
Accidents can happen so quickly, and it is horribly scary to think about. But… we don't need to panic. Instead, let's take appropriate steps to make sure our children are aware and prepared!
"Polio-like" illness in 22 states
In 2018, multiple health departments throughout the United States have reported cases of acute flaccid myelitis (AFM). This is a rare, polio-like illness that does not have a vaccine or a cure currently. There have been six children in Minnesota alone that have been diagnosed with AFM since September, and other states are reporting concerning numbers as well.
Medical professionals are recommending the same precautions that apply for any other infectious disease: frequent hand washing, staying home when sick, covering coughs and sneezes, etc.
While concerning, it is important to note that this condition is still considered rare.
Smoke alarms using mother's voice
At the beginning of every school year, children learn about fire safety. It is always important to have a family plan that outlines what to do in case of a fire in your home, but there is an aspect of fire safety that has recently undergone some interesting research!
In a recent study, four different smoke alarms were tested to see which one would be most effective in waking children from their sleep. The researchers found that a child who is sleeping is approximately three times more likely to wake up by the sound of a voice alarm than by the sound of a tone alarm.
doctors writing prescriptions for play
The American Academy of Pediatrics recently released a report stating the importance of play! They state that children's play is an integral part of healthy development assisting in brain building and coping with stress while building the bonds between families.
The lead author of the AAP report, Michael Yogman, MD, FAAP, says, "We're recommending that doctors write a prescription for play, because it's so important. Play with parents and peers is fundamentally important for developing a suite of 21st century skills, including social, emotional, language and cognitive skills, all needed by the next generation in an economically competitive world that requires collaboration and innovation. The benefits of play cannot really be overstated in terms of mitigating stress, improving academic skills and helping to build the safe, stable and nurturing relationships that buffer against toxic stress and build social-emotional resilience."
updated car seat recommendations
The American Academy of Pediatrics has updated car seat recommendations and are now suggesting that children stay in a rear-facing car seat as long as possible. The prior recommendation was that children should be rear-facing until at least the age of two; however, this new recommendation focuses more on weight and height instead of age.
Children should only be moved forward-facing once they exceed the weight or height requirements for their particular car seat, and it is recommended that you shop for car seats that have a higher limit to be able to keep your children rear-facing for a longer period of time since this is the safest way for children to travel.
Latest news, research, recalls, and other important information to keep parents up to date.
Check back regularly for updates and be sure to share with fellow parents!
[addthis tool="addthis_inline_share_toolbox_9kkm"]