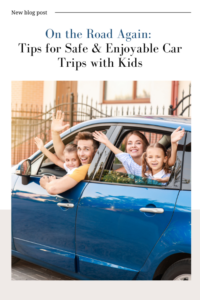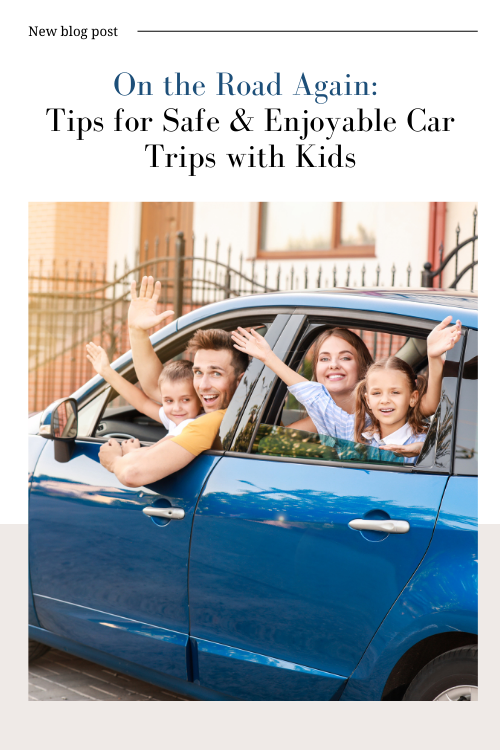 Traveling with kids can be both exciting and challenging, especially when it comes to long car trips. Keeping children entertained, comfortable, and safe can be a difficult task, but with the right preparation and planning, it is possible to have a fun and stress-free car trip. In this blog post, we will share some tips for safe and enjoyable car trips with kids, and specifically look at the Honda HR-V as an example of a family-friendly car.
---
For more on this topic, check out the full Travel Tips collection
---
Pack Wisely
When traveling with kids, packing wisely is key to a successful car trip. Make a list of all the essentials that you will need, such as snacks, drinks, diapers, wipes, extra clothes, and any medications or first aid supplies that your child may need. It is also important to pack toys, books, and games to keep your child entertained during the trip. You may want to consider investing in a car organizer or travel bag to keep everything organized and easily accessible.
For extended family holidays, such as a one-week vacation, the type of luggage you choose can greatly influence your travel experience. While large suitcases might seem like a good idea, they can be cumbersome and difficult to manage, especially with kids in tow. On the other hand, opting for a too-small bag could mean leaving essential items behind. So, a medium-sized suitcase, like those often used for short-term vacations, strikes the right balance. For instance, using an Eminent medium-sized suitcase for one-week vacation or similar models, even medium travel bags can provide enough space for essentials without becoming too bulky or heavy to manage.
Choose the Right Car
Choosing the right car for your family is essential for a comfortable and enjoyable car trip. Look for a car that is spacious, comfortable, and safe for children. The Honda HR-V for sale is an excellent option for families, as it offers plenty of space for passengers and luggage, as well as a range of safety features such as airbags, anti-lock brakes, and a rearview camera.
Plan Your Route
Planning your route in advance can help you avoid traffic and road closures, as well as ensure that you have enough time for rest stops and breaks. Use a navigation system or map to plan your route, and be sure to factor in plenty of time for breaks and meals. It is also a good idea to research rest stops and attractions along the way to break up the trip and keep your child entertained.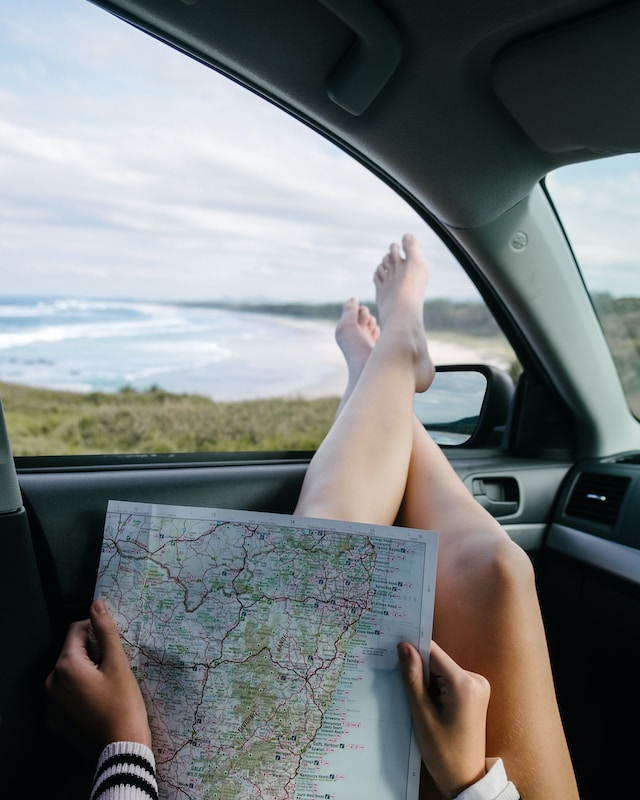 Pack Healthy Snacks
Snacks can be a lifesaver during long car trips, but it is important to pack healthy options that will keep your child fueled and energized. Pack plenty of water, fresh fruit, vegetables, nuts, and protein-rich snacks such as string cheese or peanut butter crackers. Avoid sugary snacks and drinks, as they can cause energy crashes and mood swings.
Entertainment is Key
Keeping your child entertained during a long car trip is essential for a stress-free journey. Pack a variety of toys, books, and games to keep your child occupied, and consider investing in a portable DVD player or tablet for movies and games. Singing songs, playing car games, and telling stories are also great ways to pass the time and keep your child engaged.
Safety First
When it comes to car trips with kids, safety should always come first. Be sure to properly secure your child in a car seat or booster seat, and double-check that it is installed correctly before hitting the road. It is also important to follow all traffic laws, wear seat belts at all times, and avoid distracted driving. The Honda HR-V for sale offers a range of safety features such as a forward collision warning system, lane departure warning, and automatic emergency braking to help keep your family safe on the road.
Conclusion
In conclusion, traveling with kids can be a fun and exciting experience, but it requires careful planning and preparation. By packing wisely, choosing the right car, planning your route, packing healthy snacks, providing entertainment, and prioritizing safety, you can ensure a safe and enjoyable car trip with your family. The Honda HR-V for sale is an excellent option for families, as it offers spacious and comfortable interiors, a range of safety features, and a smooth ride. With these tips in mind, you can hit the road again with your family and create lasting memories on your next car trip.
For more on this topic, check out the full Travel Tips collection
---