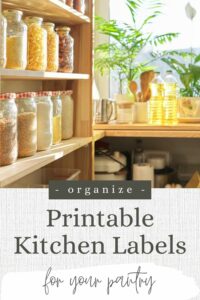 Organize Your Pantry with Printable Kitchen Labels
We all know how much time we spend in the kitchen as parents. Whether you are cooking a Thanksgiving feast or are packing the kids' lunches before school, your kitchen sees it all. You might be a bit ashamed of your pantries, chock full of stale chips or maybe you are in need of some new baking ingredients. From early mornings to late-night snacks, organizing your kitchen cabinets doesn't have to be difficult or time-consuming. 
With these 50+ printable food labels for all of your jars, spices, and more, you can design your dream pantry and organize all of your favorite kitchen necessities. With so many colors, styles, and themes to choose from, your organized pantries will be thanking you in no time. 
Ready to take the first step? Download the free printable kitchen labels below. Print them on US letter-sized paper (8.5″ x 11″). Add some adhesive. And kiss your disorganized kitchen goodbye!
---
Free Printable Kitchen Labels




---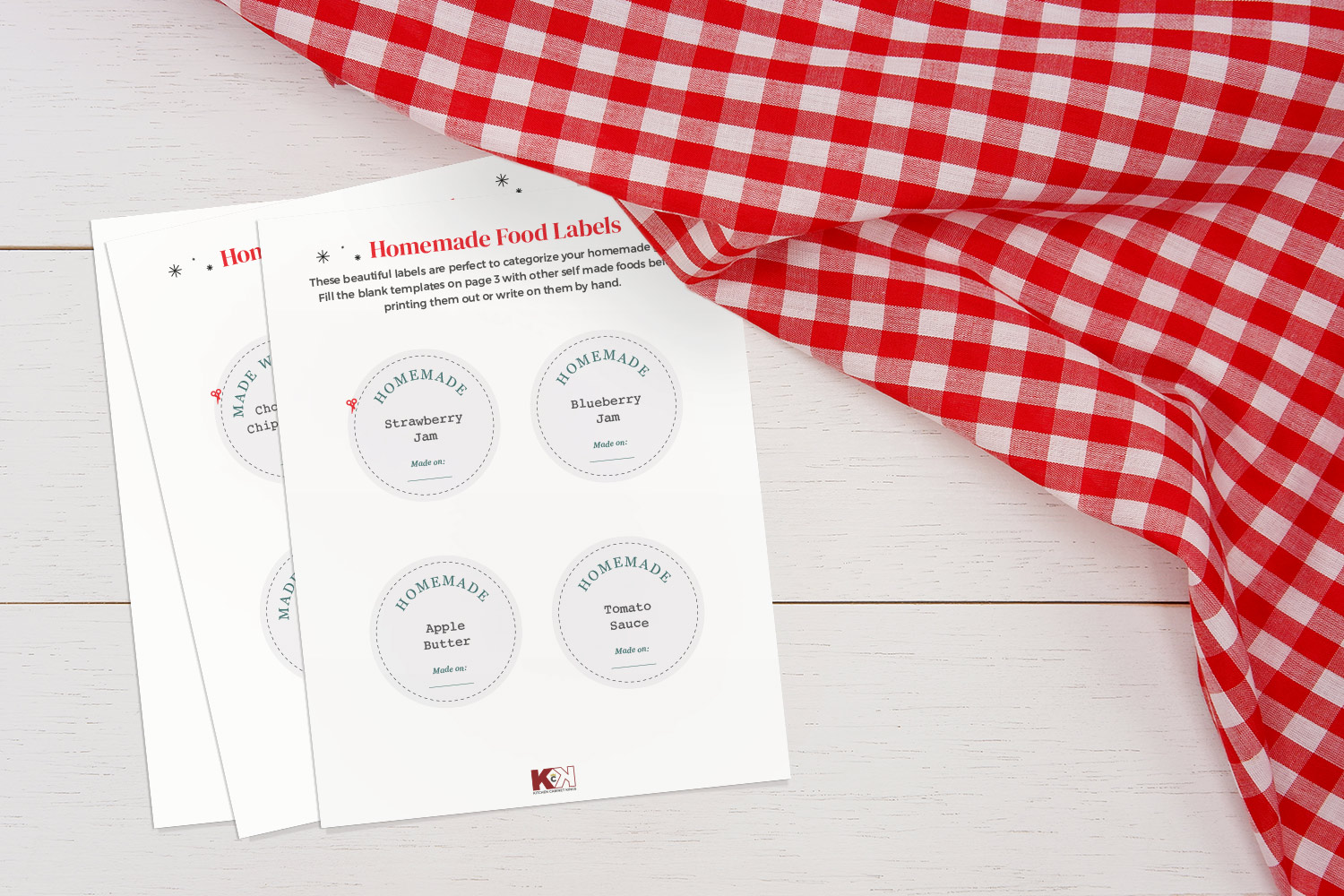 Homemade Food Labels
If you're a mom who loves to cook, you know that it can be really rewarding to feed the family a home cooked meal. The homemade food labels will allow you to store homemade pies, pastries, and other delicacies. We have created labels including: 
Blueberry Jam

Apple Butter

Chocolate Chip Cookies

Dog Cookies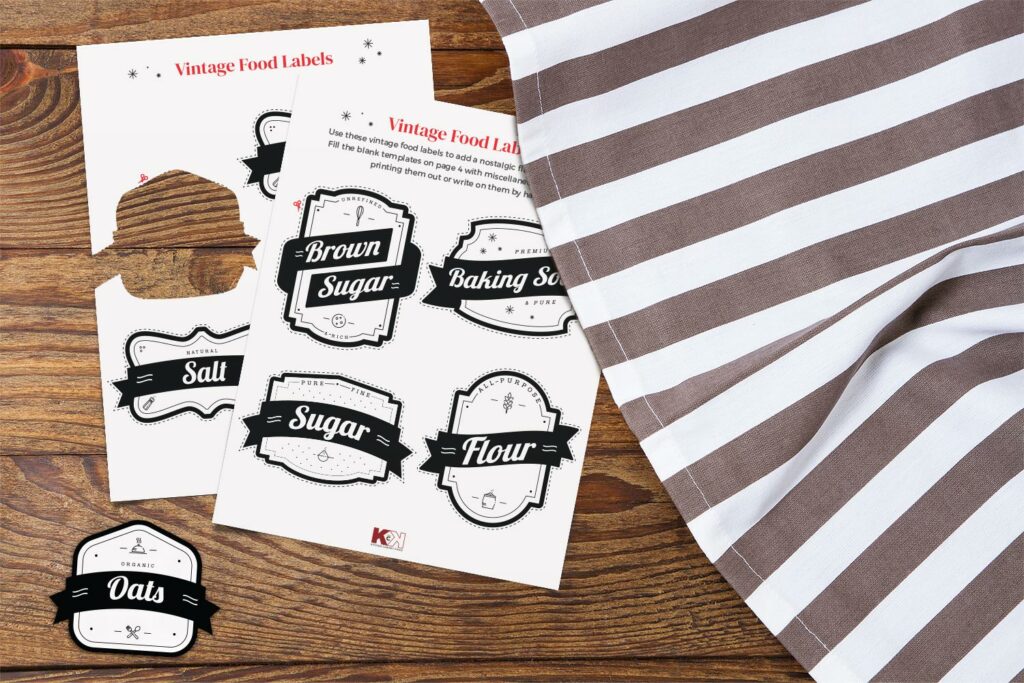 Vintage Food Labels
Are you into a timeless, classic look for your shelves and pantries? Vintage food labels will do just the trick. Whether you want to add a bit of character to your plastic containers or mason jars, download these vintage food labels for some of the following ingredients:
Flour

Sugar

Brown Sugar

Coffee

Rice

Salt

Pepper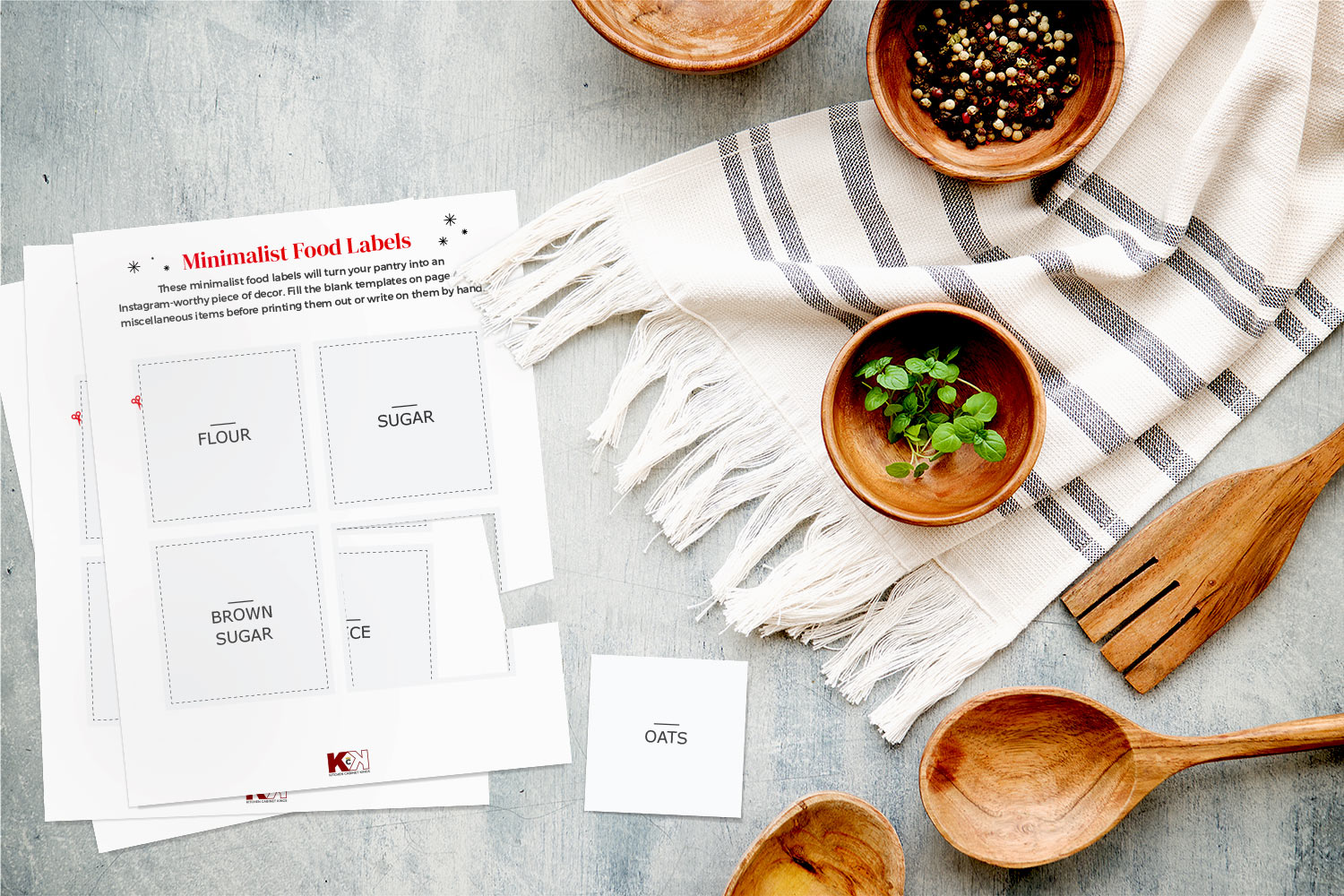 Minimalist Food Labels
A clean kitchen is a great kitchen. Minimalist food labels can provide you with a stylish look for any kitchen that needs a touch of simplicity.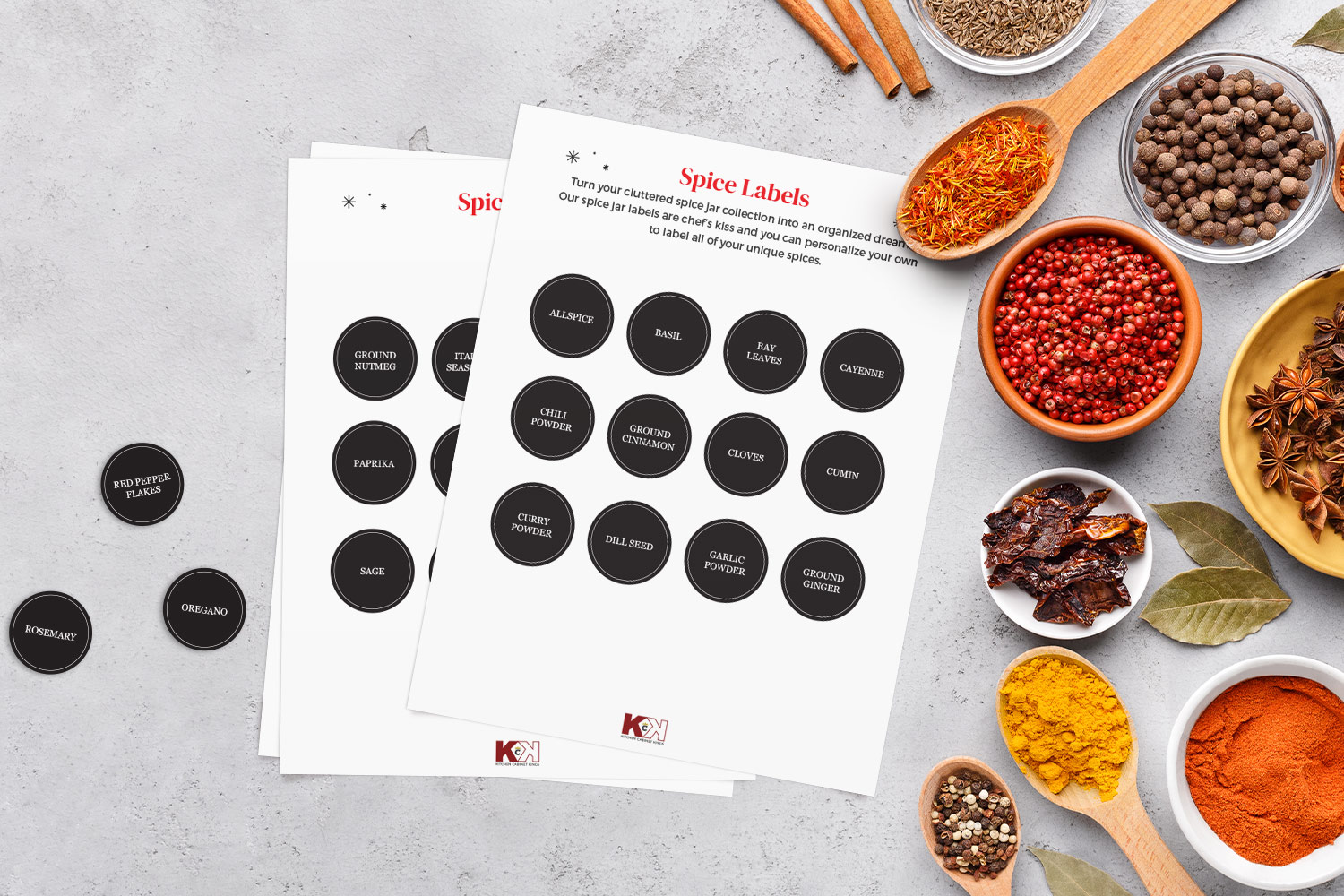 Printable Spice Labels
With an endless simply of no-name spices, labeling your spice cabinet will make it much more organized and accessible. Download the food label pack above and enjoy! A few of the spices we have included are:
Basil

Bay Leaves

Cayenne

Ground Cinnamon

Cloves

Cumin

Dill Seed
Labeling and Organizing Your Cabinets
After looking through all of our labels, you may want to jump right in and label. However, it is important to access what you may need in your kitchen beforehand. Becoming familiar with your inventory will allow you to stay organized. 
Purge stale and outdated foods to ensure safe and fresh ingredients for cooking. Clean out old containers and restock drawers that are missing important items. Before you know it, your kitchen will not only look beautiful but will also allow you to chef up anything you desire. 
For more on this topic, check out the full Get Organized collection
---