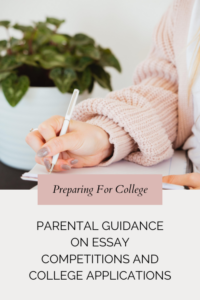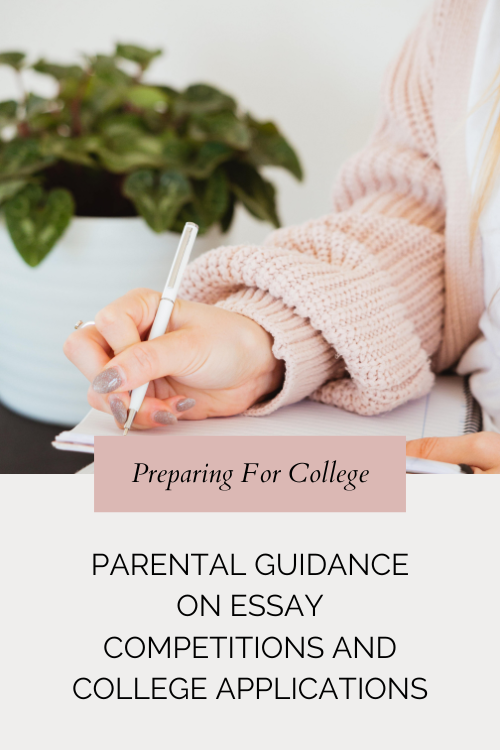 Applying to college and entering essay competitions can be an exciting yet daunting process for high school students. As a parent, your guidance and support during this time is invaluable. As parents navigate the complexities of guiding their children through essay competitions and college applications, the consideration of seeking professional support, such as write my research for me services, becomes a valuable resource in ensuring that their academic journey is not only guided with care but also enriched with expert assistance in the pursuit of higher education. Here are some tips on how you can help your child navigate essay writing and college applications successfully.
---
For more on this topic, check out the full Back To School collection
---
Researching Essay Competitions
There are numerous essay competitions out there for high school students on a wide range of topics. Sift through them together with your child to find ones that genuinely interest them and play to their strengths. Look at past winning entries to understand what makes a successful submission.
When they've zeroed in on a few contests, make sure you review the eligibility criteria, word count, topic and submission guidelines carefully. Missing a deadline or important requirement could mean a wasted effort.
Brainstorming Essay Topics
Once they've chosen a competition, set aside time to brainstorm ideas. Start by having your child freewrite about the general topic to get thoughts flowing. Then, encourage them to explore the issue from different angles and jot down anything intriguing.
Ask questions to spur their creativity: What ideas feel fresh and exciting to you? Is there a unique personal experience you can relate this topic to? What beliefs or philosophies inform your perspective?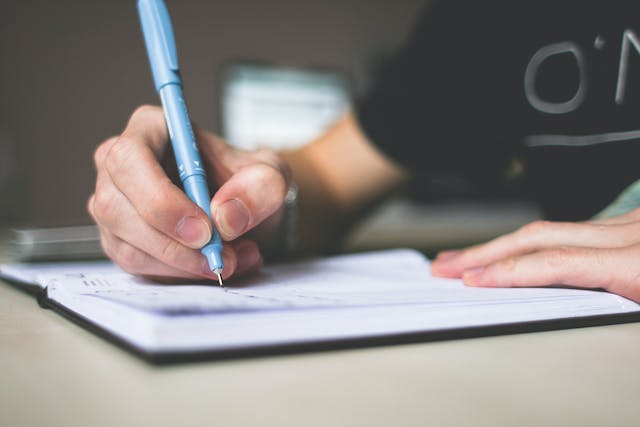 Outlining the Essay
Before they start writing, have them outline their essay to organize their ideas effectively. The outline should include a clear introduction and thesis, body paragraphs supporting the thesis, and a conclusion that drives the point home.
Make sure the essay flows logically from one idea to the next. Each paragraph should have a central point and transitions to connect them cohesively.
Writing a Strong Draft
With an outline in hand, it's time to start writing a draft, focusing first on getting their ideas down on paper clearly. The key is to write naturally without overthinking things this early on.
Once they have a draft completed, have them put it aside for a day or two. This allows them to look at it again with fresh eyes. The next step is self-editing, which is critical.
Self-Editing Strategically
For the self-edit, advise your child to look at the draft from an admissions officer's point of view. Does the essay grab attention at the start? Does each paragraph clearly relate to the central idea? Are the points backed by vivid details and examples?
Also have them read aloud to catch any awkward phrasing. Suggest deleting filler words and varying sentence structure for better flow. Fix any spelling, grammar or punctuation errors. In guiding their children through essay competitions and college applications, parents seeking comprehensive insights and assistance can turn to an Academized review for valuable perspectives on reliable academic support services, ensuring a well-informed and supportive approach to their child's educational journey.
Refining the Final Essay
With a strong draft polished, it's time for final refinements. Have your child run the essay by you and their teachers to get feedback. Ask pointed questions: Do you get a clear picture of who they are from the essay? Does any section feel disjointed or weak?
Incorporate this feedback to refine the essay further. You can also suggest they put it away again and revisit it in a few days for a last round of polishing before submission. Celebrate their hard work when they finally submit!
Researching Colleges
With essay competitions checked off, it's time to dive into the college research and application process. Here's how you can help your child develop their college list and put together winning applications.
Developing the College List
Brainstorming the college list is an important first step. Have your child rank desired majors, geographic regions, school sizes, campus cultures, Greek life, sports, etc. Talk about which factors are must-haves versus nice-to-haves.
Then research together for colleges meeting those criteria. Look at public and private schools, across a range of selectivity. Include ambitous reach schools as well as target schools and likely safe schools. Get the preliminary list down to 12-15 colleges.
Visiting Campuses
Try to visit as many colleges on the list as possible, ideally when classes are in session. Touring each campus gives your child a feel for what daily life is like there. It also allows them to chat with current students to learn what they like best about the school.
If you can't visit, look at virtual tours and connect with enrolled students from your area via social media. Getting a sense of the vibe at each college helps refine the list further.
Preparing Standout Applications
With the final college list complete, it's application time. Create a calendar to track deadlines for each school. Allow plenty of time to brainstorm essays and polish multiple drafts.
Read essay prompts together and look for ones allowing your child's personality to shine through. Be a sounding board as they outline ideas and review drafts. Offer feedback but let the words be theirs.
Also have them research each college's stats and programs to customize details in essays and interviews. Proofread everything before they submit. Share how proud you are of their hard work during this process!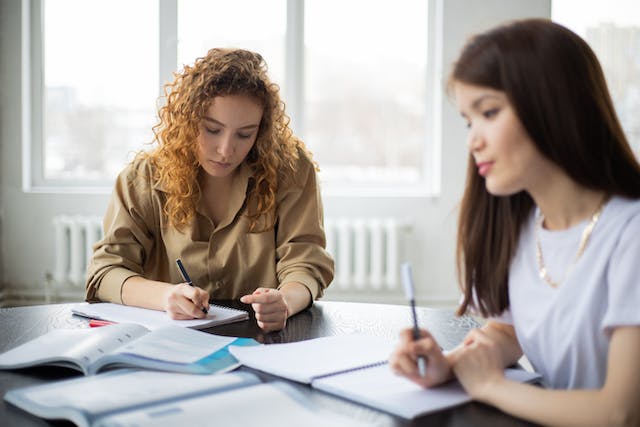 Preparing for College Life
The hard work doesn't stop once acceptance letters roll in. Your child will need guidance transitioning to college life. Here are some areas to focus on.
Promoting Independence
College is the first taste of independence for most teens. Let your child take the lead in college planning. Have them manage application checklists, book travel for visits and contact colleges directly with questions.
Resist the urge to take over. Let them learn time management, responsibility and problem-solving skills. Establish boundaries but be there when needed for support.
Budgeting Responsibly
Discuss how to budget intelligently in college. Go over typical expenses like tuition, housing, books, activities and travel. Have them research costs and scholarships at colleges of interest.
Help them open a bank account and credit card now to start building financial responsibility and create budgets for spending. Caution about avoid piling up too much debt.
Staying Healthy
Your child's physical and mental health should be top-of-mind before college. Discuss how they'll continue medications and treatment plans at school. Have them learn about counseling resources on campus.
Also talk about maintaining wellness through nutrition, sleep, exercise and social connections away from home. Developing self-care habits now will serve them well.
Embracing the Experience
Most importantly, encourage your child to embrace everything college has to offer, inside and outside the classroom. New challenges will come, but reassure them you believe in their ability to adapt and flourish.
Cultivating open communication will help you support them during this exciting transition. With your guidance, they'll be equipped to thrive as the college journey unfolds.
For more on this topic, check out the full Back To School collection
---