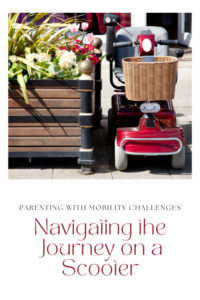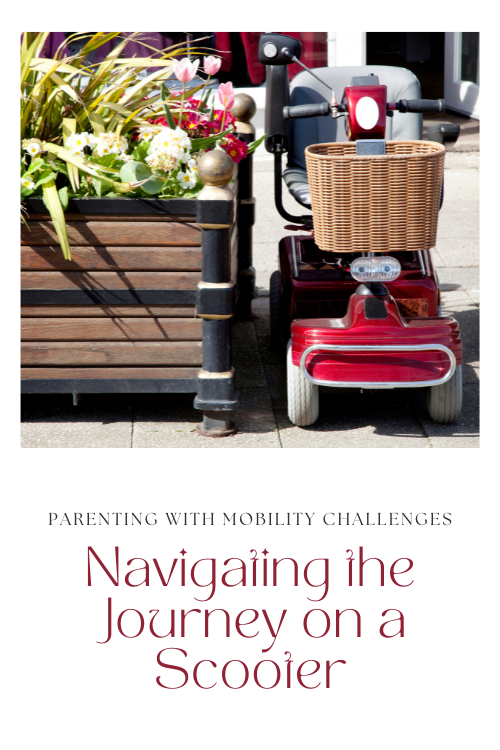 Parenthood is a transformative journey that comes with its own set of challenges and rewards. For parents who rely on mobility scooters due to disabilities, the journey takes on an added layer of complexity. From navigating crowded spaces to tending to the needs of little ones, parenting on a mobility scooter requires adaptability, resilience, and a supportive community. In this blog post, we will explore the unique experiences and tips for parents who are navigating the journey of raising children while using mobility scooters.
---
For more on this topic, check out the full Tough Times collection
---
Embracing Adaptability
Parenthood is all about adaptability, and this holds true for parents who rely on mobility scooters. These scooters are valuable tools for regaining independence and participating fully in family life. However, they do require some adjustments. First and foremost, it's essential to choose a mobility scooter that suits your lifestyle and parenting needs. If your current scooter isn't up to the task, it might be time to buy a new mobility scooter.
Inclusivity at Home
Creating an inclusive home environment is crucial for mobility scooter-dependent parents. This means making sure that your living space is accessible and safe for both you and your children. Consider installing ramps, widening doorways, and removing potential obstacles to ensure easy scooter movement. By doing so, you create an environment where your child can move freely, play, and explore.
Finding the Right Stroller
For parents using mobility scooters, selecting the right stroller is a pivotal decision. Look for strollers that are lightweight, easy to maneuver, and foldable. These features will make it easier to transport your child while on your scooter. Additionally, invest in strollers that have adjustable handles, allowing you to maintain proper posture and control while pushing the stroller alongside your scooter.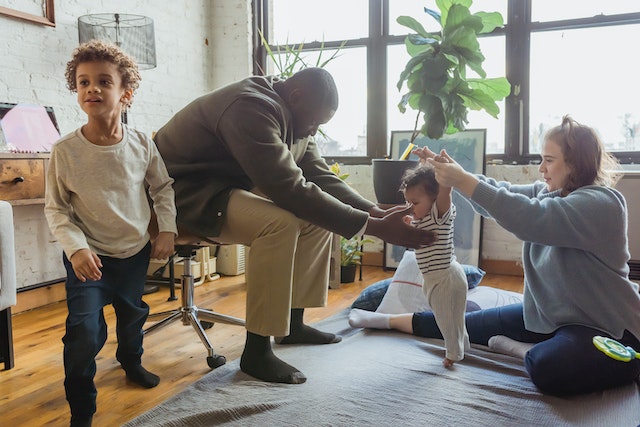 Playtime
Playing with your child is an essential part of bonding, and mobility scooter-dependent parents can engage in playtime with a little creativity. Consider activities like board games, puzzles, or arts and crafts that can be enjoyed from the comfort of your scooter. Encourage your child's imagination and adapt activities to suit your unique situation. Remember, it's not about the activity itself but the quality time spent together.
Supportive Community
Building a supportive community of fellow parents and disability advocates can be immensely helpful. Seek out local or online groups where you can connect with others who share similar experiences. These communities can provide valuable advice, emotional support, and opportunities for your child to socialize with peers.
Traveling with Kids
Traveling with children is a challenge for any parent, and it can be even more so for those relying on mobility scooters. However, with proper planning, it's entirely feasible. Look for accessible transportation options, research family-friendly destinations, and ensure that accommodations meet your specific needs. Traveling is an opportunity for both you and your child to explore the world and create cherished memories.
Balancing Self-Care and Parenting
Parenting on a mobility scooter can be physically demanding. It's crucial to prioritize self-care to ensure you have the energy and health to care for your child. Regular exercise, proper nutrition, and adequate rest are vital components of self-care. Don't hesitate to ask for help from friends, family, or caregivers when needed, and remember that self-care is an essential part of being the best parent you can be.
For more on this topic, check out the full Tough Times collection
---