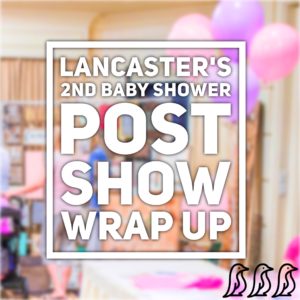 A Huge Thank You to every vendor and attendee that helped to make Lancaster's 2nd Baby Shower a huge success!
This year's event had:
over 80 national and local businesses were represented,
almost 700 people registered for our event,
over 1,000 people came through our doors the day of,
and several thousand dollars were won in raffle prizes
AMAZING!!
(That is over double the stats from last year)
---
Planning has already started for next year. We hope that you will follow the Lancaster Baby Shower page and the Adore Them page on Facebook for continued updates and parenting information throughout the coming months. You can also subscribe to our free weekly email newsletter which will keep you updated on any announcements.
Enjoy our pictures from the event! We hope that you will consider joining us next year for Lancaster's 3rd Baby Shower 🙂
Photo Credits go to the talented Alison Whitney Photography
**For Additional Information, you can email karissa@adorethem.com**