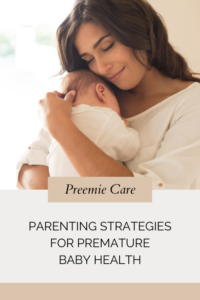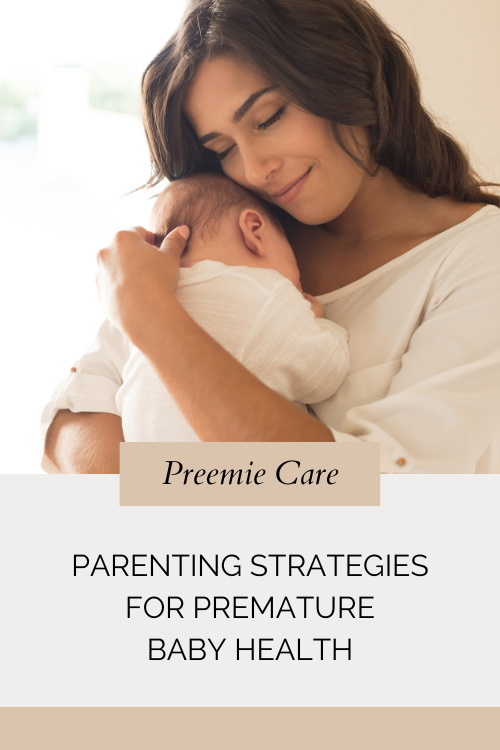 Premature babies are those born before 37 weeks of pregnancy. Preemie care demands a specialized approach that extends beyond the boundaries of traditional parenting.
If your baby is born prematurely, you may feel overwhelmed and scared. It's important to remember that you're not alone. Premature birth is a global concern, affecting millions of families every year. In this article, we will provide an overview of preemie care, focusing on parenting strategies for premature baby health.
---
For more on this topic, check out the full Baby's First Year collection
---
Understanding Premature Birth
Preterm birth is a complex and multifaceted issue that significantly impacts both infants and their families. As per the Pan American Health Organization, for every ten newborns, one arrives prematurely. Tragically, every 40 seconds, one of these preterm babies doesn't survive. Worryingly, preterm birth rates have shown no improvement over the last ten years across all regions globally.
Understanding the causes and risk factors associated with preterm birth is crucial to addressing this global health concern. Several factors can contribute to these births. Medical conditions such as hypertension, diabetes, and infections can increase the risk. Lifestyle factors like smoking, drug use, and insufficient prenatal care also play a role.
Navigating the Neonatal Intensive Care Unit (NICU)
For parents of premature infants, the neonatal intensive care unit, or NICU, becomes a place of profound significance. It's where the intricate journey of preemie care often begins. The NICU is a specialized medical environment where the smallest and most vulnerable babies receive critical care, monitoring, and treatment. Navigating this challenging yet essential aspect of preemie care is a significant part of the journey for parents.
The NICU is a hub of dedicated healthcare professionals, including neonatologists, nurses, respiratory therapists, and more. They work tirelessly to ensure the well-being of preterm infants. Parents play a vital role in their child's NICU experience by offering emotional support. They also help by engaging in crucial aspects of care.
While often challenging, the NICU is a place where hope and healing coexist.
Bonding and Communication
Preterm infants benefit immensely from their parents' love, touch, and voice. In this context, Kangaroo care has been shown to have remarkable benefits. According to the WHO, Kangaroo mother care, with skin-to-skin contact and exclusive breastfeeding, enhances early birth survival rates. Immediate implementation could save 150,000 more lives annually compared to delayed initiation.
It not only provides comfort and warmth but also supports physical and emotional development. The gentle rhythm of a parent's heartbeat and the familiar scent of their skin can have a soothing effect on preterm babies. It promotes healthier growth. Also, the practice has been associated with reduced stress levels in premature and increased bonding between parents and their infants.
Effective communication with the healthcare team is another vital aspect of this care. Parents must feel empowered to ask questions, seek clarification, and actively participate in decision-making. Clear and compassionate communication helps parents understand their baby's condition, treatment plan, and progress.
Feeding and Nutrition
Feeding a preterm baby typically involves either breastfeeding or formula feeding. Breastfeeding is preferred, as breast milk is highly nutritious and easy to digest, supporting optimal growth and development. If breastfeeding isn't feasible, various formula options exist to cater to your baby's needs.
These babies may face challenges in latching and breastfeeding due to underdeveloped sucking reflexes or medical conditions. In such cases, parents may need to explore alternative feeding options, including specialized infant formula. These formulas are designed to meet the specific nutritional requirements of these infants.
It's important to note that the use of specialized early-born formulas should be approached with caution. In recent years, there have been concerns related to the increased risk of necrotizing enterocolitis (NEC) associated with certain preemie formula products.
According to TorHoerman Law, NEC is a severe intestinal condition that can affect preterm babies. It leads to inflammation in the intestines, resulting in cell death and the development of gaps in the digestive tract.
In response to this concern, there have been lawsuits related to NEC and baby formula. The NEC baby formula lawsuit cases have underscored the importance of transparency in the marketing and safety of infant formula products for premature infants.
The legal actions serve as a reminder of the critical role that parents and healthcare providers play in formula selection. They need to remain watchful and make informed choices. Considering the specific needs and potential risks of these infants is paramount for their well-being.
Monitoring Health and Development
Caring for an early baby goes beyond the initial challenges in the neonatal intensive care unit (NICU) or the transition to home life. It's a journey that involves vigilant monitoring of your preemie's health and development. Understanding the key aspects to watch for and engaging with healthcare professionals is paramount in ensuring the best possible outcomes.
According to MedlinePlus, premature birth can lead to lasting intellectual and developmental challenges, like delayed growth. Mental health disorders and neurological conditions may also occur. Premature infants may face lung issues like bronchopulmonary dysplasia, leading to long-term respiratory problems.
Thus, premature babies must be given specialized care plans tailored to their unique needs. This may include a schedule of medical check-ups and developmental assessments to track their progress. Pediatricians and neonatologists play a crucial role in this process, providing guidance and expertise to address any concerns.
Parental Self-Care
Parental self-care involves taking steps to address this emotional burden. It's about acknowledging the stress and seeking help when needed. Support groups, counseling, and self-care routines can help parents manage their mental and emotional well-being.
To prioritize parental self-care, consider starting with allocating even 15 minutes daily for personal time, whether reading, bathing, or walking. Consume nutritious meals and snacks rich in fruits, vegetables, and whole grains to boost energy. Ensure 7-8 hours of sleep nightly for physical and mental well-being.
Regular exercise, aiming for 30 minutes of moderate-intensity activity most days, can reduce stress and enhance mood. It is also important to remember that it is okay to ask for help when you need it. If you are struggling to take care of yourself, reach out to your partner, family, friends, or a mental health professional.
Preparing for the Transition Home
Bringing home your premature baby is an exciting time, but it can also be challenging. For a seamless transition home with your preemie, consult your baby's doctor to create a tailored health and development plan. Next, prepare your home for your baby's arrival by removing any potential hazards and setting up a safe sleeping environment.
Gather necessary supplies, including diapers, wipes, formula or breast milk, bottles, and clothing, and be ready with any medical supplies if required. Seek support from your partner, family, or friends, or consider hiring a postpartum doula or nanny to ensure a smooth transition.
With the right preparation, parents can ensure a nurturing and secure environment for their preemie.
To Wrap it Up
Caring for a premature baby is a journey that begins with uncertainty, unfolds with resilience, and ultimately leads to hope. Above, we have explored the multifaceted world of preemie care, offering insights and strategies to empower parents and caregivers.
Throughout this journey, the resilience and strength of parents shine brightly. The love and determination to provide the best possible start for their preemie drives parents to seek knowledge, support, and guidance.
For more on this topic, check out the full Baby's First Year collection
---