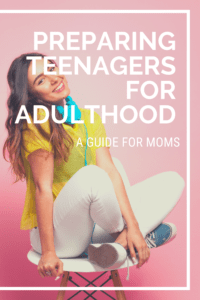 Preparing Teenagers for Adulthood
For the past eighteen years of their lives, we have been our child's guide, protection, and caretaker. We stand next to them sharing in their best moments, and we hold them during their most challenging times. We have taught them everything needed to get them to this point… adulthood.
And now, we watch them fly.
---
For more on this topic, check out the full All About Teen collection
---
Parenting a Young Adult
Being a mom to a young adult is hard. When they were little everything was a little less complicated as they relied on us for all their needs. We encouraged them to flourish while teaching them responsibilities. But we were always there to guide them.
Once they grow up, you have to learn to take a step back. This can be incredibly hard, especially as you watch them make their first truly independent decisions. After years of making the big decisions for them, you have to let go of that control and respect them as adults.
But children will always need their parents (no matter their age) as much as they need their independence. So your job won't ever come to an end, it will just change. And believe it or not, you will learn to adapt.
7 Life Strategies Your Child Needs Before College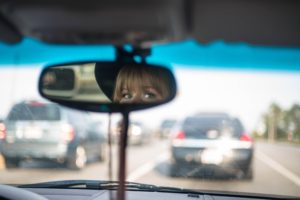 Preparing a Young Driver
One of the most significant moments will be when they take their driving test and come home with the ability to go wherever they want, whenever they want. While they may want to borrow the keys to your car, this is an excellent opportunity to help teach them more valuable life lessons for their future.
A lot of young teens rush out when they pass their test. They jump behind their parents' wheel and head off without a care in the world. Unfortunately this can sometimes result in careless behavior, and at worst they may find themselves in a car accident and needing a lawyer for an injury claim.
But take a step back. While your children are preparing for their test, use this time to teach them the importance of earning what you own. When we have worked for something, we tend to treasure it more. This doesn't have to mean they need to pay for the car themselves. But perhaps you could give them a budget, and buy them a car that needs some work done to it. The hours they spend creating their perfect set of wheels, or earning the time to use your vehicle, will be remembered when they hit the road.
Top Parenting Tip for Raising Teens
Preparing Your Teen for Adulthood
You also need to prepare your teenager for how to live life without you. So it is important to focus on teaching your children to earn and to save – and for more than just a car! Teaching your children how to budget is crucial. Before they set off to rent or buy their own house, spend time running through your everyday finances. You could even ask them to assist you with balancing your budget. This will open their eyes to the day to day costs of living, instead of them finding out the hard way – and potentially returning home with debts!
Sometimes we are so focused on accomplishing the mundane practical jobs of being a parent, that we forget how to show our children what adulthood is really all about. From DIY, to dealing with emergencies; there are so many ways we can prepare our teens and ourselves for their independence. Good Luck!
For more on this topic, check out the full All About Teen collection