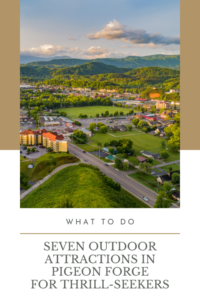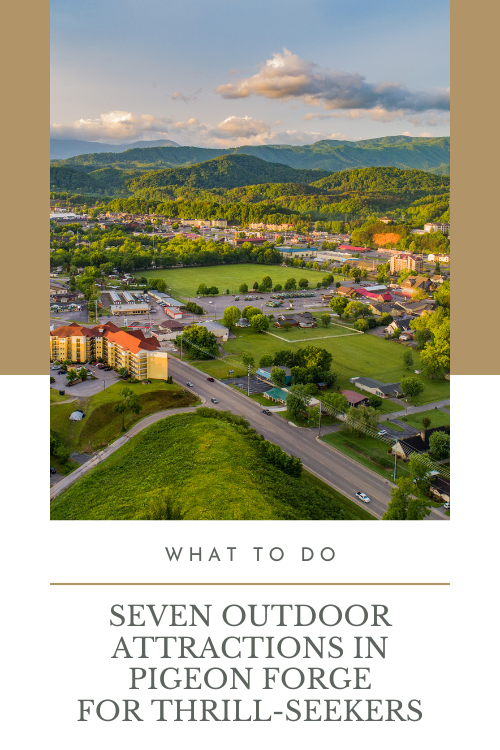 Pigeon Forge, located in the Smoky Mountain region in Tennessee, is a perfect destination for outdoor enthusiasts and thrill-seekers. With its stunning natural landscapes, diverse terrain, and a wide range of adventurous activities, this beautiful mountain town offers an exhilarating experience for those who crave the great outdoors.
Today, we will take you on a journey to some of the top outdoor attractions in Pigeon Forge that are sure to satisfy your adventure cravings. But, before we help you plan your itinerary, let's discuss about booking an accommodation in a perfect setting:
---
For more on this topic, check out the full Travel Tips collection
---
Where to Stay in Pigeon Forge?
Deciding where to stay in Pigeon Forge, especially being a thrill seeker, might be confusing sometimes. Why? Because there are several accommodation options in this mountain town. You will find lodges, hotels, cabins, and resorts, including the most affordable and luxurious ones.
While there are many options available, staying near the river may offer the ultimate experience. You wake up to the gentle sounds of water flowing and have a serene view to admire. Staying by the river also offers easy access to several water-based activities. So, if you wish to stay around such a setting, you can book The Inn on the River, which is one of the hotels on the river in Pigeon Forge TN, before you book your flights. These hotels provide comfort and feature modern amenities while offering scenic views of nature. The experience is both convenient and memorable, ensuring your stay in Pigeon Forge becomes a cherished memory.
Now that your accommodation is sorted let's go through the outdoor attractions in Pigeon Forge.
Great Smoky Mountains National Park: A Nature Lover's Dream
The Great Smoky Mountains National Park is a treasure trove of outdoor adventures. Hiking trails of varying difficulty levels intersect through lush forests and lead to mesmerizing waterfalls, panoramic viewpoints, and ample wildlife. During your hikes, be prepared to encounter an array of wildlife and plant species. These encounters provide a twist to your adventure, allowing you to gain insights into the region's biodiversity.
Clingmans Dome, the highest point in the park, offers a challenging hike and breathtaking views. For thrill-seekers, there are opportunities for backcountry camping, wildlife photography, and even black bear sightings.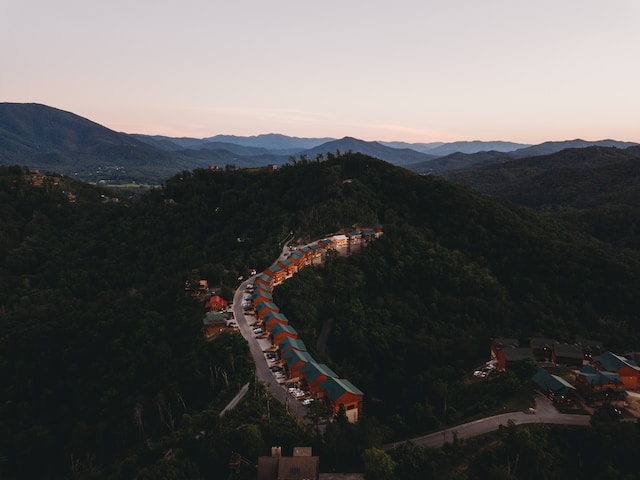 Whitewater Rafting on the Pigeon River: Ride the Rapids
If you love to sail in water, then you don't want to miss the thrilling experience of whitewater rafting on the Pigeon River. The river offers a range of rapids, from Class I to Class IV, making it suitable for both beginners and experienced paddlers. Guided rafting tours provide an adrenaline-pumping journey through the scenic Great Smoky Mountains, with opportunities to conquer exciting rapids and cool off in refreshing waters.
Exploring the Thrills of Zip Lining
If you're looking for an exhilarating experience, then zip lining in Pigeon Forge is a must-do activity. Pigeon Forge boasts some of the best zip lining experiences in the Southeast.
For thrill-seekers, it is an ultimate experience, as they get to soar through the treetops, feeling the wind rush past them and enjoying bird's-eye views of the Smokies. Zip lining adventures include different courses with various lengths and levels of excitement.
You can go for zip lining at the Legacy Mountain. The breathtaking vistas of the Great Smoky Mountains unfold before your eyes as you soar through the air here. The majestic beauty of the mountains stretches far as you can see, leaving a mark on your memory that will surely beckon you for more.
Mountain Biking: Ride the Trails
Pigeon Forge features an extensive network of mountain biking trails suitable for riders of all skill levels. Whether you're a beginner or a seasoned rider, you can explore trails that wind through forests, challenge your technical skills, and offer stunning vistas. Bring your bike or rent one locally to pedal your way through the Great Smoky Mountains. Riverwalk Greenway, Ober Mountain, and GSM Mountain Park are some of the most famous bike trails in the area. The natural surroundings offer a needed respite from city life and allow you to forge a deep connection with nature.
Horseback Riding: Saddle Up for Scenic Rides
Experience the beauty of the Smokies on horseback. Guided horseback riding tours take you on scenic journeys through the mountains, allowing you to connect with nature while enjoying a leisurely ride. It's a serene way to explore the great outdoors and take in the sights, sounds, and smells of the forest.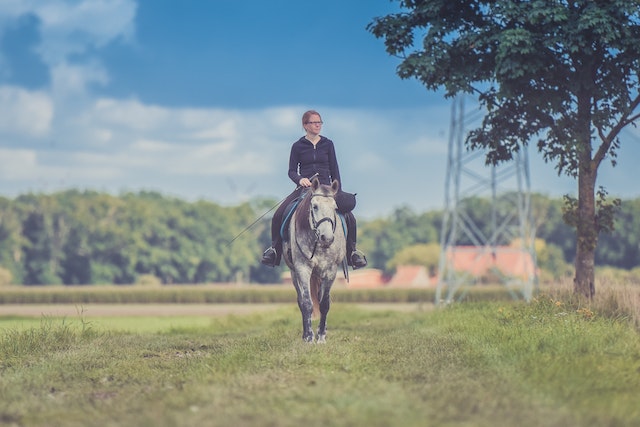 Pigeon Forge Snow Adventures
For those who love the thrill of sliding down snowy slopes, Pigeon Forge offers an exciting snow adventure not bound by the season. At the indoor Pigeon Forge snow facility, visitors can enjoy snow tubing year-round. This means even in the heat of summer, you can experience the joy of sliding on snow.
This facility isn't just about tubing; it offers a range of snow-based activities that cater to all age groups. Kids and adults can play, build snowmen, or simply enjoy the environment. It feels like stepping in winter if you are visiting Pigeon Forge in the summer. Hence, this place offers a break from the usual outdoor activities.
Outdoor Gravity Park Thrills
Outdoor Gravity Park offers a unique experience. Visitors have the chance to roll downhill in a transparent orb-like sphere. It's a rush of excitement as the world blurs and spins around you, and the gentle cushion of water inside the sphere ensures the ride is smooth.
Safety is a priority here, so participants can let go of any worries and simply enjoy the exhilarating descent. Depending on the level of thrill enthusiasts seek, there are different tracks to pick from. Each has its twists and turns, ensuring a distinct experience every time.
Conclusion
Pigeon Forge is a haven for thrill-seekers and outdoor enthusiasts, offering a wide array of exciting activities in the midst of the stunning Great Smoky Mountains. Whether you're hiking in the national park, rafting the Pigeon River, or ziplining through the treetops, the adventures in Pigeon Forge promise an adrenaline rush like no other. So, pack your sense of adventure and explore the outdoor attractions that make this Tennessee town a thrilling destination for all.
For more on this topic, check out the full Travel Tips collection
---