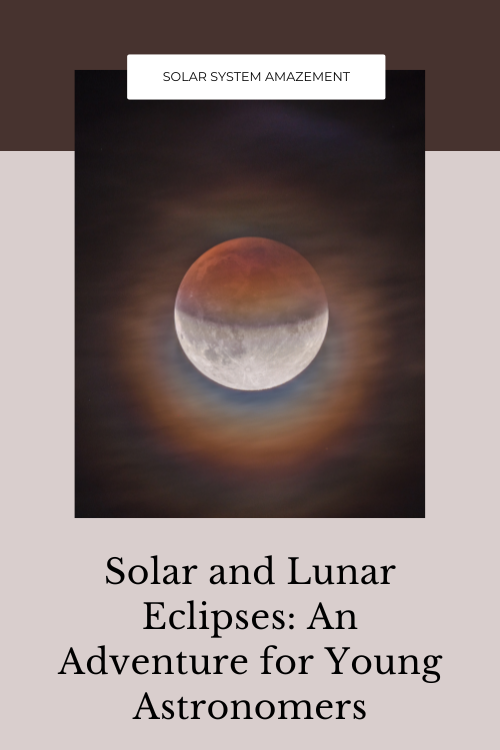 Are you ready for an out-of-this-world learning experience? Solar and lunar eclipses are phenomena that can spark eyes wide with amazement in even the most seasoned stargazer. For young astronomers, these astronomical events offer a perfect opportunity to discover the science behind celestial movements in exciting and engaging ways. Whether tracing the passage of time through historic records or making careful observations during an eclipse event, kids will take away valuable knowledge about our magnificent solar system while having thrilling adventures along the way.
---
For more on this topic, check out the full Summer Learning collection
---
Introducing Young Astronomers to Solar and Lunar Eclipses
Young astronomers everywhere are fascinated by the mysteries of the universe. To introduce them to the wonders of celestial events such as solar and lunar eclipses, we need to engage their natural curiosity and sense of wonder. Simply put, lunar eclipses occur when the Earth passes between the sun and the moon, casting a beautiful shadow on the lunar surface. This rare occurrence is a spectacle not to be missed, and young astronomers can explore the science behind these natural phenomena while discovering the beauty of the night sky. On the other hand, solar eclipses happen when the moon passes between the sun and Earth, temporarily blocking out the sun's light. These events are equally mesmerizing and offer a different perspective on our solar system.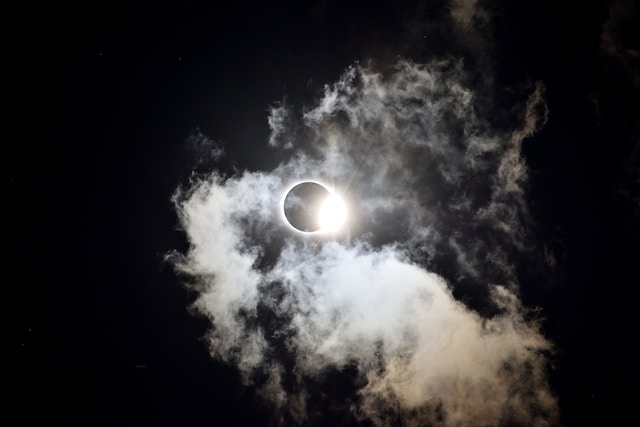 Learning from History
Many cultures throughout history have been fascinated by eclipses. There are even records dating back to ancient civilizations. For young astronomers, exploring these historical accounts can offer a unique perspective on the significance of eclipses. It also highlights the impact they have had on different cultures.
Native American tribes used lunar eclipses as a way to track time. However, ancient Chinese astronomers believed that solar eclipses were caused by giant dragons eating the sun. Or, according to Norse mythology, eclipses were caused by wolves chasing the sun and moon. These stories showcase the diverse beliefs and observations of different cultures. They also provide a glimpse into humanity's quest to understand the inexplicable.
Where to See and Photograph an Eclipse
There are few natural spectacles in the world as awe-inspiring as a total solar eclipse. But for those who want to capture the event with their camera, the location and timing of the eclipse can be just as important as the equipment used.
Some of the top spots to view and photograph a solar eclipse include Jackson Hole, Wyoming. Specifically because you can experience totality during the peak of daytime hours. It also provides a stunning mountain backdrop. Another popular choice is the Atacama Desert in Chile. This is because it offers clear skies and minimal light pollution. Faroe Islands in Denmark is another favorite. Mainly because here the dramatic landscape of cliffs and sea will serve as a breathtaking setting for the eclipse. Even if you are not able to travel to these locations, there are still plenty of opportunities to view and photograph eclipses in different parts of the world.
Preparing for a Safe Eclipse-Viewing Experience
The anticipation for the upcoming eclipse is palpable, with many young astronomers eagerly preparing to witness this rare celestial phenomenon. Keep in mind, however, that the sun's rays can be dangerous to the eyes, even during an eclipse.
With the proper precautions, you can enjoy this natural wonder in all its glory while ensuring your eyes stay safe. Experts advise using specially designed eclipse glasses that meet international safety standards to avoid any damage to your eyes. Even with this equipment, it's highly recommended not to stare directly at the sun, not even during a partial eclipse. By taking the necessary steps to safeguard your vision, you can make sure that witnessing this historic event will be a memorable experience for all the right reasons.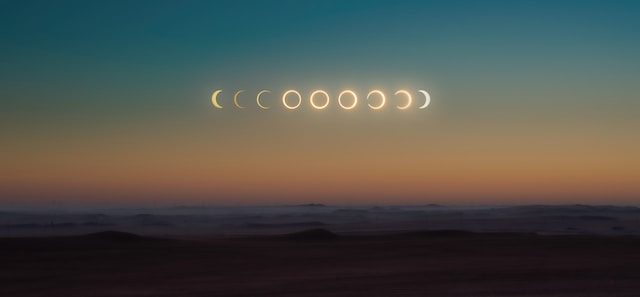 Tips for Capturing Perfect Eclipse Shots
To capture that perfect moment, there are several tips that you should take into account before venturing out with your camera.
Plan your location in advance and scout out different spots to find the perfect vantage point.
Use a tripod to stabilize your camera and reduce any blur caused by shaky hands.
Experiment with different lenses and filters to capture unique shots of the eclipse.
Be prepared for changes in lighting as the eclipse progresses, especially during a total solar eclipse when it can get quite dark.
Take multiple shots at different exposure settings to ensure you capture the eclipse in all its stages.
Don't forget to enjoy the experience! Sometimes, the best memories are made when we put down our cameras and take it all in with our own eyes.
Conclusion
Eclipses, be they solar or lunar, are celestial spectacles that offer a unique learning opportunity for young astronomers. They connect us to the universe in a unique way, providing awe-inspiring experiences and reinforcing the importance of scientific exploration. Mastery of eclipse watching and photography requires patience, practice, and a healthy dose of curiosity. With the right tools and preparations at hand, anyone can turn an eclipse event into a memorable learning journey.
For more on this topic, check out the full Summer Learning collection
---