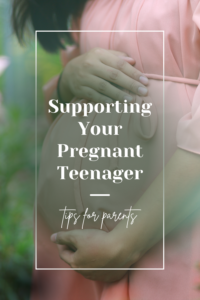 Supporting Your Pregnant Teenager: Tips for Parents
Becoming a parent is one of the most challenging and rewarding experiences a person can have. Unfortunately, it can be even more complicated when your teenager is pregnant. You may feel overwhelmed and scared, not to mention frustrated and angry. However, it's important to remember that you are not alone – many parents are in the same situation. Here are some tips for supporting your pregnant teenager:
---
For more on this topic, check out the full Pregnancy Through Postpartum collection
---
Provide Emotional Support
Your teenager is likely to be experiencing a range of emotions during pregnancy, from excitement and happiness to fear and anxiety. You must be there for them as a source of support, love, and understanding. Avoid giving advice or lectures; instead, listen to what they have to say. Offer reassurance and encourage them to express their feelings.
Provide Practical Support
It can also be helpful to provide practical support, such as helping with childcare, taking them to appointments, or simply lending a listening ear. Let your teenager know that you are there for them and will support them through this time, whatever they decide to do.
Make Sure They Lead A Healthy Lifestyle
Your pregnant teenager must lead a healthy lifestyle. This means eating nutritious foods, regular exercise, and enough rest. You can help them by ensuring they have access to healthy food options and encouraging them to be active. You should also ensure they get enough sleep by establishing a bedtime routine and sticking to it.
Make sure your teenager is seeing a doctor or midwife regularly. They must receive the proper care and attention during their pregnancy. You can help them by making appointments and keeping track of their work. You should also ensure they are taking their prenatal vitamins and following any other instructions from their healthcare provider.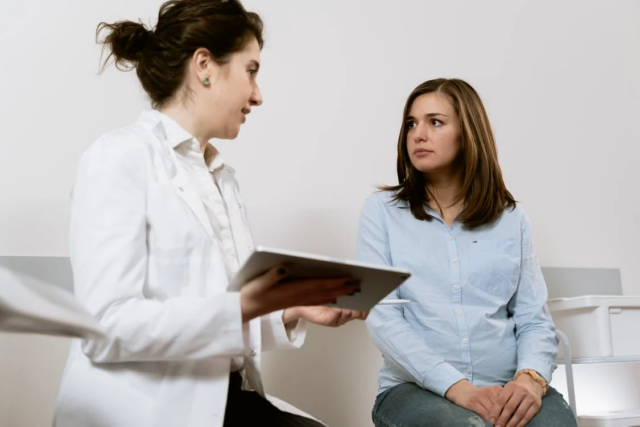 Help Them Understand What Is To Come
As a parent, you have probably been through the teenage years yourself. You know how hard they can be. Add pregnancy into the mix, and things can get pretty complicated quickly. The best thing you can do is try to help your teenager understand what is to come.
There will be many changes in their life, and they must be prepared for them. They need to know that things will be different but that you will still be there for them. They need to know that you love and support them, no matter what.
Help Them Make Difficult Decisions
As a parent, you want what is best for your child. This can be difficult to reconcile when your teenager becomes pregnant. They may be scared and unsure of what to do. It is essential to support them through this tough time and help them make the best decisions for themselves and their baby.
Teenage pregnancy support can come in many forms. For example, you may need to help them with financial decisions, emotional support, or be a sounding board for their ideas and concerns. Regardless of what form your support takes, you must be there for them.
No matter how you feel about your teenager's pregnancy, it is essential to be there for them. They will need your support now more than ever. Use these tips to help you navigate this difficult time.
---
For more on this topic, check out the full Pregnancy Through Postpartum collection