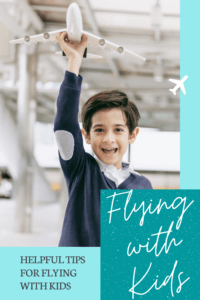 Long plane rides have always been a challenge for me. When I flew from the United States to Paris as a twenty-something, I thought it was the hardest, longest flight that I would have to endure. Little did I know that I'd be flying across the states with a one-year-old and a five-year-old a little less than a decade later. My first flight with two children was five hours long, though it felt like much longer. I tried to be as prepared as possible, and I think I did pretty well. The baby didn't cry (very much), and the five-year-old sat still (for the most part).  We made it to our destination, Disneyland, and flew back a few days later after an amazing vacation. Here are my tips for flying with kids!
---
This article is written by Karen Bumbaugh
For more on this topic, check out the full Travel Tips collection
---
Tips for Flying with Kids
If you're planning a long flight with your young children, here are a few of my favorite items to carry-on the plane to help with surviving the long hours in a tight space.
Pack an Inflatable pillow for Kids
Back then, I was still nursing the one-year-old, and we used a Boppy pillow at home. I didn't want to carry the Boppy through the airport with the ton of other items I was carrying, so I was saved by a nursing pillow that inflated and deflated in under a minute. Best of all, it hardly took up any room in the diaper bag.
Surprise Your Kids with Airplane presents
When I first heard of doing this I was skeptical, but I did it anyway. I'm glad I did. When my oldest daughter started to complain of boredom, I presented her with a wrapped present (think dollar store items). Not only did this grab her attention and get her excited, but she would play with the cheap toy for at least the next fifteen minutes and give me a bit of a break from entertaining her.
Check out this gift giving collection for more gifting ideas.
Bring Lollipops on the Plane for your Children
This one was mostly for my older daughter. Having a supply of lollipops within reach kept her occupied and helped with relieving the ear pressure when taking off and landing. Have wet wipes handy for the sticky hands after eating it.
Pack Extra clothes (for you and your kids)
It's bound to happen, a spill that not only lands in your child's lap, but also yours. We often think to pack extra clothes for the kids, but have a quick and easy outfit change for you too.  You never know when and where a spill will happen, and it's even more possible on an airplane.
Bring Sippy cups on the plane
This one is to avoid the clothes change. While my older daughter is well beyond the use of a sippy, I brought one for her anyway. When the airline served drinks to us, I quickly poured them into a sippy with a no spill spout. Even though the airline did provide lids, they weren't the kind that stay on reliably.
While traveling with young children can be quite chaotic, I found that being prepared as best as I could was my key to a successful trip. Best of luck with your summer vacation plans, and enjoy the flight!
For more on this topic, check out the full Travel Tips collection
---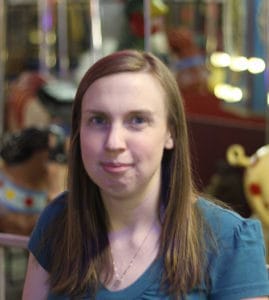 Featured Contributor: Karen Bumbaugh
Karen Bumbaugh is an Information Technology professional who enjoys spending quality time with her husband and two children, ages 1 and 5. Outside of her family and career, her passion is helping parents find places to have fun with their children. In 2014, she founded "Been There Done That with Kids" a website and blog that includes trip reports, tips, and ways to prepare for family outings.
---