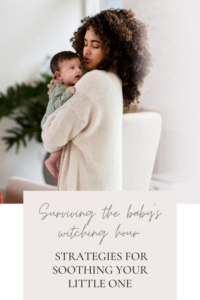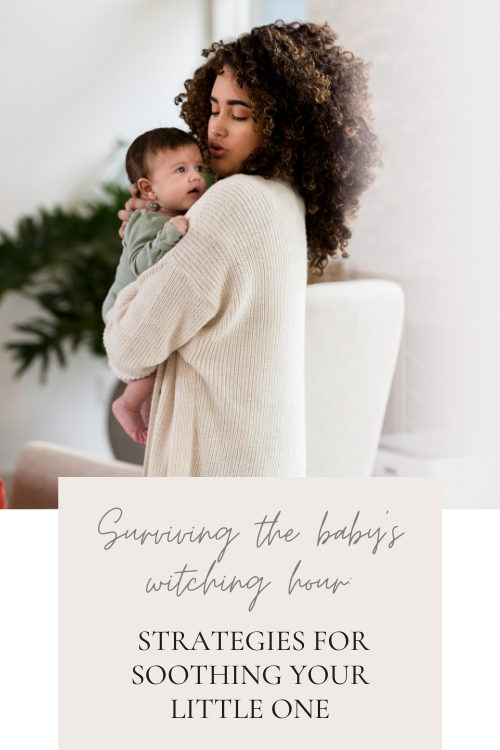 In the chaotic world of parenthood, sleepless nights and mysterious cries become the norm. As a new parent, you may find yourself face-to-face with a bewildering phenomenon known as the baby's witching hour.
It's that time of day when your sweet bundle of joy transforms into a fussing, inconsolable being, leaving you feeling utterly helpless. Fear not, for you are not alone in this challenging journey.
In this article, we will explore the secrets to surviving the baby's witching hour and provide a treasure trove of strategies to soothe your little one. From tried-and-true techniques to unconventional remedies, get ready to dive into baby wizardry and reclaim your sanity amidst the storm.
So, summon your patience, embrace the adventure, and let's unlock the magic of calming your precious baby during their most challenging hour.
---
For more on this topic, check out the full Baby's First Year collection
---
What is the baby's witching hour?
The baby's witching hour is a mysterious time when your little one transforms from an angelic cherub into a fussy, inconsolable being, leaving you overwhelmed and at a loss for solutions. But fear not; understanding this phenomenon is the first step towards finding solace.
The witching hour refers to a period, typically in the late afternoon or evening, when babies exhibit heightened fussiness, constant crying, and general crankiness. It can feel like a whirlwind of emotions for both parents and babies.
So, why does this happen? While there isn't a single definitive answer, several factors could contribute to the baby's witching hour. Overstimulation from a day filled with new experiences, exhaustion from growth and development, and discomfort caused by colic or digestive issues are among the potential culprits.
Additionally, as your little one reaches developmental milestones, they may become more irritable during these periods of rapid growth.
The timing of the witching hour varies, but it often occurs between 4 p.m. and midnight. Some babies may experience shorter episodes, while others endure longer fussiness. It's important to remember that every baby is unique, and the intensity and duration of the witching hour can vary from child to child.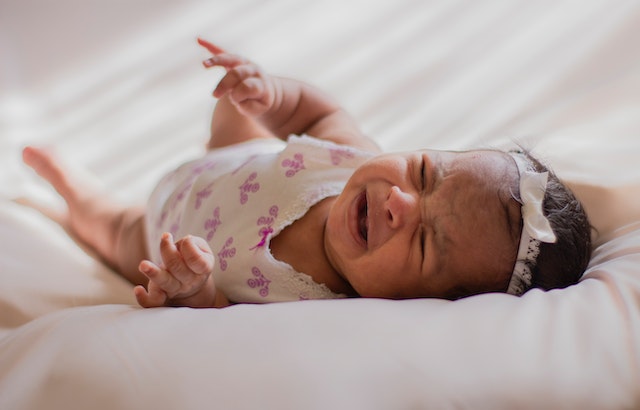 Strategies for Soothing Your Little One
Here are some strategies that work best for parents worldwide:
Creating a calming environment: The environment plays a significant role in soothing your baby during the witching hour. Dimming the lights, reducing noise levels, and creating a serene ambiance can help create a peaceful atmosphere for your little one. Consider using white noise machines or playing soothing music to drown out external disturbances and promote relaxation. Pay attention to the room temperature, ensuring it's comfortable and conducive to a calm state.
Feeding and Burping Techniques: Establishing a proper feeding schedule and technique is crucial during the witching hour. Stick to a regular feeding routine, and experiment with different feeding positions to find what works best for your baby. Burping can help relieve gas and minimize discomfort.
Baby Massage and Gentle Touch: A gentle touch can work wonders in soothing your baby. Consider incorporating baby massage into your routine, as it provides numerous benefits such as relaxation, improved circulation, and bonding. Learn gentle massage techniques and use them during the witching hour to ease tension and promote a sense of calm. Skin-to-skin contact is also incredibly soothing for babies.
Swaddling and Comforting Wraps: Swaddling mimics the snugness of the womb. Wrapping your baby in a soft, breathable blanket can help regulate your body temperature. Explore different swaddling techniques and find the one your baby finds most comforting. Various wraps and wearable blankets are available to provide a cozy environment for your little one.
Carrying and Motion: Babies often find comfort in being held close and feeling the gentle motion reminiscent of their time in the womb. Using a baby carrier or sling lets you keep your baby close during daily activities. The gentle rocking or swaying motion of carrying your baby can help calm their fussiness. Taking a stroll or utilizing a baby swing are also effective ways to introduce soothing motion and provide a change of scenery.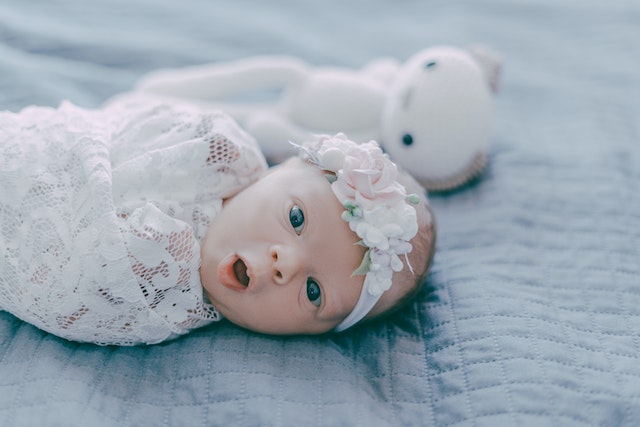 Unconventional Remedies and Tips
As with anything, unconventional remedies have made their place here as well. Here are two that we have found to work best at times.
Exploring alternative soothing techniques: Besides traditional strategies, consider alternative methods to calm your baby during the witching hour. Aromatherapy and essential oils, such as lavender, can have a calming effect on babies when used properly. Consult with experts to ensure the oils are safe for your baby's age and condition. Baby-friendly herbal remedies, like chamomile, may also provide relaxation benefits. Incorporating gentle, baby-friendly sounds or rhythms, such as soft chimes or rhythmic sounds, can create a soothing environment for your little one.
Self-care for Parents: As a parent, it's crucial to prioritize self-care to maintain your well-being and patience during the witching hour. Recognize the importance of caring for yourself and allocate moments for relaxation and rejuvenation. Find activities that help you unwind, whether taking a bath, reading a book, or practicing mindfulness techniques. Building a support system of friends, family, or support groups can provide emotional support and understanding.
Conclusion
Surviving the baby's witching hour is a true test of patience and resilience for parents. However, armed with various strategies and techniques, you can navigate this challenging phase and provide much-needed comfort to your little one.
By creating a calming environment, adjusting feeding techniques, and exploring the power of touch through baby massage, you can help ease your baby's fussiness during this demanding time.
Swaddling, carrying, and relaxing can also provide security and distraction. Remember to seek support from loved ones and professional resources when needed, as their guidance and understanding can be invaluable.
Additionally, don't be afraid to think outside the box and explore alternative remedies that may work for your baby. These unconventional techniques can provide additional comfort and relaxation, from aromatherapy to gentle sounds and rhythms.
Remember to take care of yourself as a parent. Self-care is essential to maintain your well-being and patience. Seek respite, build a support system, and remember that this phase is temporary. Embrace the journey of parenthood and find joy in the love you share with your children.
While the baby's witching hour may present challenges, your determination and love will guide you. Soothing your little one during this time is an opportunity to bond, understand their needs, and discover the unique strategies that work best for both of you.
For more on this topic, check out the full Baby's First Year collection
---