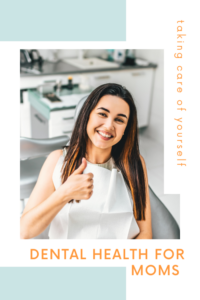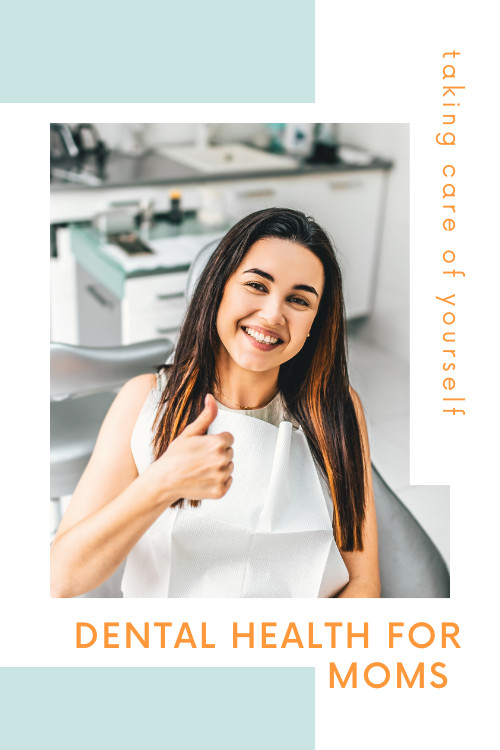 Women have to take care of their dental health, but this becomes more difficult once children arrive. Many mothers will take great care of their baby's and toddler's teeth but neglect their own. Often the excuse is a lack of time or money while trying to balance the needs of working from home, taking care of kids, seeing to household tasks, and spending time with their spouses. While these mothers will brush their teeth and floss twice a day, they skip their dental check-up visits and ignore mouth discomfort. This can lead to a worsening condition and having to spend more time and money to get the problem fixed.
We take a look at dental health for women at three key stages: pregnancy, breastfeeding, and menstruation, to provide you with crucial information for overtaxed mothers of small children.
---
For more on this topic, check out the full Staying Healthy collection
---
Oral Health During Pregnancy
Up to three-quarters of pregnant women have the periodontal (gum) condition known as gingivitis. This disease presents gum inflammation, leaving the area swollen and red. Untreated gingivitis causes decay of the bone material that supports each tooth. As a result, teeth may become loose and even fall out. When this happens, the condition is called periodontitis. Although researchers still cannot explain why, when a pregnant woman has periodontitis, the baby is more at risk of being born prematurely or having low weight at birth.
During pregnancy, many women tend to snack more frequently between tooth-brushing routines. This results in bad bacteria in the mouth leading to cavities. After birth, these bacteria can be transmitted to the baby's mouth via kissing the child. This has been linked to a greater need for dental visits in toddlers.
Prenatal care and oral health go hand-in-hand. Here is some additional information on caring for your teeth while pregnant and taking care of your baby's teeth.
A woman who falls pregnant may be inclined to relegate the care of her teeth to some unspecified future date. Then the baby is born, and treatment is further delayed. Prior to falling pregnant, a woman should visit her dentist for a full check-up and attend to all problems before she gets swept up in the excitement of expecting a baby. This is the time when she is better able to afford it and can take antibiotics without affecting a developing fetus. Cosmetic work can be carried out, such as for misaligned teeth. However, this can be safely handled with braces without wires. Here is more information from ALIGNERCO on teeth straightening at any stage of womanhood.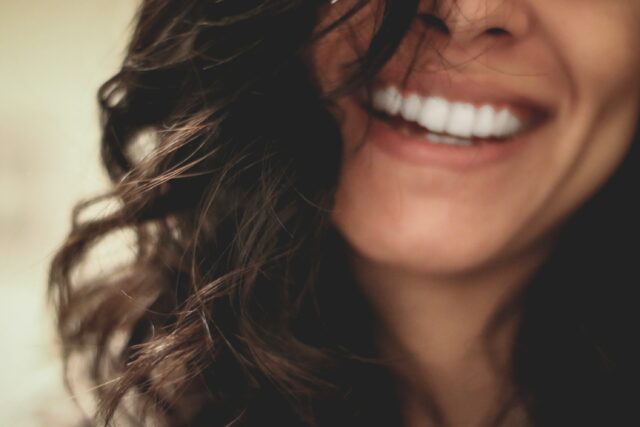 Oral Health and Breastfeeding
Pregnant and nursing mothers need an adequate intake of calcium to protect their bones and teeth. This will prevent a number of dental problems. The need for calcium increases during lactation. In order to save the mother's teeth, some dentists recommend stopping breastfeeding. But this is not ideal for the baby. It is important to start getting sufficient nutrients for childbearing and infant feeding before conceiving.
A lack of calcium in the breastfeeding mother has been linked to early childhood tooth decay in children. Likewise, sugar intake should be curtailed. Protect your child's teeth before it is born and ahead of teething.
Along with calcium, vitamin D is an important nutrient for both mother and child. This vitamin ensures that calcium is properly absorbed and contributes to strong bones. Meals should consist of whole grains, vegetables, fruit, eggs, meat, and dairy in the right proportions. A dietician can help the pregnant or breastfeeding woman plan a healthy diet without gaining excess weight. Folic acid should be taken when nursing.
During breastfeeding, the nursing mother often experiences greater thirst than usual. Be sure to drink the recommended amount of water. Remember that your body must produce milk liquid from your fluid intake so you should increase this to meet the requirements of breastfeeding and your body.
Oral Health for Menstruating Women
Fluctuating hormones are characteristic of the monthly cycle. However, this can lead to gingivitis and periodontitis. Prevention starts with frequent brushing, especially after eating sugary food, regular flossing, and dental care. Menopausal women are also at risk.
During ovulation, gums are more inclined to swell and bleed. Menstruation is associated with canker sores, which differ from cold sores.
Progesterone and estrogen levels may increase as a result of using birth control. This applies, not only to the pill, but also to the hormonal intrauterine device (IUD), vaginal ring, and injection. Having a tooth pulled causes a clot to form where the tooth was. This is normal but if you are using birth control pills, the clot is quite likely to fall out leaving the nerve exposed, which is extremely painful. Dentists suggest making appointments for when you are on the inactive pills in your cycle.
Women have additional dental health needs while pregnant, breastfeeding, ovulating, menstruating, and during menopause.
For more on this topic, check out the full Staying Healthy collection
---